ACA Compliance: Bullhorn Can Help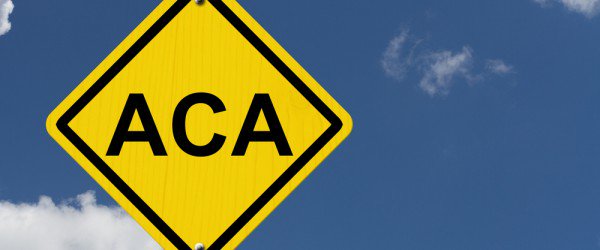 With 2015 fast approaching, staffing firm leaders have stopped merely talking about the Affordable Care Act and have begun strategizing as to how to address it from the vantage point of both planning and technology.
The employer mandate of the ACA states that employers with 50+ full-time employees (FTEs) must provide "minimum acceptable" health insurance to 95% of their FTEs. The ACA does not dictate that staffing and recruiting firms must purchase a plan for their full-time employees, but instead provides the firms with a choice: they may choose to either pay for a plan for 95% of their full-time employees or receive a fine of $2,000 per uncovered full-time employee. The ACA compliance deadline is rapidly approaching; it goes into effect January 1st, 2015.
The first step that staffing and recruiting firms must take is to examine their data in order to determine whether they should pay for a healthcare plan or incur the penalty. What staffing firms need to do now to prepare for the ACA employer mandate include:
Determining:

If your firm qualifies or will qualify imminently, given growth plans and trajectories
The length of your look-back period
Your number of FTEs over the appropriate look-back period
The average wages of employees
What constitutes "minimum acceptable" coverage cost per eligible employee
The future eligibility of current employees

Reviewing existing contracts with clients to determine if pass-through cost options exist and determine whether you will adopt a surcharge or adjust margin for the rates of eligible employees
Notifying employees of coverage options
Luckily, Bullhorn Back Office can now help you address the complexities of complying with the employer mandate of ACA, including the issues outlined above.  Contact your sales rep to learn more about Bullhorn's ACA compliance solution.
For now, help us help you prepare:
To further discuss staffing firms' needs around ACA compliance, Bullhorn's Leah Daniels will be moderating a discussion by two authorities on the ACA (Mike Psenka and Kristin Lewis) at ASA Staffing World on Tuesday, October 14th called ACA and Staffing: Managing Your ACA Ecosystem. Additionally, the Bullhorn team will be available at ASA Staffing World Booth #811 to help you work through your specific challenges as we head into 2015.
Additionally, we encourage you to register for Bullhorn's webinar on October 22nd at 2 p.m. with Sean Bradley, most recently the Senior Vice President of Tax, Benefits, and Risk Management at Randstad and one of the foremost experts on ACA compliance and transition rules. Register for the webinar here: http://pages.bullhorn.com/WBN_14-10-22_ACA.html?LS=Webinar&LSD=BBO_ACA_10222014
We'll also be releasing a whitepaper written by Sean Bradley on ACA transition rules and relief for staffing agencies. Sign up to receive this whitepaper, which will be available starting October 22nd: http://pages.bullhorn.com/WC_14-10-22_ACA.html?LS=Website&LSD=BBO_ACA_10222014
Subscribe to the Staffing Blog
Subscribe for trends, tips, and insights delivered straight to your inbox.