The Evolution of Giving Back at Bullhorn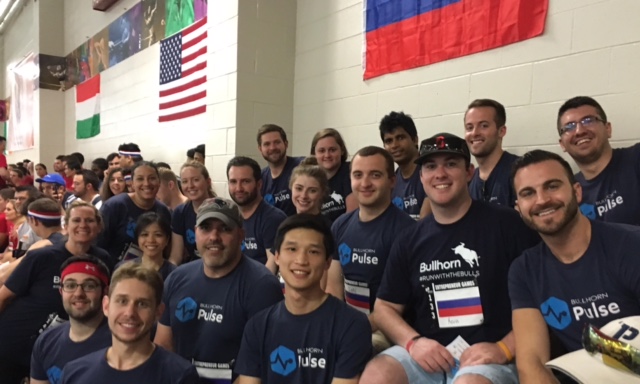 Giving back to our community is part of our DNA here at Bullhorn, which is why we started our volunteer and service initiative, Bullhorn Cares. Since its first years as a holiday initiative through present day, it has naturally developed and grown as the company has evolved. Bullhorn Cares gives our employees around the globe the opportunity to find causes that are important to them and connect with their communities.

Bullhorn Cares started out adopting a family in need as a one-time holiday initiative. Our team of 30 employees raised money – and Bullhorn matched 50 percent of the donations. A shopping extravaganza for the adopted family followed, which turned into a team building activity. The rest, as they say, is history. From then on, we have continued to help bring some holiday cheer to the families who need it the most.

For our first five years, we took on new projects that we heard about and that touched us as a group. From coordinating efforts to help victims of Hurricane Katrina to making care packages for armed forces, we kept things impromptu and helped where help was needed. In 2010, our London office opened, and we decided to turn our ad hoc programs into something more defined so we could gain a bigger reach into the community. Bullhorn Cares was formalized, and we were really able to make a true impact. We got involved with YearUp and Career Collaborative, and we always adopted a family during the holiday season.
As we nailed down the specifics, we decided to make Bullhorn Cares about more than monetary donations, but about engaging our entire company and volunteering. While raising money during the holidays will always be an important part of what we do, we wanted the rest of the year to be about giving our time to the organizations that needed our time the most. With that in mind, one of the first things we did when forming our Bullhorn Cares initiatives was give employees the opportunity to take 4 days off a year to volunteer. Next, we created a committee for people to share their ideas about volunteering and organizing events, and I helped get the word out and sign up volunteers.

Beyond Boston, our teams in London, St. Louis, Sydney, and Vancouver volunteer and fundraise as part of Bullhorn Cares. With each new office that has opened, starting with London in 2010, we've found the causes that have the biggest impact in their area. All of our offices participate in holiday fundraising and shopping. This past year, about 200 employees volunteered over 700 hours to various causes across the globe.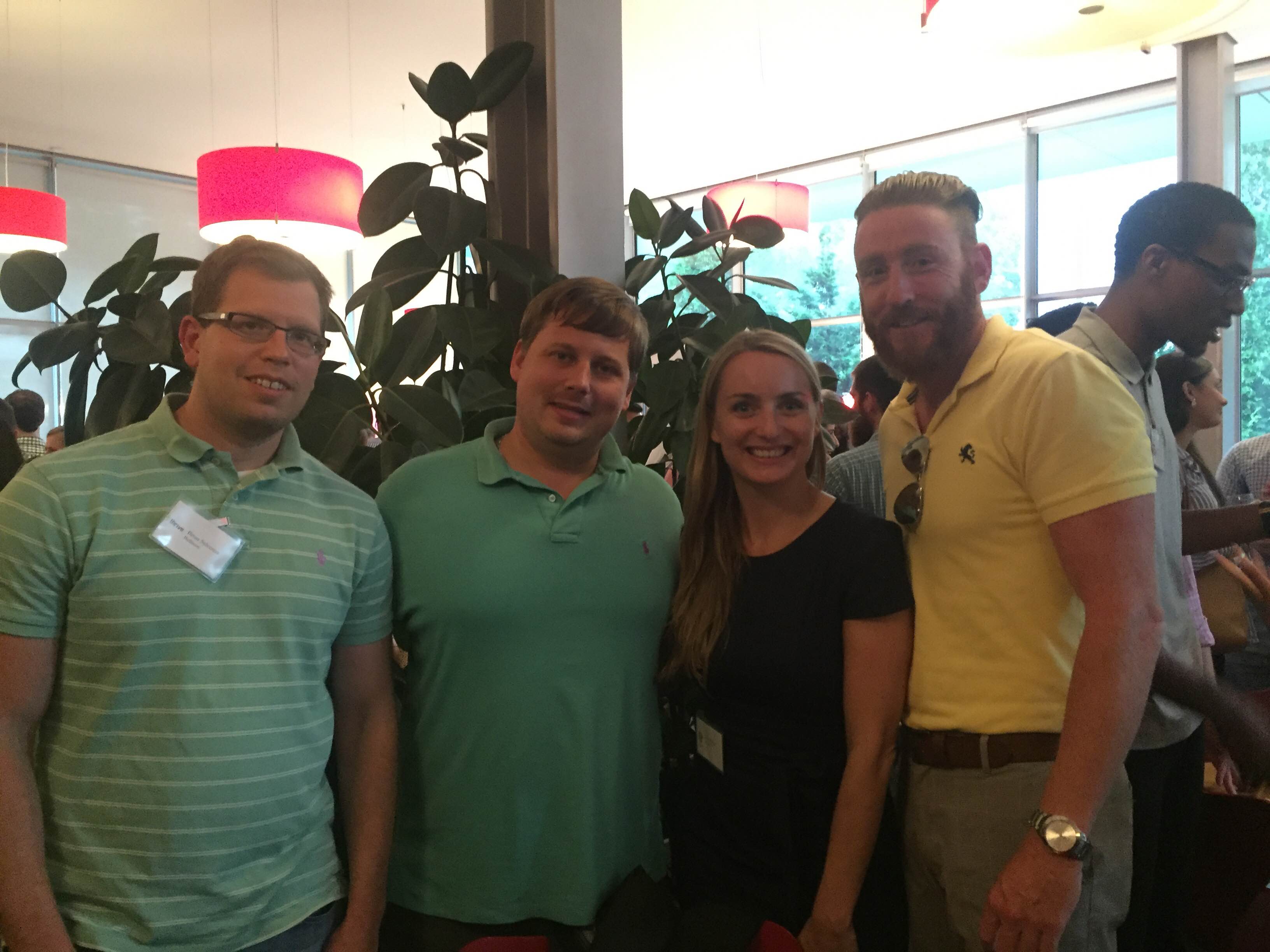 So far in 2016, the London team collected money and bought toys for a children's hospice and a children's cancer ward. They raised money to build an outdoor gym for Sunnydown School (a school for young men with autism), tended the gardens of Haven House Children's Hospice, mentored primary school girls through Mosaic Network, and volunteered at an employability workshop on Business in the Community Give and Gain Day.

In St. Louis, volunteers helped a local woman rebuild her home through Rebuilding Together STL and assisted at First Robotics. During the holidays, the team raises money to donate gifts or an experience for Leaps of Love. Last year, the St. Louis team sent a group of children to see Disney on Ice.

And in Boston, employees built bicycles for underprivileged children with IMPACT 4 GOOD, participated in the BUILD Entrepreneur Games, and attended Tech Night at the Isabella Stewart Gardner Museum. Volunteers have also conducted mock interviews for Career Collaborative and coached young adults with YearUp, and worked.

Fresh ideas are essential to the growth of Bullhorn Cares. As our company grows, so does Bullhorn Cares and with that our potential to make a difference. We're doing what we can to help our communities, and, in turn, those efforts are bringing the Bullhorn team closer together and positively impacting the culture within our company.
Want to learn more about Bullhorn's culture? Check out our Careers page and discover opportunities to join our team!
Subscribe to the Staffing Blog
Subscribe for trends, tips, and insights delivered straight to your inbox.