Why Bullhorn, Why Now? A Message from Brandon Metcalf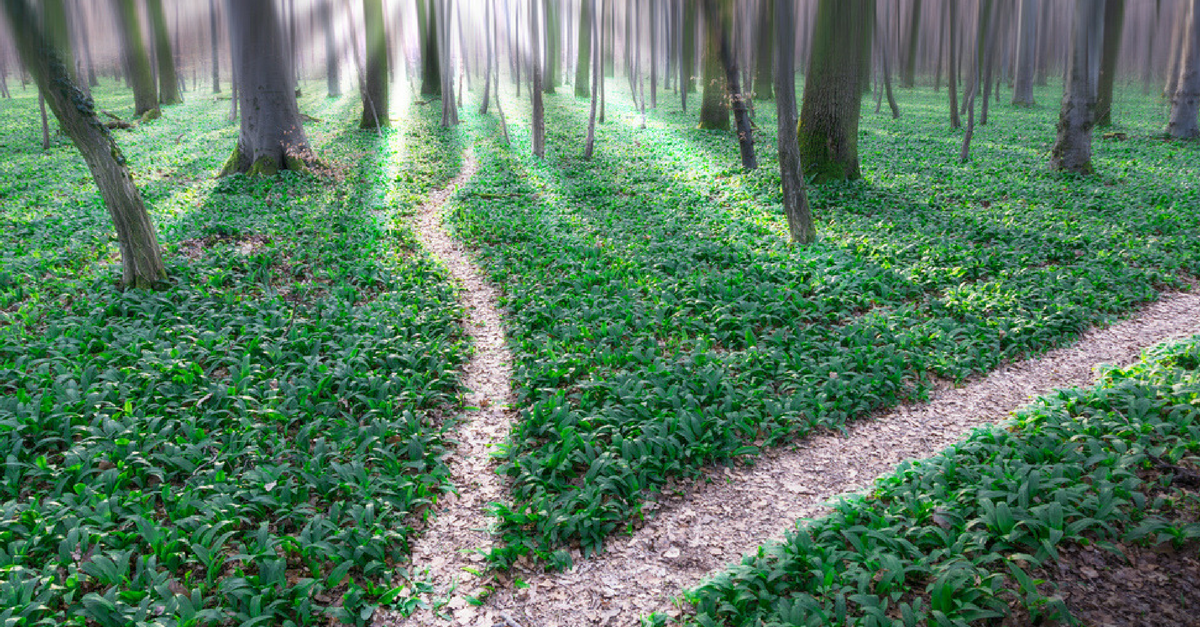 The last 16 weeks have certainly been one of the most exciting and emotional times of my life.  The acquisition of Talent Rover by Bullhorn was not something that was planned, at least not for right now.  It seems the biggest question that I'm getting from family, friends, co-workers, and just about everyone else is why now and why to Bullhorn – often the analogy of 'you are giving up your baby' was used.  It's this question that my fellow board members and I had to answer. The day I met Art Papas quickly led to being able to answer that question.
The idea for Talent Rover came from my experience working in the industry.  I used a variety of solutions and it was from this that I saw the opportunity to build amazing software that was focused on giving customers the best possible experience.
Looking back, that was the easy part and something that we never wavered on. It guided us in all of our decisions, and it's what we focused on during the tough times. It's what helped us reach the incredible 2800% growth in such a short time and be ranked as the 9th fast growing software company in America. All incredible accomplishments, especially when you have team members doing ten different jobs, working around the clock, and constantly focusing on cash flow.   We knew we were doing amazing things for our customers and that's what mattered.
After raising about $28m from a small group of angel investors, we were getting pressure from larger clients to be backed by private equity.  It was at this same time that we were seriously approached by Art at Bullhorn. At first, we were a hard no – we don't want to be acquired or merge, but it was from these conversations that Art took a risk and began to share the strategy of what the future would look like. This started to change everything.
What if we could really focus on driving customer experience vs. having to wear so many hats?
What if we could bring together the best teams to solve complex problems for our customers?
What if we could offer our customers the choice of platform?
What if we had the resources to consistently deliver for our customers?
It sounded amazing and would enable us to achieve the long-term vision we had for Talent Rover since day one.
I then was introduced to Matt Fischer and that locked in my vote.  Not only could we do great things, but we can do them faster and bigger than I could have expected. Matt and I were aligned, I was pumped and all in.
Fast forward a few months to today and I'm a couple of weeks into my new job leading the global Salesforce business.  I'd be lying if I said it wasn't a lot to take in—it is. Going from a 100-person company to a 700-person company is a big adjustment, but what we are already seeing is incredible.
Now, as we move forward, we can deliver on those "what ifs" that I had.  Bullhorn has always been the leading platform in our industry. Our commitment and investment in it will remain as strong as ever.  I'm excited to leverage that experience and success to enhance the Salesforce platform. Our customers will benefit most from this, as both platforms are equally powerful, but offer different advantages to different buyers.  It truly enables our customers to choose their path.
At our upcoming conference, Engage Boston, I'll be sharing the vision for the Bullhorn for Salesforce platform and product. Shaping what I'll be speaking about is the many questions I've already received from our customers about Bullhorn's Salesforce strategy: what it is, and why it's important, so to give a sneak peek:
Bullhorn's platform strategy is built around customer choice.
We offer a full lifecycle of recruitment solutions on two platforms: Bullhorn and Salesforce. No matter which platform you choose, you will have access to the best recruitment software in the entire world.
We have an aggressive roadmap to continue to build new solutions on top of both the Salesforce and Bullhorn platforms.
Our enterprise middle office suite—the Workforce & Revenue Cloud—will work with both platforms and there is no other recruitment software vendor in existence that is offering the depth and breadth of functionality that we have planned. We also have Salesforce offerings around analytics, AI for candidate and client engagement, and VMS integration coming down the pike.
The product can be used as designed or used as an accelerator for your custom solution.
While some potential customers are considering the age-old question of build vs. buy, we have the opportunity to leverage the experience of 1000s of customers and 100,000s of users. When you combine that with Bullhorn bringing under one roof the greatest Salesforce recruitment technologists in the industry—from Talent Rover, Jobscience, and Connexys—to aggressively advance the company's Salesforce-integrated offerings, it would give our customers who want a custom solution the opportunity to dramatically accelerate their process and save significant time and money.
With Bullhorn's four acquisitions in the past six months, you can rest assured that the company's collective knowledge of Salesforce, combined with its 20-year unparalleled knowledge of the staffing and recruiting industry, will equip you for success. It is so much more effective to work together than it is to work apart to solve our customers' problems and grow their businesses.
Think of the long road ahead.
When you engage Bullhorn as your Salesforce platform recruitment partner for the long run, you're signing up for the best recruitment-specific customer service out there and on-time implementation and delivery. 24-7, follow-the-sun Support around the globe, and hundreds of dedicated service professionals whose only job is to make you successful. We have more customer service experts on our team than most recruitment software providers have in their entire organizations.
You need power and performance—in every capacity.
Salesforce is an incredibly powerful platform with a vast ecosystem of partners. The teams at Talent Rover, Jobscience, and Connexys understand Salesforce and its value to the recruitment industry being the three leading providers of Salesforce recruitment software, hence why they were attractive additions to the Bullhorn family. Bullhorn is also an incredibly powerful platform built specifically for our industry and has a staffing-specific heritage that has spanned two decades. The company knows staffing, I mean, REALLY knows it. What happens when you combine all of this?  Power and performance, detailed expertise in a scalable operation, intelligence and reach regardless if you choose our Bullhorn or Salesforce platform.
I guess all of this is a way of saying that joining Bullhorn was not the end of Talent Rover, but it's actually our next chapter. Our focus and vision remain the same – to deliver an incredible customer experience.  For me it's not giving up my baby, it's sending her to an Ivy League grad school.
---
To learn more about the exciting next chapter of Talent Rover and Bullhorn, read the blog by Bullhorn CEO Art Papas.
Subscribe to the Staffing Blog
Subscribe for trends, tips, and insights delivered straight to your inbox.