Connect with Staffing Leaders at Engage 2015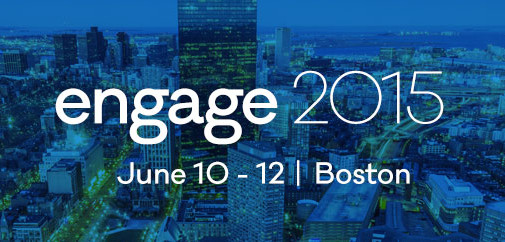 From June 10-12 in Boston, Bullhorn is hosting Engage 2015: 3 days of learning from staffing leaders, industry luminaries, and peers to help you better engage your clients and, most importantly, win more business. You'll have the chance to attend sessions and workshops hosted by industry leaders regarding predictive analytics, branding, compensation trends, sourcing strategies, relationship management, pipeline construction, and many more industry trends and topics. Coming out of Engage 2015, you'll be brimming with best practices and cutting-edge innovations to bring home to your business and push your team's performance to the next level!
Among those providing expert insights at Engage 2015 is Ryan Estis, a business performance consultant and keynote speaker known for his pioneering ideas on leading change, improving sales performance, and preparing for the future of work. Ryan emphasizes actionable content designed to elevate participants' business performance, helping them to thrive in today's ultra-competitive business environment. His curriculum is based on more than 20 years of experience as a top-performing sales professional and leader. Ryan was recently recognized as one of "the best keynote speakers ever heard" by Meetings & Conventions magazine alongside Tony Robbins and Bill Gates, and will be delivering the closing keynote presentation at Engage 2015 – sponsored by Synety.
Engage 2015 is the only annual conference that brings together the entire community of Bullhorn customers, along with staffing experts, consultants, Bullhorn Marketplace partners, and the Bullhorn team. Over three days, you'll connect with the best and brightest in the staffing industry, including experts who have the insight you need to give your company's operations a leg up on the competition. Register for Engage 2015 now and we'll see you in Boston!
Subscribe to the Staffing Blog
Subscribe for trends, tips, and insights delivered straight to your inbox.