Webinar Recap: Digital Disruption and Consulting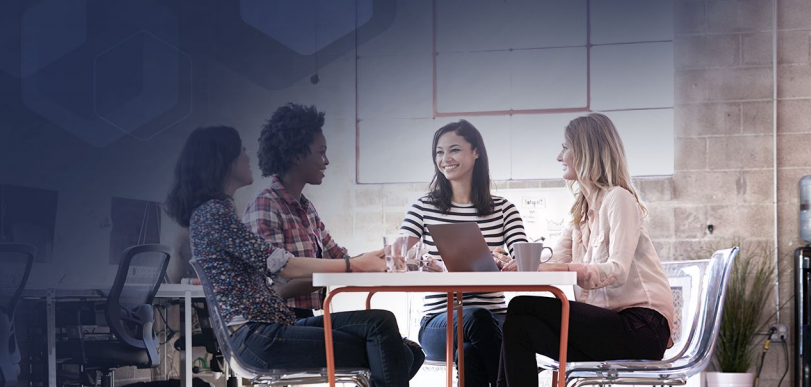 "The digital era is up there with the Industrial Revolution as a stepping stone in the world's evolution." – Andy Main, Chief Executive, Deloitte Digital
On June 2, Bullhorn sponsored a webinar: Digital Disruption and Consulting – Preparing Your Firm for Its Impact, presented by Consulting Magazine. The webinar brought several experts on the subject together to share their views, including the aforementioned Andy Main (also a partner at Deloitte Consulting), Brendan Williams (Associate Director, Lead for Digital Consulting Research at ALM Intelligence), Rich Lyons (CEO and President of Lyons Consulting Group), and Bullhorn's own VP of Product Marketing, Bill Hobbib. These panelists agree on a single overarching point: today's consulting firms must be ahead of the curve to stay relevant as the world's technology transforms.
Finding Your Disruptive Advantage
Andy Main of Deloitte said that there are 4 things that firms have to focus on to find their disruptive advantage in today's digital era:
Connectivity – Help a client think outside its four walls so it can have relationships with other business to achieve goals.
Digitization – "[Rethink] how work gets done, how profits get made, how relationships are forged."
Experience Innovation – "It's the new normal to have an amazing experience…your website and your mobile apps need to be just amazing."
Data Insights
"Digital Is Not a Flash in the Pan"
Brendan Williams of ALM Intelligence agreed with Main that the digital era isn't just a passing fad – it's here to stay. In fact, Williams told Joseph Kornik of Consulting Magazine that ALM Intelligence expects the digital consulting growth rate to exceed the total consulting industry growth rate for "at least the next few years."
Williams went on to say that "at a minimum, all consulting firms need to have a clear view of what digital means to them and their clients." The process of developing a digital strategy, according to Williams, might be more important than the outcome itself. What are the larger forces at play? How can your company reevaluate its service and delivery models for the digital era?
A Learning Organization
According to Richard Lyons of Lyons Consulting Group, digital isn't going away. In fact, it's speeding up. And if your firm doesn't continue to learn and improve its culture at the same speed, the competition will pass you by. So how can your firm become a learning organization?
"The only sustainable competitive advantage is an organization's ability to learn faster than the competition. Through learning, we re-create ourselves…we become able to do something we never were able to do." – Peter Senge
At Lyons Consulting Group, the team focuses on 5 branches of culture to make sure that the entire firm is always prepared for the shifting external landscape:
SWOT Process – Lyons looks at "strengths, weaknesses, opportunities, and threats" constantly, not only internally but with the firm's customers.
Postmortem – How do you make sure that you're learning and growing from failures?
Mistakes and Experimentation – "Things are changing so quickly…are we allowing room to experiment?" No one wants to make the same mistakes over and over, but a fair amount of room to try new things is critical.
Feedback and Coaching – Can you not only receive feedback gratefully, but also proactively solicit it so that your firm is always putting the customer first?
Open Environment – From a physical perspective, collaboration is critical. With an open office layout that eliminates offices and silos, you can naturally encourage your team to work together.
Putting the Customer First
Bullhorn's Bill Hobbib agreed with the webinar's earlier speakers that digital disruption is happening all around us. Alternate competition has even begun to pop up, including lower-cost companies with new delivery models and smaller operations with low-premium consultants. So how can your firm both continue to put its customers first and thrive in an increasingly specialized market? According to Hobbib, there's a better way.
What if you could get 5% more productivity and revenue from the partners in your firm who generate revenue? What if your firm could land just one more Fortune 1000 account with multiple departments? What if you could easily find 5 or 10 additional projects with existing clients with effortless, radical transparency?
For more information about how your consulting firm could realize these benefits, download our new e-book: How to Keep Your Consulting Firm's Client Relationships Ahead of the Curve.
Click here to hear the on-demand webinar: Digital Disruption and Consulting – Preparing Your Firm for Its Impact.
Subscribe to the Staffing Blog
Subscribe for trends, tips, and insights delivered straight to your inbox.