Customer Spotlight: Lessons Carl Foster of Queen Consulting Group Has Learned from 40 Years in Staffing
Carl Foster didn't start out as a recruiter. In the 1970s he was a mainframe developer in the insurance industry, but he was recruited into staffing a couple of years later. Over the years he's had the opportunity to work in staffing as a recruiter, in sales and in management positions. He started his first company in 1985 and has been in ownership or leadership ever since.
"I sold my first company about 10 years ago, and for about 10 minutes I thought I would do something different," Foster says. When he got the opportunity to get back in, he did so quickly, and is now the president of Queen Consulting Group. "I don't think I've ever seriously thought about changing what industry I work in. I really do like it."
Here are the things he says he has learned during his time in staffing.
Technology is Valuable and You Should Embrace It …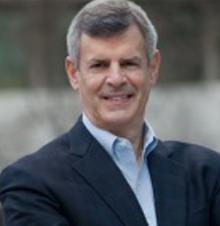 Foster says that when he started in recruiting, paper was king. "We had filing cabinets — dozens of them — filled with paper resumes. That was our database," he says. When recruiters needed to fill positions and couldn't find the right resume, they would run an ad in the classified section of the newspaper and cross their fingers.
"It was a very, very different world," he says. "The technology now is unbelievable." Being able to mine databases quickly and easily has taken a lot of the manual effort out of recruiting. "It's just amazing how much data we can get to in such a short period of time."
… But Stay Connected to People, Too
Technology and metrics are important, but Foster says recruiters shouldn't lose sight of fellow employees, clients and the candidates they work with. "You really need to stay focused on the people in the business," he says. "You have a lot of power in your hands with these tools and you need to use it, but you can get overwhelmed with data."
Foster says that if he could give his younger self some advice, it would be to not lose sight of the people you work with and sell to. It's all about finding balance between the two. "You need that advice regularly because you're so overwhelmed with everything," he says. "It's easy to forget about the people."
Play the Long Game
Foster says some of the best advice he got early on was to work hard. "There are lots of people who are smarter than I am and have more resources, but I wasn't going to get outworked by anybody," he says. "I love helping consultants find opportunities and I really love filling needs for our clients — they're not calling us unless they really need some resources to help them get their jobs done, and those are satisfying things to be involved in."
Foster says he's been surprised at the long careers people tend to have in staffing. "I still work with contractors I worked with years and years ago — recruiters and salespeople and clients. It's an interesting thing; we must be in a pretty good field. There's a lot more satisfaction in this industry than we get credit for."
Want more insight from staffing leaders? Check out these four interview mistakes to avoid from staffing professional Donna Carroll.
Subscribe to the Staffing Blog
Subscribe for trends, tips, and insights delivered straight to your inbox.