The Roadmap through Your Content Strategy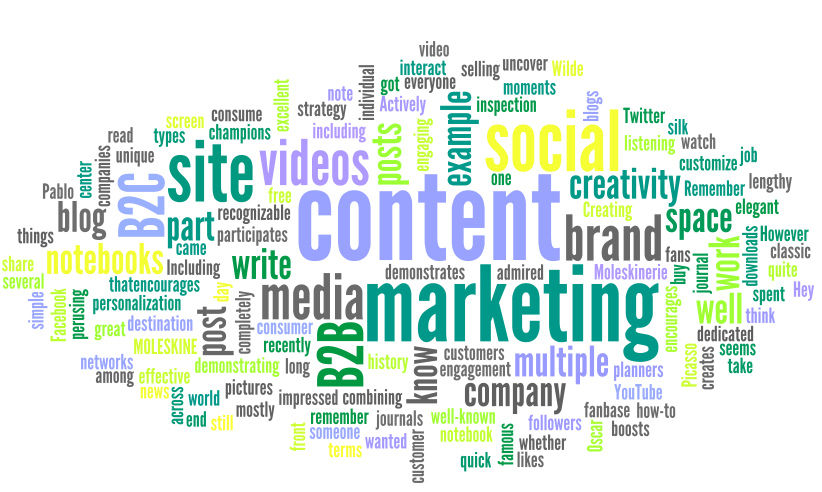 In the ever-changing world of content and with constantly expanding options for promotional channels, how do you create a sustainable content strategy? How do you identify the people within your organization who can become content contributors? As we near the end of this year and forecast for the future of 2016, you'll fall behind if you don't start thinking about your content strategy now.
Where do you begin? The members of your content team may have a vast number of ideas for content pieces, personalization, and placements. But these content producers have to deal with their own ideas, your demands, and the demands of others within the organization all at once. Your content needs for upcoming marketing programs are huge. It may feel like you just don't have enough resources to handle your content requests.
Additionally, simply facing the challenge of creating relevant, exciting content for your potential customers can be daunting. Where do you begin?
In a session focused on content at the recent FutureM event, John Hall, CEO of Influence & Co., took the audience through his recommended approach to a well-thought-out content plan. He laid out his strategy in small steps, outlining the needs that would come with each stage of the process.
First and foremost, who should be the owner of producing content? Well, of course, if you have a dedicated content team, the members of that team should be the primary owners. However, according to Hall's advice, "When you think about content strategy, a lot of times people put it on other people. It starts off with you. There are so many different ways to actually start contributing to your own content."
As marketers, we should all take ownership of content at some level. "Create a blueprint," Hall shared. Whether it's taking part in content strategy discussions, sharing your knowledge with content writers, creating the actual content, or even becoming involved in the promotion of a new piece, we all fit into this process somewhere. After all, no one knows your company's marketing strategy better than you and your team.
Hall also pointed out one of the most important things to keep in mind when it comes to content. "Think about the 'why' of marketing. When you look at your content strategy, [the 'why'] should be the core. You have to have every piece of content that you can focus around that 'why' so that your customers know everything behind your company." Without this "why" and the passion behind the goals of your company, why would anyone be compelled to travel through the journey you've mapped out for them with your content?
Subscribe to the Staffing Blog
Subscribe for trends, tips, and insights delivered straight to your inbox.