Engage 2015 Is Underway!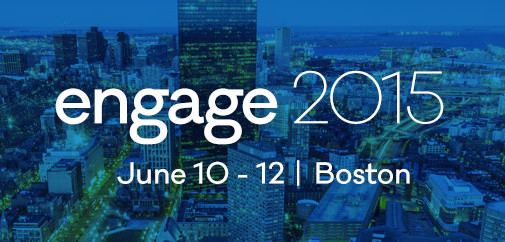 After a Wednesday chock-full of interactive and educational workshop training, Engage 2015 attendees are ready to go. First, get ready for a keynote presentation featuring both a discussion of macro trends by Bullhorn's CEO, Art Papas, and an explanation of the recent complexities of the employment market by Joanie Courtney, Monster's SVP of Global Market Insights.
After a half-hour networking break, sponsored by InterviewStream, settle in for your first break out session of the day in one of four tracks: Differentiate to Win, Engage Candidates, Engage Customers, or Engage Employees. Industry experts like Mark Eldridge and Kip Hollister are ready to guide you through crucial actions that can help you to take your company's performance to the next level.
Following this session and a great lunch, Papas and Bullhorn's Chief Technology Officer, Matthew Fischer, will walk you through Bullhorn's commitment to customer and candidate experience and the way in which Bullhorn's product roadmap aligns with this dedication. Then, get set for two more info-packed sessions led by industry leaders like Katrina Kibben,  Robin Mee, and Kim Whiteley.
After another half-hour networking break, prepare yourself for Bullhorn's Innovation Throwdown, hosted by Mark Stewart, Bullhorn's VP, Software Development and General Manager. Innovation Throwdown features the finalists from Bullhorn's Innovation Week, when programmers dedicate themselves to exploring and designing new and exciting ways to enhance the Bullhorn product and improve the customer experience.
Finally, head over to the Official Party of Engage 2015 at The Beehive from 6-10! There'll be delicious food, great drinks, awesome tunes, and excellent company. Most importantly, have a great time at Engage 2015 and make sure to make the most of the opportunity to ensure that your company is at the top of its game.
Subscribe to the Staffing Blog
Subscribe for trends, tips, and insights delivered straight to your inbox.