Have You Heard? Engage 2018 Registration is Officially Open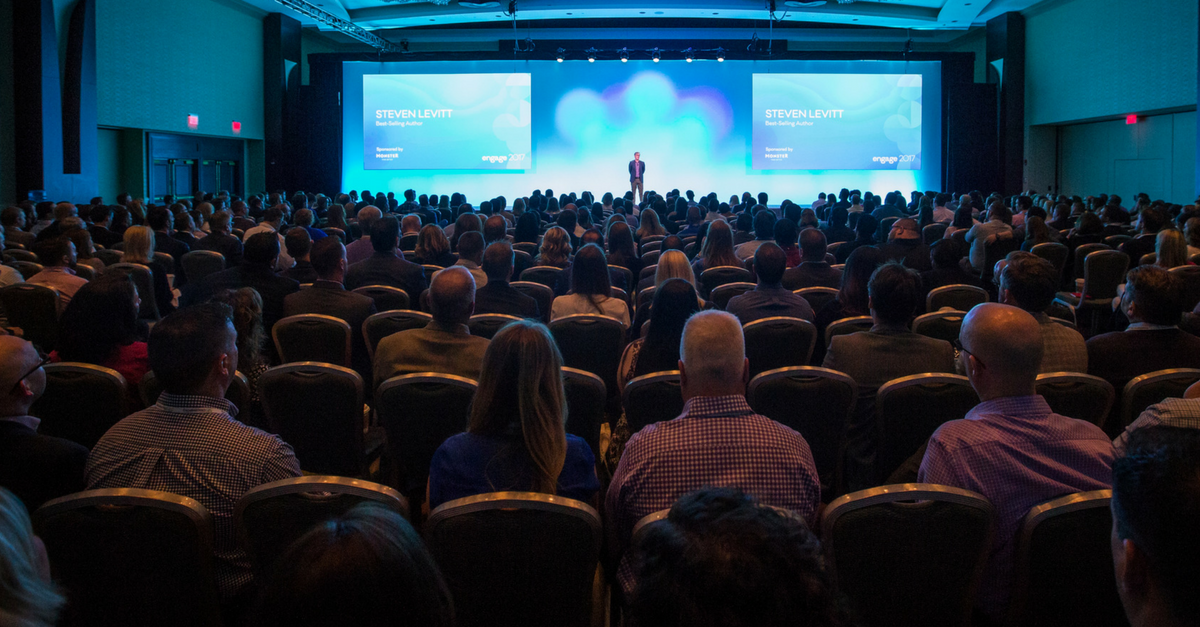 With dozens of extraordinary speakers, over 1,000 attendees, tons of first-class networking opportunities, and staffing industry insights you can't get anywhere else, Engage 2018 promises to be our best conference yet.
But don't take our word for it. Watch the 2017 highlights video and see for yourself exactly what makes Engage so special.
At Engage 2018 you'll find more high-demand content, more of your favorite speakers, expanded networking opportunities, a bigger Bullhorn Connect, a party to remember, and a location that can't be beat in the heart of downtown Boston. We are thrilled to share that registration is officially open.
This marks the 11th anniversary of Bullhorn's annual conference but each year offers a unique experience for attendees. Don't just take our word for it: 
"This is something we look forward to every year, and each year it gets better!"
Emily Young, Corporate Trainer
Resolvit Resources LLC
"At Engage…we get the chance to get to know Bullhorn's team members and whether we are learning about enhancements or giving crucial feedback, we feel like we are truly viewed as a partner and not a client. It's an event that provides so much to our organization each year that we wouldn't think of missing it!"
Heather Roberts
Healthcare Support
If you're unfamiliar with Engage, it's a can't-miss industry conference that brings together practitioners, staffing industry experts, and innovative business leaders for three days of world-class content and networking. For the past three years, attendees rated the sessions a 4.5 out of 5 stars or higher.
And Engage is known for a speaker roster that simply can't be beaten with past favorites including the first female four star General Ann Dunwoody, Arianna Huffington, best-selling authors like Daniel Pink and Steven Levitt, and President of Adecco Staffing US Joyce Russell.
By attending you'll learn about everything from how to attract and retain top talent, proven strategies to win new business, what the future of staffing looks like, and how to navigate the fast-changing landscape of artificial intelligence. Plus, Bullhorn users will enjoy a series of sessions on how to get the most out of your current (or future) Bullhorn investment.
Each year more people travel from across the globe to attend Engage and with over 1,000 attendees we will be back at the largest hotel venue in Boston – the Sheraton Boston Hotel. The Sheraton is an upscale hotel in the heart of Back Bay, just a short stroll from many of Boston's finest restaurants and favorite attractions like the Museum of Fine Arts and Fenway Park.  
Keep an eye out for more updates on the blog and via email. We'll be announcing the keynote speakers, breakout sessions, and top technology to be showcased in exhibit hall soon. Register today and we'll see you in June 2018!
---
Want more great coverage from Engage 2017? Check out the Best of Engage 2017 ebook for a collection of highlights and key takeaways from the event.

Subscribe to the Staffing Blog
Subscribe for trends, tips, and insights delivered straight to your inbox.