3 Staffing Industry Takeaways From SIA's Executive Forum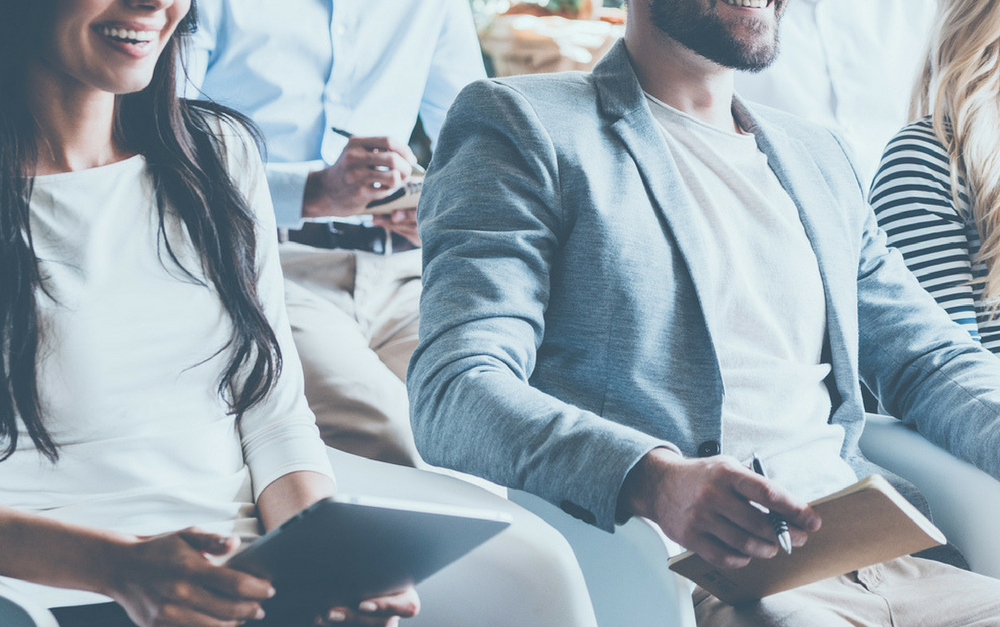 Dare to Lead. That was the theme for Staffing Industry Analysts' 2017 Executive Forum held last week in San Diego, CA. This piqued my interest leading up to the event considering this conference attracts the most tenured leaders in the staffing industry—from top-five global players to the fastest growing companies in the space. From my viewpoint, SIA called out the industry and I was curious why.
Are there leadership qualities or critical strategies missing from their perspective?

Were the executives in the room not pushing themselves to make difficult decisions in context of workforce trends?

Did they view staffing firms as staying reactive despite an ongoing shift in client demands and expectations?
Short answer, yes. Reflecting on the content and discussions from the conference, I left with a better understanding of SIA's charge. Bottom line, the industry is experiencing record highs in revenue and temp penetration rates. Many companies are doing great. With comfort comes complacency. Some, not all, are riding the wave, blinders on, with no intention of adjusting their gameplan to account for the obstacles and trends that could impact their growth. Red flag.
The competition is fierce and there are powerful staffing leaders who are already daring themselves to think and lead differently. Based on the many sessions and panels throughout Executive Forum, these are some of the questions you should be asking yourselves to stay ahead.
How do you rate the experience you deliver?
Barry Asin, President of SIA, kicked off the conference with compelling data about the shifts in the workforce ecosystem and how staffing firms fit into the broader landscape. This was followed by a powerhouse panel of staffing firm leaders, including:
Peter Dameris, CEO, On Assignment

Chad Lane, President, Allegis Global Solutions

Jonas Prising, Chairman & CEO, ManpowerGroup

Susan Salka, CEO, President & Director, AMN Healthcare
And they didn't need a dare to speak their minds. Conference gold. Although they agreed with Barry that the industry is shifting and the gig or freelance economy will have a place, these experts weren't convinced staffing was going anywhere. On the contrary, they believe staffing firms play a more critical role than ever as they're asked to provide more workforce trends, insights and advisory services to their clients. This led to a discussion on experience and the value you extend to all stakeholders: candidates, clients and internal employees. If you're not thinking about how you differentiate based on the experience you deliver, you just got labeled a commodity by everyone around you.
Is your approach to technology a differentiator long-term?
In a thought-provoking session led by Bullhorn's own CEO and founder, Art Papas, the panel of experts discussed how artificial intelligence and automation are already at play in the staffing industry, and how they anticipate these technologies to play a greater role in the future. The panel included:
Amy Hunter Glaser, SVP, Adecco

Eyal Grayevsky, CEO, Firstjob and Mya

Alan Stukalsky, CIO, Randstad
The panel discussed the main types of automation they already leverage, including those that automate processes based on a defined set of rules assigned and those that create interactive experiences through more advanced natural language processing (NLP). Think bots answering common questions that a recruiter typically gets. One anecdote I found simultaneously scary and amazing was a higher customer service rating for an interaction with the bot than the recruiter. Nothing but opportunity all around.
This session again emphasized the importance of delivering a positive experience, but dared the attendees to think differently about how that experience is brought to life—by a human or robot.
Is your organization—and your leadership team—ready to do something you've never done before?
SIA's Executive Forum is always a great place to interact and network with staffing leaders who've been in your shoes. Or who admit they're still on the path and figuring it just like you. I particularly enjoyed the "success showcases"  SIA included this year. Who doesn't enjoy hearing a good story, especially one that ends with a start-up building to a $100M+ staffing business that is still growing?
One "success showcase" session that resonated with me was led by Jay Mattern, President/COO of Peoplelink Group based in South Bend, IN. The main theme of his session coincided nicely with the conference theme. Jay focused on "How to do what you've never done," while sharing humbly that at the beginning, they often didn't know what to do—and didn't even know what they didn't know. However, over time and through experience, they continued to improve and iterate in their own approach. And throughout it all, they kept their vision and core values front and center to all of their employees, over-communicating along the way. Like Jay and other leaders shared throughout the conference, identify why you're doing what you're doing to keep the team excited about the cause.
Whether you attended SIA's Executive Forum this year or not, I hope you'll take a few minutes to consider how you'd answer these three questions. Like Barry, Jay, Art and all the great panelists who shared over the course of the week, if you aren't daring yourself to think differently, someone else is.
Want more staffing event coverage? Check out the top staffing conferences to attend in 2017.
Subscribe to the Staffing Blog
Subscribe for trends, tips, and insights delivered straight to your inbox.