How Joy Lillis from Ellig Group Helped Her Business Win More Searches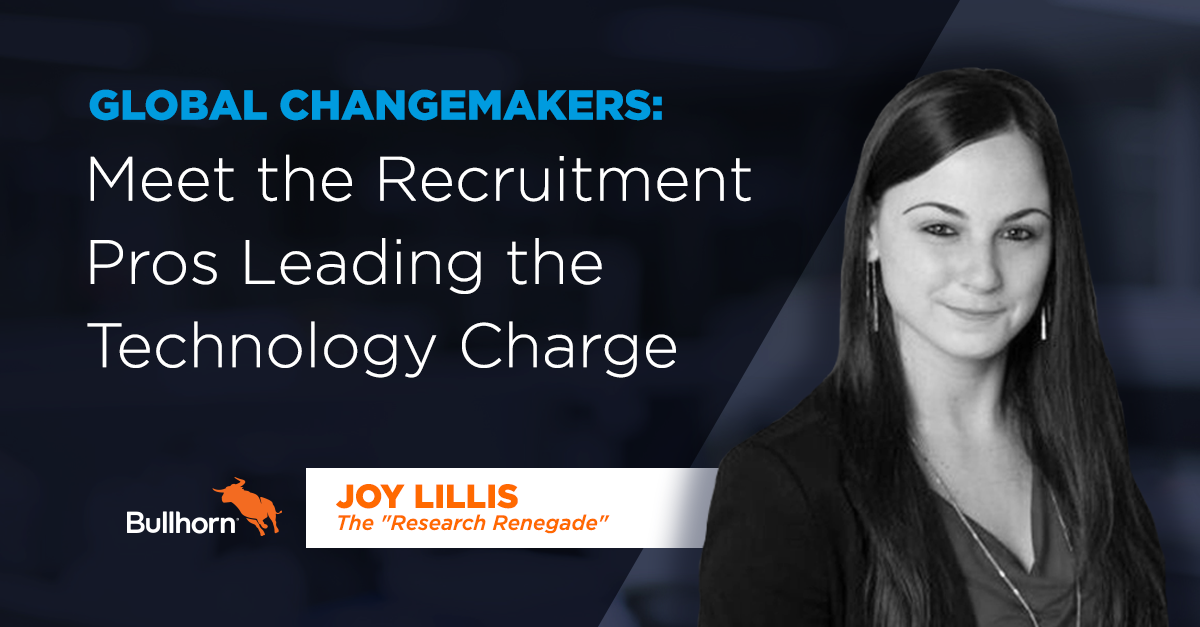 While staffing firms across the globe are forced to re-examine the way they do business in light of the recent global events, we understand that you still have a commitment to your clients and candidates to be as effective as possible. With that in mind, here is a spotlight from our Global Changemakers series, highlighting those who have successfully navigated a technology change within their business.
---
As an executive search firm, Ellig Group utilizes its existing network for 50-60% of its candidate outreach, so the company relies heavily on its database for key insights and search results in just a few clicks. However, up until 2018, the team used a legacy system that slowed efficiency to a halt: they had to conduct searches manually, sending to a mailing list was cumbersome, and a lack of new features or innovation meant the search process wouldn't ever get easier. 
Time to Make a Change
With our old system, it used to take us forever to put together reports because we would have to do it manually. Our previous system didn't have a good analytics platform or a customer portal and it took a long time to do upgrades. It wasn't cutting it in terms of what a tool should be doing and the vendor didn't have partnerships with other technologies. I felt we could do better.
Joy Lillis
Ellig Group
Joy Lillis, the Managing Director of Ellig Group, and her team needed to be able to conduct robust searches, communicate effectively to their customers through a centralized portal, and generate reports to better understand areas for improvement— capabilities that their system just didn't have. Joy used Invenias by Bullhorn at a prior job and knew that it was the solution that fit executive search and their analytical needs the best.
Roadblocks to Progress
The first obstacle Joy encountered during the change process centered around cost, so she focused on showing the CEO the benefits of a new system. To prove the necessity for a change, she conducted a cost ratio analysis and compared the features of their old system to what they'd have access to with Invenias by Bullhorn. 
Second, Joy and the rest of the team needed to adopt the new system and be trained to use it. Ellig Group used the power user approach: Joy and one other colleague answered questions and provided hands-on training to encourage adoption. 
The biggest challenge was the learning curve. We needed to get training and it can always be overwhelming for people that aren't used to working with database systems. There's so much you can do with it that it's almost overwhelming to learn all the possibilities. There's a lot to take in with such a powerful tool, it's a blessing and curse at the same time.
Joy Lillis
Ellig Group
With a steep learning curve between the old and new systems, it was crucial to get everyone acquainted with the new system to ensure ongoing success. So far, they've found that new hires ramp up quickly. They've also discovered that everyone has adopted the system well since making the initial transition. 
Reaping the Benefits
Ellig Group made the change in order to win more searches and decrease time to close—both of which they've been able to achieve. They can now conduct deeper research into why they win searches using Invenias by Bullhorn's reporting functionality. The customer portal has played a key part in streamlining the search process and providing a better client experience. 
I believe research is the foundation of any search, and Invenias by Bullhorn has helped make that process better. We can put people into the system, search through data, and contact people more quickly. We're able to produce better results for our customers, which makes us more successful in the long run.
Joy Lillis
Ellig Group
Furthermore, Joy's team has improved their marketing efforts with targeted mailing lists, cut down on time wasted, and they've streamlined the entire recruitment process. These improvements help Ellig Group, but more importantly, help their clients provide the best candidates for their open searches.
---
To read more stories about global recruitment professionals who have successfully navigated change within their business, visit our Global Changemakers series.
Subscribe to the Staffing Blog
Subscribe for trends, tips, and insights delivered straight to your inbox.