Here's What Happened at Healthcare Staffing Summit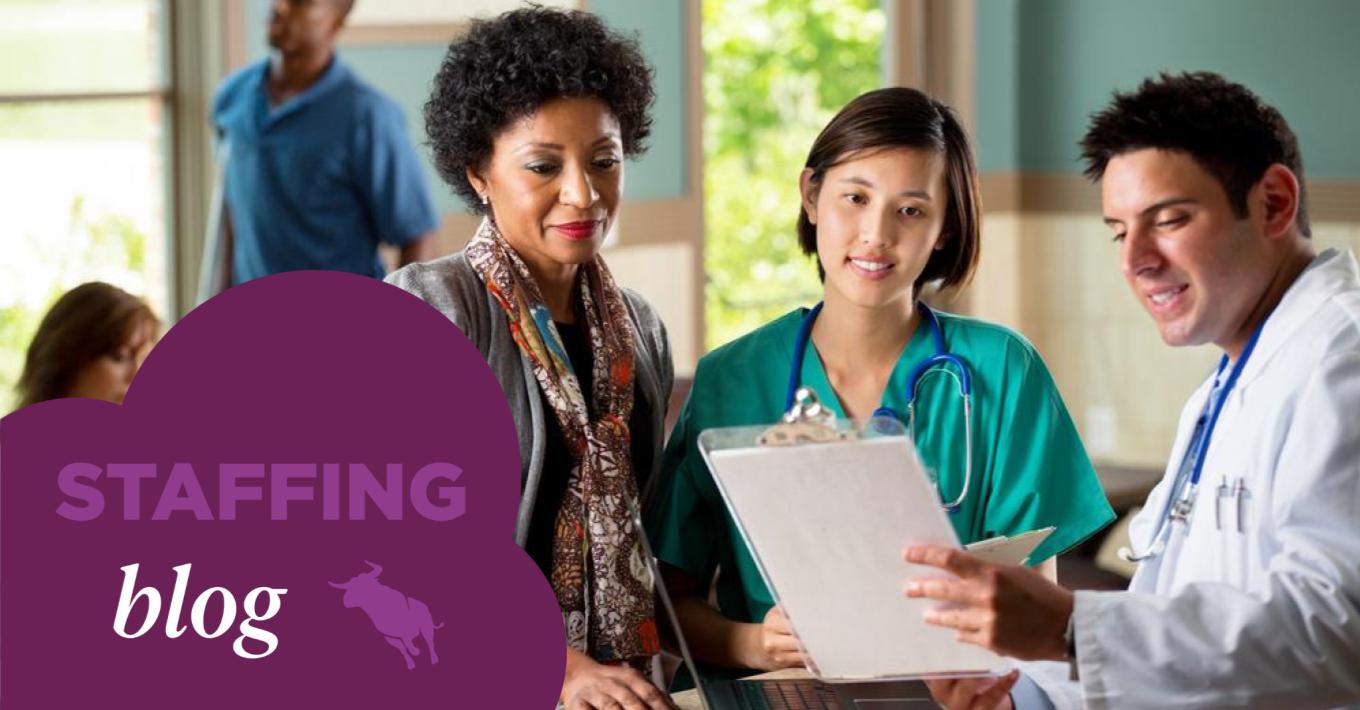 At the beginning of the month, those across the staffing and healthcare industries came together in Houston, Texas, for Healthcare Staffing Summit, presented by Staffing Industry Analysts (SIA). The conference featured dynamic discussions, thought-provoking keynotes, and dozens of breakout sessions on the most pressing issues in healthcare staffing.
Bullhorn was on the ground during this year's summit to learn from our industry peers. Here are a few key takeaways that you can use to help your healthcare staffing firm meet the moment in 2023 and beyond.
The healthcare landscape
Amidst the potential for a spike of COVID, the flu, and RSV, the industry remains full of uncertainty. Nurses must do more with fewer resources and struggle with being overworked and unable to provide sufficient care. Healthcare facilities, too, face low profits and financial pressure: in the closing keynote, Barry Asin, President of SIA, shared that 60% of hospitals are ending the year with negative margins. Additionally, healthcare is seeing an unprecedented talent shortage – the ratio of healthcare job openings to hires jumped from 1.67 to 2.4 in 2022.
These challenges aren't particular to any specific area. Whether in the nursing or locums space, the healthcare industry is facing stiff headwinds. "When you think about healthcare physician shortage areas today, a fourth of our population is either denied healthcare or gets limited healthcare today," said James Taylor, group president and COO, AMNHealthcare. 
Though the industry is grappling with challenges, facilities and hospitals are looking to healthcare staffing as a solution. Firms have an opportunity here not only to grow but to make a difference in the healthcare industry at large.
The future of healthcare staffing
Even amidst the uncertainty of the current landscape, healthcare staffing looks poised to continue to grow. Though the Conference Board predicts a 96% chance of a recession in the next 12 months, SIA projects revenue for healthcare staffing to remain high, at about $50B for 2023.

Additionally, hospitals and healthcare facilities continue to rely on the support of healthcare staffing firms. Asin cited figures from SIA in this year's opening keynote that showed that 14 of the 20 fastest-growing temporary staffing firms are healthcare-focused. Healthcare staffing revenue has more than doubled since 2020, with the largest segment being travel nursing, which grew by 5x. 
Like the rest of the staffing industry, the unprecedented talent shortage means healthcare workers are in the driver's seat. Healthcare staffing is seeing a willingness to embrace digital transformation as a means of meeting the expectations of healthcare workers – who have a "passion for compassion," as Cross Country Healthcare's John Martins said, and expect to be treated the same way. With talent in control, it's time for healthcare staffing to leverage digital tools to meet talent where they are.
How firms can meet the moment
Healthcare staffing firms have a unique opportunity to embrace the industry's changes and meet the moment. Amidst these massive shifts, the culture of work has changed, and healthcare is no exception. Panelists often spoke about the exponential growth of healthcare staffing platforms, which provide the control and self-service that nurses are looking for. Workers can find not only jobs based on degrees and specialties but based on location, time off between jobs, and more. 
Additionally, according to research from the 2022 NATHO SIA Travel Nurse Benchmark Study, most travel nursing revenue over the last year was generated through a VMS/MSP. If firms want to work within this space, they need a VMS Sync product to handle the sheer volume of workers.
However, simply having this tech in place isn't enough. Firms need to make sure they have a strategy – and a knowledgeable team – in place to back up their tech stack. Products like VMS Sync, credentialing and onboarding solutions, and talent platforms are crucial for efficiently placing and redeploying workers, and solutions like Bullhorn One mean more efficiency and productivity for teams with one source of truth. Still, building relationships with workers and maintaining that human touch is irreplaceable.
Firms must also continue forging relationships with stakeholders throughout the healthcare space. "I really hope the industry has made some inroads in the relationships and trust with hospitals because that is going to be the basis of everything," Liz Tonkin, CEO of MedPro Healthcare Staffing, said. Now more than ever, firms need to spend time building trust within their talent communities, so they can continue helping healthcare workers do what they do best: providing top-notch care to their patients.
---
Want to transform your talent experience and business to scale your growth? Learn more about Bullhorn's healthcare staffing solution.
Subscribe to the Staffing Blog
Subscribe for trends, tips, and insights delivered straight to your inbox.