How Successful Staffing Firms Leverage Technology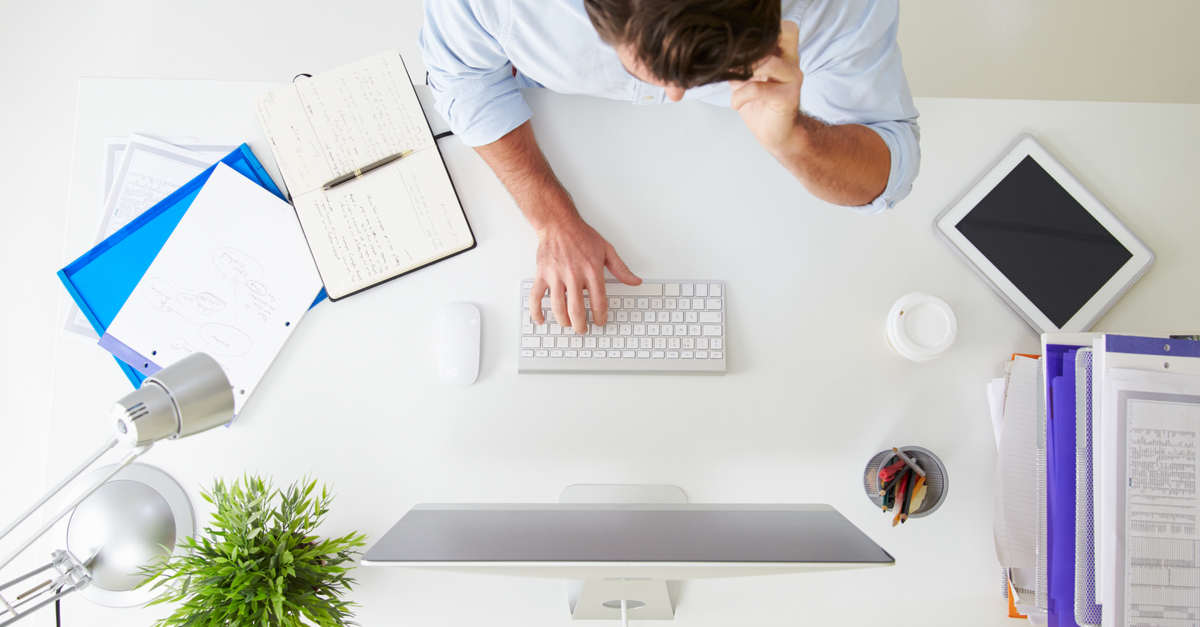 Like many other fast-paced businesses where speed, agility, institutional memory, and intelligence are paramount, sustained success in the staffing and recruiting industry now depends on staffing firms' ability to leverage technology to fuel profitability. Gone are the days when a core team of dedicated professionals armed only with a legal pad, a mobile phone, and a desktop computer could sift through job orders, make placements, and scribble billing notes for the office admin to process. 
Today's staffing firms are technology-driven operations that maintain sophisticated back-office systems to handle applicant tracking, payroll, invoicing, and interactions with a multitude of job boards and VMS platforms. Staffing firms seeking long-term success must perform a tricky dance: they must find a way to effectively leverage technology without actually becoming a technology company.
One of the most interesting aspects of my role as a Solution Consultant for Bullhorn is that I have an opportunity to engage with our customers and prospects on a daily basis. I have a front-row seat to the innermost workings of staffing firms in action and I continue to be amazed by the unique workflows and ingenuity at work to drive revenue. At this point, I think I've seen it all.  
As a former executive responsible for the operations at a medium-size staffing firm, I am not always successful at stopping the cringe that overtakes me when faced with mistake-prone manual processes, time-consuming duplicate data entry, "payroll on a spreadsheet", and inadequate database search capability. As soon as you enter the office of a staffing firm where it's still 1989, you can practically sense the frustration and inefficiency. 
Universally, leadership knows that the old way of doing things is inhibiting scale, increasing operating expenses, and, most importantly, dampening the morale of the employees. They know operations and margins could be better but they just don't know how to transition to a modern information infrastructure. 
On the complete opposite end of the spectrum, I've visited staffing firms that exhibit "not invented here" syndrome in a big way. These are the companies that take great pride in inventing every tool, process, technology, and system used by their people. There's usually a very impressive on-site data center to tour as well as a section of the office dedicated to IT professionals, including software engineers, system testers, webmasters, and database architects. These are the folks home-brewing their own applicant tracking systems, racking up the servers and configuring the firewalls, and trying to figure out how to integrate their data, run payroll, or gain access to reporting. It's all a very expensive proposition and, much more often than not, the whisper is along the lines of, "Well, the system is slow and doesn't really work the way we'd like. Oh, and it goes down a lot."
Contrast these exaggerated examples with smart leadership managing the most successful staffing firms in today's connected, mobile, always-on world who realize that the right technology mix is required to serve clients, attract motivated and talented workers, and achieve financial goals. The staffing industry does require substantial use of technology assets but it does not have to be overwhelmingly complex, the technology does not have to reside on-premise, and there's no reason to build systems from scratch. 
Optimally, the right IT underpinnings should be a true investment that firms make in themselves to open new markets, improve business agility, and gain new business insight. Fortunately, there's a clear way forward that allows firms to transition to new platforms seamlessly, integrate disparate systems in a very reliable way, and eliminate the burden of capital equipment purchases, system support costs, and in-house development. Staffing firms need to be professional, sharply focused organizations delivering valuable workforce solutions to the client base – not technology companies themselves.
Cloud technologies, high-speed networks, and SaaS (software-as-a-service) offerings present staffing firms with an amazing opportunity to select from a menu of technology solutions that can be deployed rapidly, tied together through the use of advanced APIs (application programming interfaces), and exist only in the cloud.  The new world of cloud-based services means that capital expenditures can drop to near zero, service platforms can be purchased "off the shelf" with low technology risk and customized to meet specific needs, and services can scale upon demand to meet growth.
I am admittedly biased, but let's consider the ATS as the center of the universe for staffing companies. As the most recommended ATS Vendor in SIA's Global Staffing Survey, Bullhorn serves as a core platform – the basis of a unique tech stack that can create a competitive advantage by helping staffing firms leverage technology as a key differentiator.
So when considering how successful staffing firms leverage technology, it's not only to be competitive but to create opportunity. Firms are vying for the same clients and candidates. Technology is the differentiator that provides the edge with cloud-native applications, APIs, and secure data management all combining to shape the future of the staffing industry.
---
Want to take a deeper dive into the world of applicant tracking systems? Check out the ATS Buyer's Guide for everything you need to know to make a worthwhile investment in your staffing firm's future.
Subscribe to the Staffing Blog
Subscribe for trends, tips, and insights delivered straight to your inbox.