Inbound Recruiting: Flip Your Recruitment Script for Better Results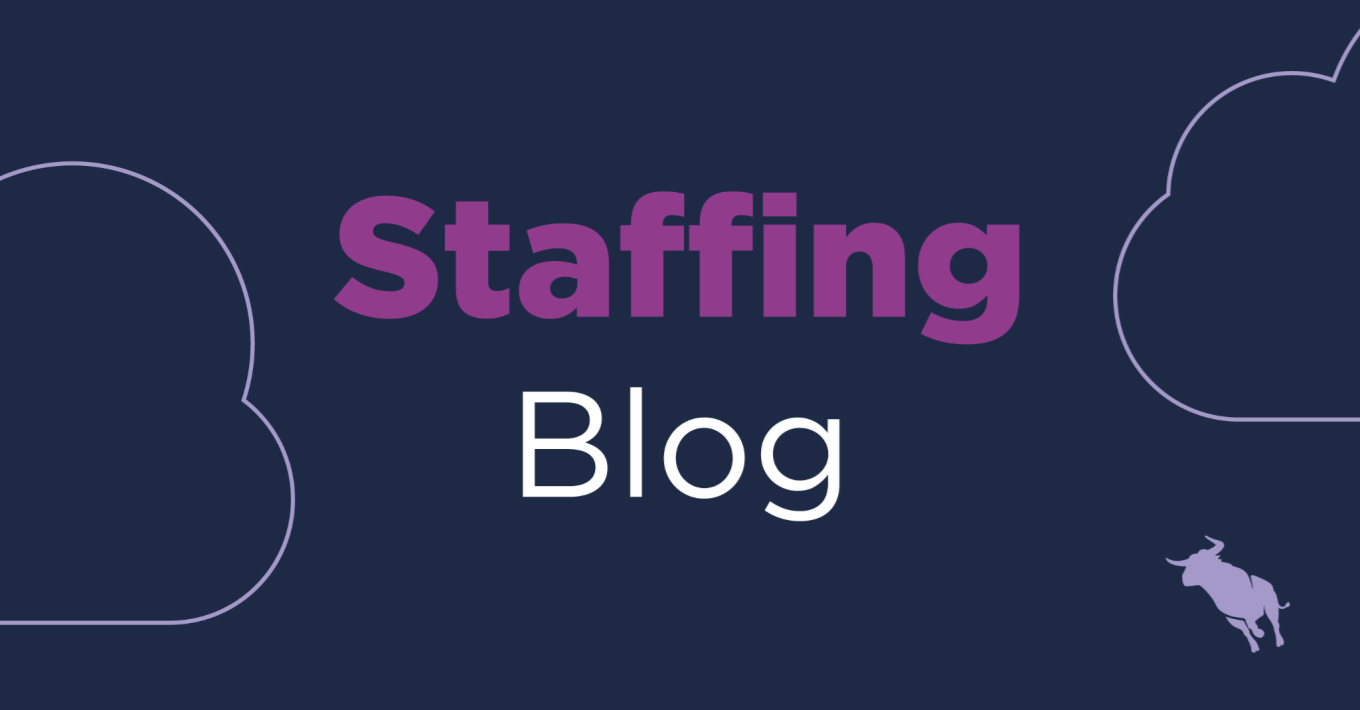 The economy is roaring, and unemployment is at a record low across industries – which is great for them, and not so great for staffing and recruiting firms.
Ultra-low unemployment means that it is a lot tougher to find candidates for job openings because they aren't actively searching for work. This doesn't mean they wouldn't be interested if a good opportunity came along, it just means they are what we call, a modern candidate.
Luckily, technology is making it easier than ever to implement a strong inbound recruiting approach to appeal to today's modern candidates, and ditch most of your expensive, invasive, and ineffective outbound tools.
The strategy for inbound recruiting is very similar to inbound marketing strategy. The inbound mindset means you are figuring out ways to attract potential clients or candidates to come to you – and to be discoverable.
Creating an effective inbound recruiting strategy takes some work, and it requires you to continually learn and adapt.
If you don't have a clue about how to make inbound recruitment work for you, or even if you just need a refresher, here are five steps you can take to create an effective inbound recruitment strategy.
Step 1: Set the stage to be discovered.
Have you ever driven past a strip mall and saw someone out near the road donned in a chicken suit, holding a sign that reads, "Hungry yet?"
Whether you pulled in or not, you noticed. And the next time you were craving a chicken sandwich, you thought of that particular spot.
Inbound recruiting is kind of like that. The goal of inbound recruiting is getting candidates (both active and passive) to notice your brand, visit your website, and hopefully fill out a form so they are added to your database. In one visit, you can have their attention, AND you have them in your ATS.
You're probably asking the question, "How do we get candidates to notice our brand?"
Step 2: Post content (this includes jobs).
Why Post?
Did you know that over 3 billion people use social media worldwide? Better yet, over 90% of millennials, 77% of Gen x'ers, and even 48% of baby boomers are active on social media. Even more impressive than this, a survey conducted by recruiter.com found that more than 70 percent of applicants start their job searches on Google.
We follow that with a simple instruction: Put your content/jobs/blogs wherever your audience hangs out online. Definitely be discoverable on Google. Figure out which social media platforms your target audience(s) frequent and post there.
But we are getting ahead of ourselves. Before you can post content or jobs to social media or have them found by Google, you have to have this content posted on your high-functioning, easy-to-use, well-branded and discoverable (SEO'd) website.
What do I Post?
The content we are talking about should be strategic, and it should, either directly or indirectly highlight your brand and how your company can solve problems for your audience.
Pushing out content for the sake of putting out something every Wednesday isn't going to work. Effective content that can be used for recruiting includes well-crafted blog articles, videos, guides or tutorials about subjects that your potential candidates care about, or subjects that will position your organization as a thought leader to prospective (and often active) clients.
You can highlight your brand by posting company or employee success stories, posting about important volunteer work your staff is doing in the local community, and short video clips providing job search tips or even content regarding who you are and what your organization is all about.
If you understand your audience and know what type of individuals you are looking for, you can focus on content that resonates with them. Basically, you're there to help them with their current challenges and become a valuable resource for them in the future.
In addition to the content you are cultivating to draw people to your brand, put similar energy into your job postings. An often overlooked piece is the role job post SEO plays in helping candidates find your job.
Remember the bazillions of people that are using social media? Strategically utilize social media, to highlight job opportunities – and content. This will likely involve research and testing to see which channels work best for your industry and audiences.What you find may surprise you!
Step 3: Make your content discoverable.
It's is pretty well-accepted fact these days, and in order for your firm to get in on the action, you have to formulate your job postings and website content with SEO principles in mind. Google for Jobs can pull information from almost 7,000 job boards at a time, including those that are managed by staffing and recruitment firms.
So, how do you get Google to find your jobs?
The first thing is to ensure that the job postings on your site are optimized to get picked up by Google for Jobs. It's less complicated than it seems – Check out our breakdown here for an easy tutorial in optimizing jobs for Google.
When writing content for pages or jobs, it's a good rule of thumb to think about how you enter things in the address bar.
If a candidate had experience working as a floor manager at a department store, would they search for a generic manager job? If they did, they would get thousands of results that aren't relevant.
Instead, they would search for 'floor manager at a department store.' When you create your job postings, think of the relevant phrase or keywords that describe the candidate you are trying to find. For more information, specific to Google, look here.
Step 4: Make your website sticky.
You have been working pretty hard to build an audience to this point, and before we get any further, let's ask an obvious question.
Is your website pretty slick and easy to navigate when candidates come to visit? Do you have capture points (forms) built throughout the website to gather lead data?
Getting candidates to your site is only halfway there. The second part is getting them to stick around your site long enough to provide some data so you can continue to nurture them from your CRM or ATS.
The process of cultivating an audience can be railroaded by an archaic-looking website that is too slow to load and/or too hard to navigate.
Another nugget to keep in mind: don't forget that you are a recruitment firm, so make sure you have an easy interface on your job postings page for candidates to apply right then and there – from desktop or mobile (i.e. you might want to skip the mandatory resume upload).
This is your product label and really the main purpose of your website as far as candidates are concerned.
Step 5: Nurture with automation.
So your website is good, and you are back to the business of driving traffic to your job postings. Once you have captured a candidate's attention, it is equally important to regularly engage with them to keep their interest. This goes back to cultivating relevant content, but also planning efficient and timely email communication.
This is the part where you rely on automation to optimize your content flow.
Today's recruitment automation tools allow your recruiters to do what they do best, build relationships with candidates, clients, and sales prospects. Automating mundane tasks like sending out interview reminders, or updating a candidate's status, or even sending a text on a candidate's first day of a contract assignment, can all be done by a 'bot, and free up time for recruiting tasks that need human intervention.
Automation and the data it provides gives you a window into understanding how effectively you are engaging candidates throughout the various stages of recruitment and consideration cycles.
For a real-life example of how automation can literally change your life, check out this case study here.
Step 6: Keep your ATS clean.
Up until this point, we have made a big deal about attracting candidates (and client prospects) to come to you, engage with your firm through the content you are producing, and find you through their Google searches.
Ideally, they have provided you with their contact information and are now included in your Applicant Tracking System.
According to a study published by Capterra, 94% of recruiting firms and HR professionals claim that their recruiting process is more effective when they actively use their ATS. A neglected ATS can become unruly. That is a major reason why we highlighted automation in Step 2 of Inbound Recruiting. Maintaining a clean and effective ATS starts with data hygiene.
Let's take a look at just a fraction of how automation can be running behind the scenes and cleaning up your pool…of candidates.
Capture records with incomplete data, like a missing phone number, and send a simple email asking for updated contact information.
Follow up with inactive candidates by creating a systemic rule that after 12 months of inactivity, an email is sent asking them to update their skills or contact information, or even employment status and availability.
Source data from third parties by having your automated 'bot collect data whenever a new resume is added or a profile changes in a major job board.
Get rid of unusable data with an automated routine that recognizes bad or incomplete data that hasn't been fixed through other means. Sometimes it is better to cut bait than have unfixable records slowing down your ATS.
Now that you know your ATS is as clean and accurate as robotically possible, will it make sense to pay attention to candidates you already have information for? Or, will you disregard the bird you have in your hand and spend all of your time sourcing unknown candidates?
When your internal candidate pool is maintained, it is much easier to effectively engage with them through periodic emails, job notifications, content sharing, and even the occasional text or phone call to nurture that relationship.Firms that practice regular candidate engagement are 60% more likely to identify their own ATS as the top source of hire.
Final Thoughts
Creating and optimizing an inbound recruitment model is going to both save you money and improve your outcomes, making everyone from the CFO to the new recruiter down the cube happy as can be.
If you'd like to get a glimpse at just how much money (and time) your firm could save, check out our ROI calculator here.
Subscribe to the Staffing Blog
Subscribe for trends, tips, and insights delivered straight to your inbox.