Recruiting in Low Unemployment: Building Better Relationships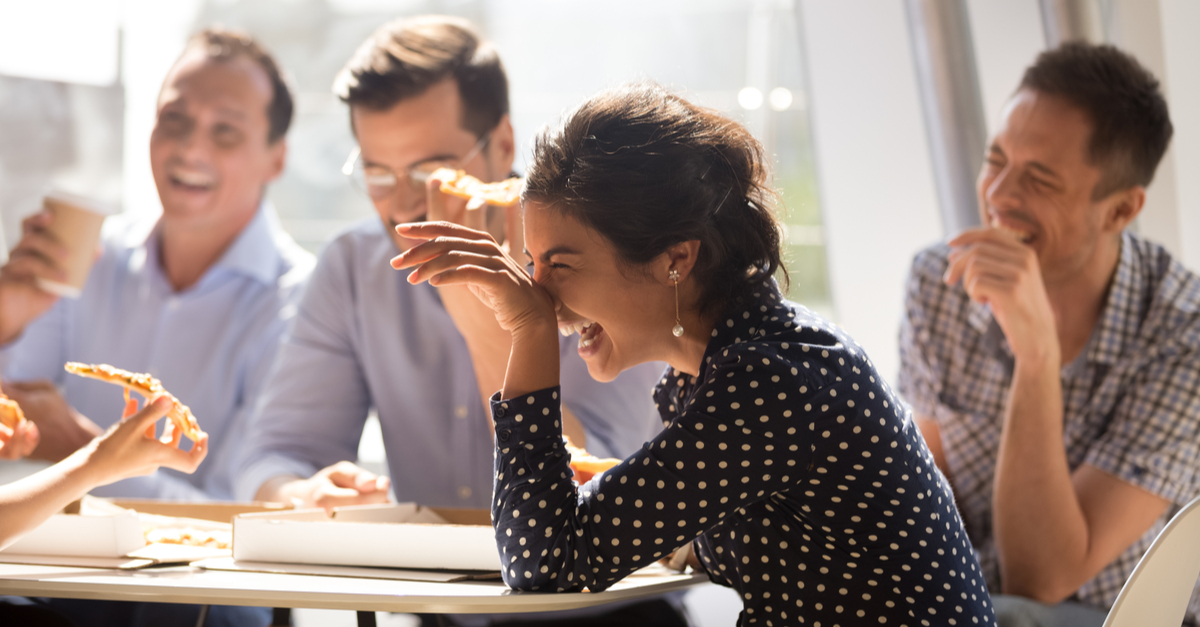 This article explores how low unemployment rates are impacting a recruiter's ability to find qualified candidates, and offers creative strategies and insights from staffing leaders on recruiting in low unemployment, including how to build better relationships to attract and engage candidates.
---
In my line of work, I talk with a lot of recruiters. And I have to tell you, the daily challenges they've discussed and some of the stories they've shared are truly mind-boggling. Fascinating, but mind-boggling. Take these two, for instance.
A recruiter once told me about a fellow recruiter who was working late, gearing up to head out to his company's holiday party, and just as he was putting on his jacket, he got a call from a client saying the candidate he'd placed at the hospital hadn't shown up for her first shift—an overnight shift, nonetheless, which I have to imagine is a lot trickier to backfill at the last minute than a day shift. No call, no text, no email. Just didn't show up.
"How does somebody just not show up to work?" I remember wondering, fully knowing I really wasn't all that surprised that this stuff happens.
Another story that blew my mind was one I spotted in The Washington Post. It was a piece about how more and more workers are quitting their jobs without giving two-weeks notice.
Sure, I get that this happens and people aren't legally required to give notice in most jobs, just like most employers can let employees go at any time without giving them notice. Giving two-weeks notice when you quit a job is mostly a professional courtesy that helps you leave a job on good terms.
But one story, in particular, in this article caught my eye. It was about a bartender who'd been mistreated by his employer. Maybe, maybe not. That was his perception of it anyway. He'd seemingly had enough and decided to quit… by text message.
"Who quits by text message?" I once again thought to myself, this time a little more befuddled by the circumstances.
Beyond being surprised by how he had quit, I couldn't help but notice the way in which he had quit—20 minutes before his shift in a group text to management with a less than gracious tone that, as my grandfather would've said, basically "gave them what for."
"You're going out like that, buddy?" I think I muttered to myself as I shook my head. Not a choice I'd personally make, but to each their own, I guess.
Maybe as a recruiter, you're thinking, "That's nothing. This kind of stuff happens all.the.time! Par for the course." And I'm sure you have plenty more stories that'd knock my socks off. But they're still head scratchers to me since I'm not in the trenches hiring, in volume, day in and day out.
I suppose this is the type of stuff that happens, though, when unemployment is so low and it's a candidate's market. I recently heard that unemployment is at its lowest point in nearly 50 years. And hiring is on the rise—55 percent of companies say they're planning to hire in 2019, according to Challenger Gray & Christmas, Inc., a global outplacement and executive coaching firm.
"Unemployment is so low, it's very challenging to get good candidates interested." – Survey Respondent, Global Recruitment Insights and Data
These things got me thinking.
Companies are continuing to send recruiters new jobs to fill, yet skilled talent is in tight supply thanks to historically low unemployment rates. And because unemployment is so low and there's so much work available, people are ditching their jobs—by text message, 20 minutes before a shift (still shaking my head)—or simply not bothering to show up at all. This is happening so often that the Fed actually talked about the phenomenon of "ghosting" in its recent Beige Book.
All of this leads me to believe that recruiters must be finding themselves in a position where they have to be exceptionally creative when it comes to attracting and engaging really good, solid candidates for their clients. So what are some creative ways they can go about building relationships with candidates? Especially during a time when skilled talent is scarce and some employers seem reluctant to keep pace with rising wages and loosen the purse strings a bit?
7 Strategies Recruiters Can Use To Build Better Relationships With Candidates
Most recruiters I've talked with say finding the right people really boils down to building relationships with candidates. And building real, authentic relationships requires work. It starts before you even have a potential job to fill or before a candidate starts to look for a new opportunity. Real relationships have to stem from a sense of care.
Think about your most recent efforts to recruit candidates.
Have you reached out to them and asked if they'd be open to having a conversation with you about what kinds of opportunities they might be interested in, what they might be looking for in their next opportunity, and how you might be a resource for them when the time is right to make a move? Or did you simply mass message a job description to a handful of candidates who have similar keywords on their resumes or LinkedIn profiles?
One approach screams personalized effort, the other screams spam.
I know the approach has to be tailored to the type of roles you're trying to fill and with some candidate searches you can devote more effort than others. But anything that comes off as spammy is never good.
If you're struggling with how to build better relationships with candidates, here are seven strategies to consider:

I recently read an article about how low unemployment is leading employers to change their hiring strategies. SEEK Careers/Staffing in Eau Claire, WI says, "opening up communication with community organizations is a great start to finding employees."

"There are a lot of community partners in the area," says Stephanie May, Branch Team Leader at SEEK Careers/Staffing. "Workforce Resource, The Job Center, some of the shelters in food pantries, to help them funnel people to us and we share people with them as well."
Establishing partnerships with community organizations are a great way to meet potential candidates and start developing relationships with them.
Depending on the type of jobs you're looking to fill, think about what kinds of organizations in your community would attract the ideal candidate and start working with them. You can think creatively and expand beyond your local area, too. There are national and global organizations that may have an online presence you can tap into, as well, if there isn't a local chapter with a physical presence.

It goes without saying that people who feel appreciated will do more. Extend that notion to staffing and you'll see that people who feel recruiters care about them are more likely to actually respond to your messages.
Take a look at what you're doing as part of your recruiting process and consider how you're making candidates feel. Are you building their trust or are you killing your credibility?
I'm sure you get messages from recruiters all the time, much like I do. Some are very good, but some aren't even remotely relevant to my skills and experience. A quick look at my LinkedIn profile would make that clear, though too often it's evident the person reaching out to me hasn't bothered to peruse it.
For some recruiters, it's a numbers game and I get that. But to me, I'm not willing to put my trust in a recruiter who simply treats me like a number. My career and my livelihood are worth a lot more than that. Sorry, not sorry.
Getting creative and making candidates feel special doesn't have to be complicated, though.
"I make my candidates feel special by sending them birthday wishes and work anniversary messages," says Dawn Bahan of Joseph Chris Partners Executive Search.
Matt Brosseau of Instant Alliance adds, "Building a relationship, building trust, and remembering your candidate's motivators goes a long way. I also try to do little things: packages when they start, little notes and gifts for their birthdays, holiday notes, etc."
These are simple things you can often automate with the help of your applicant tracking system (ATS) and they go a long way in making candidates feel like you care about them and their career.

Since there are so many more jobs available now than there are qualified people to fill them, more and more people are passive candidates—meaning they're not actually unemployed or seeking out new jobs, though they may be open to considering new opportunities.
Building relationships with candidates, especially passive candidates, means it's time to talk about opportunities, not jobs.
With passive candidates, consider different ways you can get them thinking about a new opportunity. Highlight how they'll have a chance to make an impact in a new role or cover the opportunities for recognition and advancement that may exist. Taking this approach can help passive candidates start to envision what a change might look like and how they might benefit.
"Working within a candidate's market is often challenging for finding and sourcing quality talent," says Gary Fiore, a recruiter with ACG Resources. "While it's easy to recruit on base salary (since every employee would like to earn more money), it's imperative to find out what's missing in their current role. What is an important aspect that their current position/employer cannot provide that would be made available by your client? By taking this approach, it gives the recruiter more ability to successfully close out a position."

If you're trying to find the very best candidates for your clients, take a look at what similar businesses are doing if they also hire for the same types of jobs and look for the same qualified workers.
Did one of your client's competitors recently announce a round of layoffs? Did they receive a bunch of bad press? Do they have poor ratings and reviews on Glassdoor? Are they known for offering low pay, tolerating bad bosses, being inflexible with schedules, or having a toxic culture?
All of these things could be potential pain points for employees who may be open to considering new opportunities if you reach out to them.
Consider how you can get to know a potential candidate, understand what their goals are and what they're looking for, what may be missing in their current job, and then highlight how your client is different or how they can help the candidate meet their personal goals.

Maybe your client is the one with the bad rep, and their employees are leaving left and right for other opportunities. Sure, that might mean you have more jobs to backfill but it's going to be an uphill battle if your client's reputation is toast.
In this instance, there are lots of things your client will have to fix themselves, but consider how you might be able to work with them on something like their employer branding efforts to help them improve their employer of choice status.
Have you previously placed candidates who are happy with the company? Ask them to fill out Glassdoor reviews or to share their experience in a short testimonial video. Gone are the days where videos have to be professionally produced. You can record a quick interview with them over FaceTime or Skype using your phone or computer.
Is the company known for low pay or benefits? Counsel them on what their competitors are offering as a means to attract top talent to their companies. According to the Associated Press, more and more companies are transforming their cultures and offering better benefits to compete for workers, and they're promoting these things during the hiring process. What are some things your clients could do on this front to be more competitive in the eyes of candidates?
Maybe your client has made significant strides over a period of time and improved whatever wasn't working and causing employees to leave. Collaborate with them to seek out local and national Best Place to Work awards, which will help them get some positive buzz around their brand that'll be attractive to high-quality workers.
By helping your clients improve their employer of choice status, you'll have positive highlights about the company and resources you can share with potential candidates who may ask about past blemishes on the company's reputation when you reach out to them.  

Referrals are the bread and butter of the staffing industry. When you find a candidate who a co-worker can personally vouch for, it makes life so much easier.
Bolder Staffing takes the approach of marketing through relationships. Jackie Osborn, Bolder's CEO, says recruiters themselves can help with marketing efforts at any staffing firm. She implemented an individual incentive for staff members and says they got very creative in their attempts to find people to fill orders.
"They [recruiters] get on their private Facebook and put out a need through their private network," she says. "They all have friends who have friends or relatives they can send to us to get a job."

Even that approach comes down to relationships, Osborn says.
"You've got to work with many candidates before you find the right one or two who are applicable to your orders," she says. "We're always reaching out."

Despite your best efforts, sometimes it seems like the well is running dry and it feels nearly impossible to find more candidates. Are you sure you've really exhausted all your options, though? Expanding your search criteria and building relationships with candidates who may be part of an underutilized talent pool is a great way to find people who could potentially be a strong match for the jobs you're trying to fill.
Underutilized talent pools are made up of people who may not match the specific criteria of a particular job, but who may be a great fit for your client's job openings with some simple modifications.
Some underutilized talent pools you can consider include: people either can't or don't want to work a traditional Monday through Friday 9 a.m. – 5 p.m. job but who could work a part-time or flexible schedule; people who have disabilities but who could be successful with a reasonable accommodation; people who are returning to the civilian workforce after active military duty and could be successful with job training; and people who are military spouses who can't commit to being in one location for a long period of time but who could work remotely.  
Build Authentic Relationships for a Better Tomorrow
Low unemployment rates are here to stay for the foreseeable future and the talent shortage doesn't seem to be getting better any time soon. In fact, 55 percent of global staffing leaders recently surveyed say talent shortages are worse now than they were five years ago.  To remain competitive and to continue meeting client needs, recruiters have to get creative and think outside of the box when it comes to finding and engaging qualified candidates. Look at the recruiting processes you have in place and the technology you have to enable and automate them, and then consider where you can make modifications that will allow you to build better, more authentic relationships with candidates.
Want to learn what global staffing pros think about low unemployment rates, candidate engagement, and more? On the Global Recruitment Insights and Data (GRID) site, you'll find key findings and spotlights on top trends shaping the industry, plus free downloadable resources, like social shareables and powerpoint slides.
Subscribe to the Staffing Blog
Subscribe for trends, tips, and insights delivered straight to your inbox.