Meet the Moment in 2022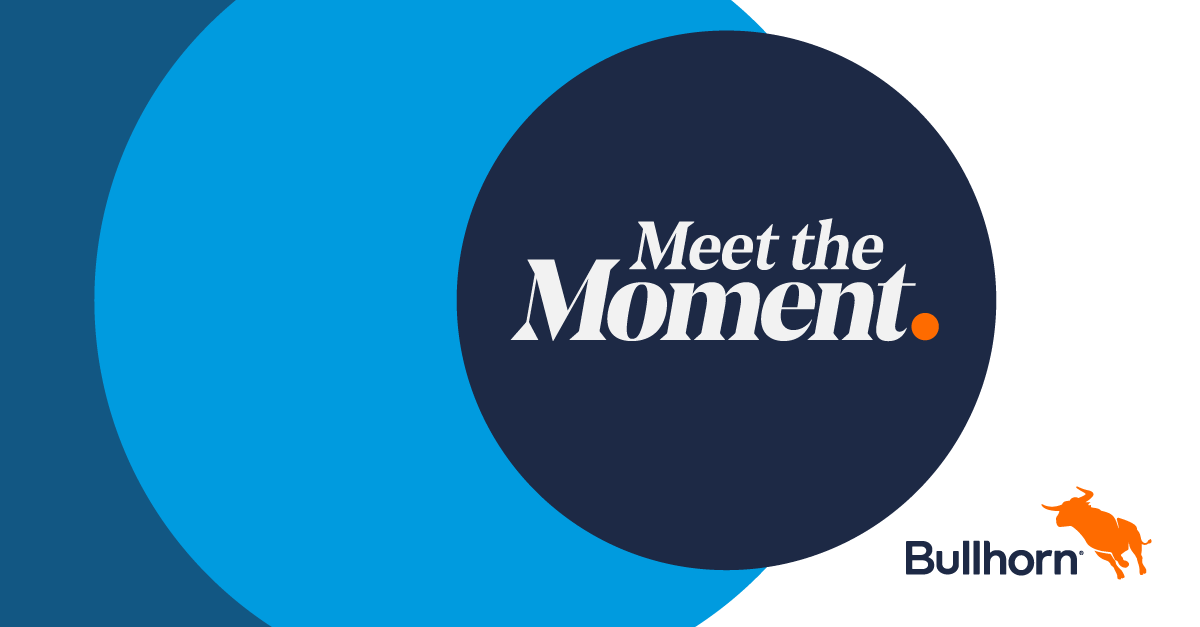 Staffing firms face a tremendous opportunity today to grow their business as the demand for talent reaches new highs. To take advantage of this opportunity, firms must navigate through the obstacles of a historic talent shortage, evolving candidate expectations, and fierce competition, all of which have raised the stakes of providing an incredible experience for your team, your talent, and your clients.
Candidates today expect to be engaged across multiple channels and want the right message at the right time, and with automation and the right processes in place, recruiters can deliver the level of experience that today's talent expects.
By giving your teams the digital leverage to supercharge their efforts, you enable them to create a better talent experience, and ultimately, exceed your clients' expectations.
The Battle for Talent
The labor market is experiencing a shortage, and trends including the 'great resignation' on the back of the global pandemic have created the perfect talent storm. In fact, for 2022, talent attraction has been identified as the top challenge for staffing firms in our GRID report. 
Increasing Expectations from the Modern Worker 
Compounding this challenge, the modern worker has increased their expectations around digital engagement. As digital natives, they want the flexibility to interact on their terms, and they expect a high-touch/high-tech experience in everything they do.
The expectations of staffing firms have also shifted. Over 90% of talent surveyed in our annual GRID survey wished that the process of finding jobs was easier. Over 50% had given up on a job as the process took too long, and 93% of freelance workers indicated the experience of working with online platforms was easier. 
The Rise of Online Platforms
Fiverr, UpWork, and other digital staffing platforms are changing the game. While we know talent wants to work with recruiters, these organizations have paved the way for what a digital talent experience can look like, and their lower cost to serve shows this is a model that will challenge the staffing sector.
The good news is that talent wants to work with agencies. 3 out of 5 freelance workers say they prefer working with recruiters over platforms. 
The Opportunity For Staffing Firms
There is an incredible opportunity for staffing firms right now, but only for businesses equipped to take advantage. According to SIA's US Staffing Industry Forecast report, US staffing revenue grew 16% in 2021 to a record-high total of $157.4 billion. Job openings in the US reached record highs last year and the industry is poised to grow even more in 2022.
If you're not taking advantage of the opportunities available, your competitors are. The demand for talent and the evolving demands from talent have provided an incredible opportunity for firms to fundamentally change the way they deliver this high-touch and high-tech experience. The businesses that embrace digital transformation and adapt their strategies to the current market dynamics are growing – and fast. 
It's Time to Meet the Moment. 
With numerous pressures facing candidates and potentially discouraging them from labor force participation, a desire for stricter brand alignment and flexible staffing models, and a new set of expectations around information access, there has never been a more difficult time to serve three disparate audiences: your team, your talent, and your client. How do you address the needs of all of them?
Bullhorn is here to help agencies rise to meet this moment. We give our staffing industry customers an experience-centered, automation-powered Digital Staffing Platform — a platform for growth, innovation, empowerment, and, ultimately, a pathway to transformative change.
Magnify strengths

by streamlining operations.

Automate manual tasks

so your recruiters can reinvest in relationships.

Engage with talent

on their terms and throughout their journey.
The digital transformation journey for staffing agencies is dynamic and complex. Shifting labor trends and desires, coupled with threats of disintermediation from new competitors, have forced agencies to accelerate their adoption of digital technologies and have pushed forward-looking early adopters of process automation to the forefront. 
It's not too late to be early—partner with Bullhorn to build your roadmap to transform your business and become a modern agency.
Bullhorn helps our agency customers deliver better client service through a digitized infrastructure, improve efficiency and scale by unlocking human potential, and transform the way you generate value for your stakeholders. 
Digitize to deliver better customer service, reduce mistakes, and redeploy talent. Create a single source of truth and digitize your workflows from start to finish. Future-proof your business against threats and uncertainties. 
Automate to reduce manual activity and outrun the competition. Scale through the power of automation and AI to reduce manual processes and improve efficiency. Automate low-value tasks to unlock the true power and potential of your teams. Energize the work they do while saving time and money for your firm and scaling your business without adding headcount. 
Empower your candidates to engage in self-service. Provide an incredible candidate experience by harnessing the power of automation and multi-channel engagement. Give candidates control of their work-life with a self-service mobile experience that keeps them engaged and invested. Put the future in their hands.
Click here to see how your business can meet the moment in 2022 and beyond.

Subscribe to the Staffing Blog
Subscribe for trends, tips, and insights delivered straight to your inbox.