Get More from Your VMS Staffing Business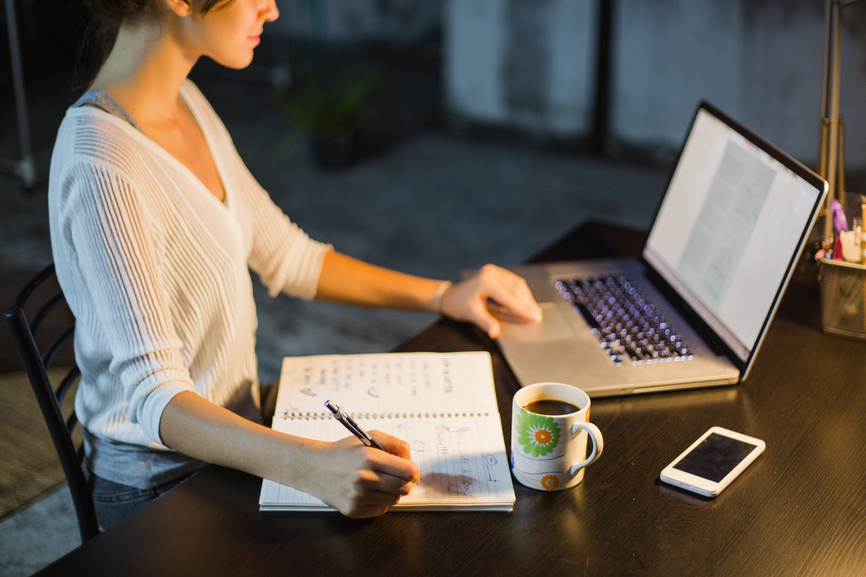 Vendor management system: Recruiters often roll their eyes when they realize they have to work through one. Sure, VMS staffing can be a great source of revenue for firms, but using one can be difficult and result in significant frustration.
There are several reasons staffing firms don't like working with a VMS. For one, the term itself puts them on the defensive. Staffing firms would rather be seen as partners in providing qualified candidates to their clients, rather than "just" another vendor. They don't like it when other organizations try to manage their own processes.
Moreover, the VMS can often feel like a difficult gate to get through; it's set up for the client's convenience, not necessarily the staffing firm's, and recruiters may feel like they spend a lot of time doing repetitive tasks just to get the VMS to work.
However, behind the challenges, there is value in working in a VMS — staffing firms just need to know how to find it. VMS isn't going to go away — it's a valuable tool that can provide just as much value to staffing firms as it does to the clients they serve. Here's how to get the most out of a VMS when you're working with a client.
Focus on Your Role, Not the VMS
According to a new survey by Bullhorn and Inavero, about 30 percent of staffing firms' revenue is generated through a VMS. It has become a significant channel for revenue. On the other hand, the direct cost related to generating that revenue is higher than in other parts of the business. This probably lines up with what you're experiencing yourself: VMS is a strong driver of revenue, but loses its appeal when you consider how much work it is to actually use one.
To improve your relationship with VMS, consider two goals:
 Generate more revenue through a VMS
 Lower the cost of using it
As much as possible, staffing firms must focus on the factors they can control: internal processes and procedures. Survey respondents said a whopping 50 percent of their time is spent on non-revenue generating activity, such as formatting resumes for submission in a VMS. That number must be much smaller before peak efficiency is reached when using a VMS.
2 Solutions for VMS Staffing: Automation and Analysis
Tech tools help move you a fair amount of the way toward getting the most out of VMS. Streamlining your internal processes through automation is a great way to boost efficiency — and there's a lot of room to do it. According to the survey, almost 60 percent of staffing firms say they operate completely manually when screening, formatting, and submitting candidates. That suggests there are a lot of efficiencies to be gained.
The survey also found that when staffing firms do use automation, the benefits are dramatic. Staffing firms that use automation say they have up to 49 percent faster candidate submission times, up to 55 percent more interviews in an average month, and up to 33 percent higher fill rates. In addition, the more they use automation, the more satisfied they are with the VMS itself.
But automation will only take you so far. Companies that automate without collecting and analyzing data during the process are leaving even more gains on the table. Implementing automation with a VMS must be a part of a bigger initiative to establish a data-driven process on your end. Too many staffing firms adopt automation without analytics, and their efficiency gains are incomplete.
Twenty-five percent of survey respondents said they don't measure the number of job requisitions each month. An even bigger share of staffing firms don't measure average gross margins for VMS placements (50 percent) and administrative time for manually submitting candidates (87 percent). Not using metrics when automating is like driving without a speedometer. Given these numbers, you might surmise that at least a quarter of your competitors are operating this way — they may have decided that the cost of analytics is too high, or that they can get by without it — and that means you have opportunities to pick up efficiencies from them along the way. But if you count yourself among those not using metrics, you have to understand that's not a long-term strategy that will build your business.
It's possible you'll find ways to innovate your own processes. You don't have to reinvent the wheel, but if you start measuring your processes you'll identify efficiencies that will make you more successful. Staffing firms need to be forward-looking and be ready to experiment with the ways they work internally. Testing different setups with different technologies and people processes will help you identify the best way to get things done, rather than relying on opinion.
The switch to analytics will take an investment of time, money, and effort to get it up and running, but the gains that are available across your organization, especially when using a VMS, are worth it. As you look for ways to get the most out of using a VMS, be sure to adopt data analytics as a part of your automation effort.
What's Next for VMS Staffing?
With all of the advances going on in technology, it's a given that VMS will change, along with the automation and data analysis tools staffing firms use alongside VMS. VMS will continue to evolve where it's always worked best — looking for extra margins from its customers. Some hiring organizations are finding VMS easier and minimizing the role of managed service providers, so VMS isn't going away anytime soon. With that in mind, expect that it's the staffing firms that will need to continue to adapt.
In addition to automating and analyzing data, staffing firms can learn to better get along with VMS in a couple of ways:
Understand its role and importance to hiring organizations. Yes, VMS may get in the way of working closely with the hiring company. But they're sticking with it, and so it's up to you to evolve. Resenting VMS won't help.
Take a look at your own operations. The way your recruiters work now may not be the most efficient or useful for growth. Adopt a more adaptable mindset about your processes and procedures within the organization and instill a culture of continuous improvement to make sure your staffing firm is running at peak efficiency.
Be ready for updates. Changes in technology are going to come more quickly than ever, and chances are you might be caught off-guard by a new VMS before you're ready. Read up as much as possible about advances in VMS tech so you know what might be coming.
The hiring organization's relationship with VMS will likely continue to expand. Staffing agencies need to look at their own operations to determine the best ways to get the most out of working through clients' VMS. Through strategic automation based on data-driven analysis, staffing firms can boost their efficiencies on their own end to make working through clients' VMS easier and more fruitful.
Learn more about getting the most out of your VMS business model with this in-depth look at how staffing firms interact with VMS.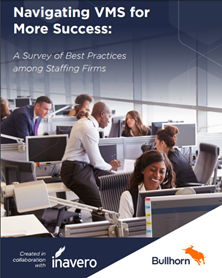 Subscribe to the Staffing Blog
Subscribe for trends, tips, and insights delivered straight to your inbox.