Staffing Tech 101: Recruiting Automation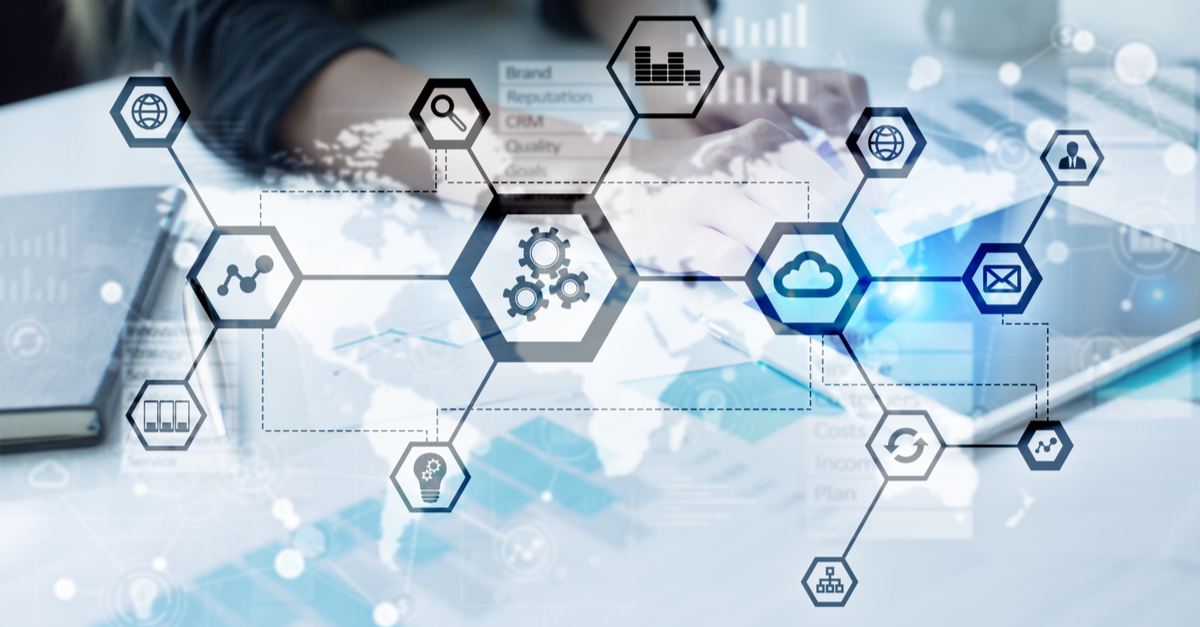 Time is your most precious resource. But, manual tasks such as sending emails, cleaning up data, and tracking communication touchpoints can spread your resources thin. How can you reduce time-consuming tasks while still growing your business? Recruiting automation can help.
Recruiting automation allows your team to focus on relationships and it helps key stakeholders better understand overall business KPIs by automating key processes throughout your recruitment workflow.
Here's everything you need to know about evaluating and implementing recruiting automation.
What Is Recruiting Automation?
Recruiting automation enables you to streamline repetitive workflows, processes, and communication throughout the entire recruiting cycle to ultimately improve bottom-line and top-line growth.
With recruiting automation, your team can:
Reduce busywork: Automate repetitive, often-forgotten tasks and ensure the right processes happen at the right time.

Improve data accuracy: Identify inaccurate or incomplete records and automate various cleanup processes.

Engage your audiences: Create high-touch experiences with candidates, clients, and contractors throughout the entire recruiting process.
Types of Recruiting Automation
Recruiting automation can assist your team in two distinct ways: via an automation platform or through products in your tech stack that automate key processes.
Platform
Platforms provide core functionality and provide an integration point for other applications. They 'talk' with complementary solutions and are foundational to a staffing firm's technology stack. They also allow flexibility for staffing firms with different priorities or pain points.
Products
Products integrate with platforms to help mutual customers solve their business problems. Products have a specialized focus that can limit their scopes, such as VMS or onboarding automation, but they are valuable stand-alone or connected with a platform.
Learn more in our Automation Buyer's Guide
Who Benefits From Recruiting Automation?
Your entire business will benefit from recruiting automation, but a few key roles within the team will notice measurable gains in productivity.
Recruiters & Salespeople
Improved productivity, less busywork, more effective outreach to candidates or clients
Message automation:

Send a welcome email to new applicants, a text message on a contractor's first day, an interview email reminder, or anything else you can think of. Automate touchpoints throughout the recruiting process.

Process automation:

Update records, add notes, create tasks, and notify record owners of key changes – all on autopilot. Improve productivity and ensure important tasks don't slip through the cracks.

Intelligent job matching:

With the aid of machine learning, match candidates with job openings from your ATS for use in any outbound communication or automation.

Consistent engagement:

Candidates, clients, contractors, prospects, and internal audiences all benefit from consistent engagement at relevant times. No missed opportunities and no forgotten text or emails to new hires.
Operations
Enforce best practices at scale across an organization
Intelligent owner assignment: Automatically assign records to the applicable recruiters and salespeople so each team can understand who they're working with.
Data cleanup: Declutter your ATS by finding outdated records, people with no contact information, or records without activity and speed up searches in your system.
Marketing
Better data quality and a consistent brand experience
Branded communications:

Every email, text, and outbound message is on-brand and consistent throughout the entire organization. This leads to a more cohesive experience for candidates and clients.

Webpage tracking:

Track website activity from candidates or sales contacts and trigger automated actions. When a top candidate views a job, automatically send an email. If a sales lead downloads a whitepaper, set a task to call them right away.
---
To learn more about how recruiting automation can help you increase productivity, improve redeployment rates, and fill jobs faster, check out our Automation Buyer's Guide.

Subscribe to the Staffing Blog
Subscribe for trends, tips, and insights delivered straight to your inbox.