Upskilling and Investing in People: Top Takeaways from Staffing World 2018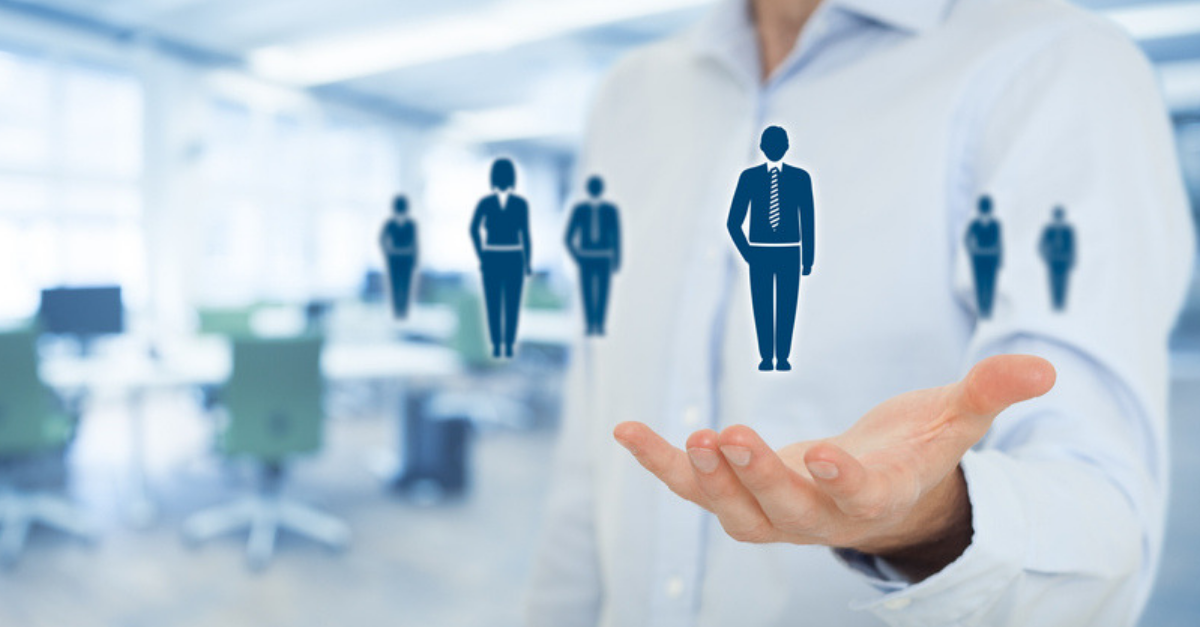 Leadership, upskilling, and AI, oh my! These were just a few of the many buzzed-about topics at Staffing World 2018. In fact, there were so many meaningful discussions and insights on the issues and ideas driving the staffing and recruiting industry, it would be impossible to capture them all. Here are some of the top highlights and most notable trends from this year's event.
Retaining high-quality staff has never been more difficult
The impacts of the talent shortage are well-documented, but what about the shortage of talent on your own staff? In his session, Industry Trends Driving Staffing Company Growth in 2018 and Beyond, Inavero CEO Eric Gregg cited internal staff retention as one of the most important factors for success for staffing firms.
Many of the facts seem grim: staffing firm employee satisfaction is on a downward slide, and unsatisfied employees have the opportunity and agency to seek employment elsewhere. So how can you reverse the trend?
Gregg shared a few practices driving positive results for staffing firms. Employees who received more benefits were more likely to recommend a firm than their peers— but the specific needs and expectations for those benefits varied greatly by generation.
Recruiters and other staffing employees also reported being overworked. As work hours increased, satisfaction decreased. Leadership reported working 50 hours a week; field employees reported working 46 hours a week on average.
Should you invest in tech or people? Why not both?
Technology is transforming the industry and skilled people — both candidates and internal employees — have never been harder to find. So are you best off investing in people or technology?
The question was posed to Dan Turner of Kelly Services in the panel session, Sourcing as a Recruiting Strategy. But the answer may not be a simple A or B choice. "At Kelly, we invest equally in both," he told the audience. Firms will need to be innovative in their approaches to both people and technology.
This was consistent with Inavero's findings surveying staffing leaders. Seventy-one percent of leaders agree that the staffing industry will be transformed by technology and automation, but only one in five leaders believe that not having the right technology in place is one of the largest threats to their firm. Successful firms will use technology to bolster a strong foundation, not replace one.
Turner's panel, which focused on tips and discussion about candidate sourcing, shared insights that leverage technology and the power of people. Turne's recipe for success is properly training employees and then empowering them with the right tools. They train new hires for three weeks to ensure that they have the skills they need to be successful. He also noted that AI could become a very powerful tool for candidate sourcing.
Close the skills gap through upskilling and retraining
The talent shortage and the skills gap have plagued staffing firms — and all employers — for some time now. The silver lining? Staffing firms and employers are finding innovative solutions that put workers in jobs and help the community in the process. The panel of experts on Growth and Talent: The Training, Retraining, and Upskilling of the American Workforce shared some of their success stories.
Cari Dominguez of ManpowerGroup shared one of their recent initiatives designed to tackle the skills gap and make a positive impact on the community. They transition skilled veterans into civilian life by helping them apply their military skills to in-demand, highly specialized roles in digital manufacturing through a 12-week program. The second round of participants will graduate this December.
Ron Marlow of the National Urban League, a historic civil rights organization dedicated to the socio-economic empowerment of underserved urban communities, described the NUL's efforts to upskill and train members of urban communities.
"Staffing agencies have held a very tenuous connection to the public workforce system in that they have not always been seen as a viable vehicle to get people from unemployment to employment even though that's what we do every day," Marlow said.
Tyra Tutor of Adecco Group NA and Ken Madden of  Madden Industrial Craftsmen, Inc. detailed their work with apprenticeships. "A few years ago, we put our stake in the ground that we wanted to work on apprenticeships," she told the Staffing World audience. Madden discussed the Madden Apprenticeship Program, which allows manufacturers of all sizes to use apprentices. These programs are so valuable to employers, he explained, because they produce highly skilled employees, without any training start-up cost. "Apprenticeships will help close the skills gap."
---
Want to read more about Staffing World 2018? Learn about Bullhorn's 2018 ASA Care Award. And stay tuned for more in-depth topic recaps.
Want more insights into important staffing trends? Read the 2018 Staffing & Recruiting Trends Report and learn more about the challenges and opportunities facing your firm in the years ahead.
Subscribe to the Staffing Blog
Subscribe for trends, tips, and insights delivered straight to your inbox.