STEM the Tide: Why the U.S. Has a STEM Shortage and How to Fix It – Part 2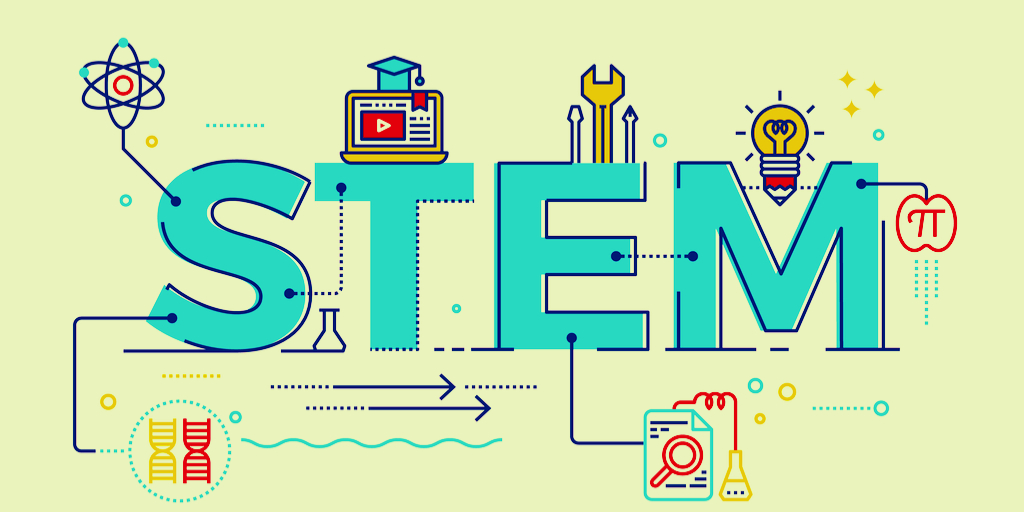 Are you finding it difficult to find the right candidates to fill Science, Technology, Engineering, Mathematics (STEM) related positions? You're most certainly not alone. According to the National Association of Manufacturing and Deloitte, 80 percent of manufacturers report a moderate or serious shortage of qualified applicants for skilled and highly skilled production positions. With the shortage in STEM talent reaching historic levels, it's essential to have a blueprint for success to ensure your firm can source and place candidates in highly skilled roles.
In part 1, we discussed the many challenges, both foreign and domestic, that largely contribute to the STEM talent shortage. Until these structural challenges that are driving the shortage are addressed, here are a few strategies recruiters can put into practice in the here and now:
Click the image to tweet it.
Widen the talent pool
One approach that many firms are already taking is to actively identify underrepresented groups as a source for new talent. Bill Peppler, COO at Kavaliro, believes recruiters should start by going directly into those markets: "Don't just post the job. Go to events in your local area and actively engage with individuals who are underrepresented in organizations."
Below are just some of the many underrepresented demographics with STEM potential that often go overlooked:  
veterans

women returning to work

workers with disabilities

part-time workers

immigrants
All of these groups of workers can contribute not only to filling the shortage of STEM talent, but also contribute to creating a more diverse, representative, and subsequently profitable workforce.
"The days are over when you could post a job and wait for a response," said James Vallone, Vice President, Staffing Solutions, Motion Recruitment Partners from The Talent Shortage: How Staffing Firms Can Prepare and Respond. "You have to be disciplined about casting a wide enough net to capture the right talent."
Click the image to tweet it.
Partnering with higher educational institutions can also widen talent pools and create meaningful relationships between students and potential employers. Partnerships constructed on improving the curriculum so students are work-ready upon graduation and mentorships for select students progressing through their education are great ways to foster strong relationships with higher educational institutions, in addition to strategically combating the STEM talent shortage.
Develop socially and digitally savvy habits
Recruiters already know they can engage with new candidates via social media and digital communications. But in order to stand out, recruiters need to continue to innovate their digital strategies. Text messaging is now the fasting-growing communication channel, especially amongst Millennial and Generation Z candidates, according to a  2018 North American Staffing and Recruiting Trends Report. Make sure to leverage Facebook, LinkedIn, Twitter, Instagram, and text messaging to connect with these audiences where they live during the recruiting process.
Click the image to tweet it.
Take the old and make it new
Another strategy for mitigating the talent crisis is to unlock the potential of existing sources. No talent pool is more overlooked than candidates already in an ATS. Qualified candidates who reached the last round of the interview process make great candidates for future positions if recruiters give constructive feedback on areas of improvement. Allowing candidates to hone their skills before being reconsidered by the same company is crucial to building a renewable talent pipeline. Many previous candidates are great cultural fits can be taught on-the-job skills. While people skills are difficult to learn, technical skills can be taught.
Leverage reskilling programs
Internal sourcing is another option that is not only cost-effective, as external sourcing can be an expensive challenge, but is also proven to be more successful than outside hiring. A Wharton study found that not only do external hires score lower on performance reviews than internal hires in the same job, but external hires were also 61 percent more likely to be fired from their new jobs than internal hires. Internal candidates also offer less risk as they are already good culture fits and bring with them extensive training and familiarity with the role.
"Borrowing from the model that baseball provides, called player development, our approach involves not bringing in a free agent from outside the team, but closely working with our internal talent to provide leadership development and management training that prepares them for a successful career at Signature, not just a job," said Mark Nussbaum, COO, Signature Consultants in an interview with the Recruitment Innovation Exchange. "Thinking of talent development as a long-term proposition that steadily adds to abilities and skills allows us to invest in developing our team from college to, someday, running the enterprise."
Reskilling programs also allow for internal candidates to take the next logical step in their careers, and these programs don't have to be exclusive to specific industry verticals. In April 2018, Adecco purchased the digital retraining firm General Assembly, which has been "empowering people to pursue the careers they love" since 2011. General Assembly has 20 locations around the world where it offers courses ranging from digital marketing to machine learning, and everything in between.
View technology as an enabler, not a replacement
The notion that automation and artificial intelligence (AI) are taking workers' jobs is a ubiquitous fallacy. Truthfully, they're creating more job opportunities than they're eliminating. Therefore, staffing and recruiting firms must embrace technology rather than fear it. It's crucial that employers offer programs to retrain their talent to equip them with the necessary skills to meet the new reality of an automated world. Instead of viewing automation and AI as competition vying for jobs, workers must learn to coexist with these technological advancements and view them as assets that will aid in day-to-day productivity by eliminating time-consuming, otherwise manual tasks.
While completely eliminating the STEM talent shortage will take a number of years, you can make the best of a challenging situation by exploring untapped talent pools, leverage reskilling programs, and coexist with new technologies.
---
Want more insights from staffing experts, leaders, and innovators? Staffing Speaks Out is a hub devoted to conversations with the best and brightest in the staffing and recruitment industry.
Subscribe to the Staffing Blog
Subscribe for trends, tips, and insights delivered straight to your inbox.