How Staffing Firms Can Tackle Top Compliance Considerations in the Wake of COVID-19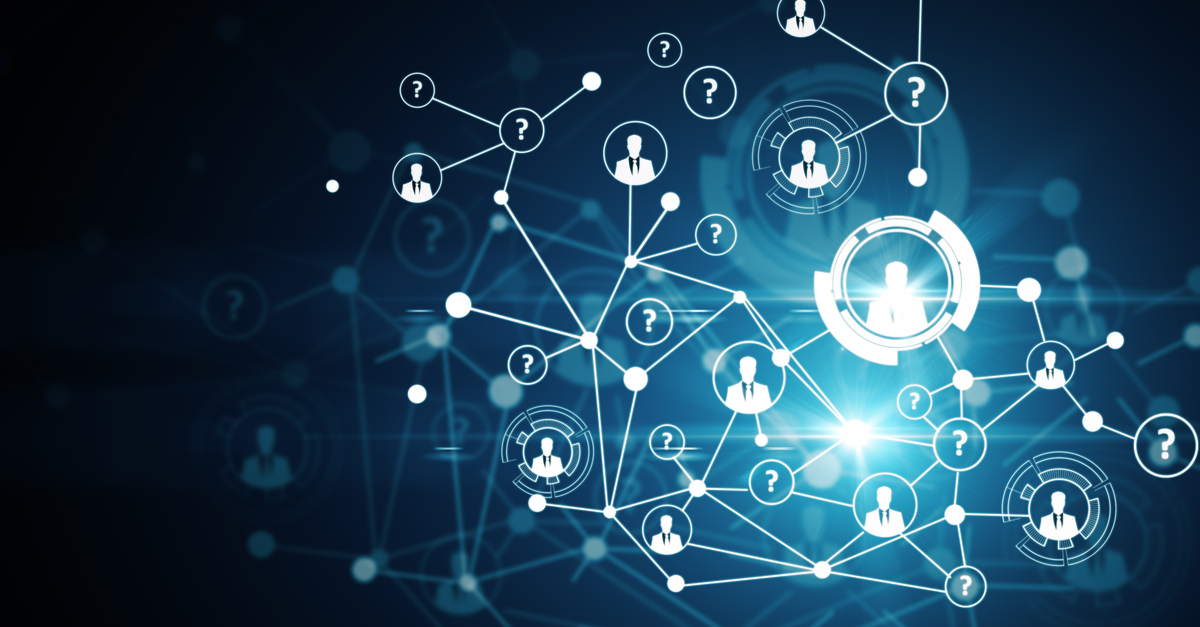 All 50 states have begun easing stay-at-home orders and reopening businesses stuck in limbo for more than two months due to the COVID-19 pandemic. Are you ready? McKinsey & Company notes, "As businesses step into the post-coronavirus future, they need to find a balance between what worked before and what needs to happen to succeed in the next normal."
Staffing firms have already had to re-imagine hiring processes to meet the increased demand for essential workers. Now, as business resumes on a larger scale, staffing firms need to address new compliance concerns directly related to COVID-19. 
Managing Background Checks 
Stay-at-home orders may be lifting, but staffing firms still face some challenges when it comes to conducting background checks. 
Some courthouses closed or offered limited access when the COVID-19 shutdown began, which may make it harder to conduct

criminal background checks

in those areas

. As they reopen — which may vary from state to state — verifying a new hire's background could still take longer due to increased demand. 

The work-from-home model has proven exceptionally effective for some businesses, but it did slow down some

employer verifications

. Moving forward, some companies may keep their work-from-home plans in place for many employees as they reopen to better manage the risk of exposure to COVID-19. 

Verifying a candidates' educational background may remain challenging as well. With many universities on the fence about re-opening campuses this fall, they may modify working arrangements for administrative staff, which could lead to longer response times when inquiring about a former student. 
In order to keep the hiring process moving along, it's important that any candidate-related communications make it clear that a job offer is contingent on reopening and completing the background check when circumstances allow. 
Meeting New COVID-19 Compliance Requirements
As businesses reopen, it's critical to consider evolving guidance from both federal and state agencies addressing the ongoing COVID-19 risk. Staffing firms should consider four key areas. 
Follow state and local executive orders. The first places to look for guidance on reopening are the state and local laws issued by the government. While all states are at some stage of reopening, specific cities or regions within a state may be subject to different guidelines based on the number of active COVID-19 cases. Maintaining a close eye on developments in hiring laws and practices can help keep staffing firms on the right side of executive orders mandating social distancing, travel restrictions, or employee health screenings.

Follow

CDC guidance

for flattening the COVID-19 curve. This includes cleaning and disinfecting a host of frequently touched surfaces and objects – from doorknobs and light switches to computer keyboards and touchscreens. The CDC guidance also recommends continued behavioral safety practices like wearing masks, social distancing, and frequent handwashing. 

Develop an infectious disease preparedness and response plan in accordance with

OSHA guidelines

. Some industries have a head-start, having already put plans in place to keep essential workers on the job. Before reopening, companies must ensure they address risk factors related to COVID-19. These include, but are not limited to, implementing basic infection prevention measures, establishing policies for screening, identifying potentially infectious individuals, and clearly communicating health and safety best practices with employees.

Follow the EEOC guidance. Keep in mind that equal employment opportunity laws are still in force, despite COVID-19. However, the EEOC has published guidance to help employers navigate what steps they can take without violating anti-discrimination laws such as the Americans With Disabilities Act (ADA). 

EEOC guidance

says that laws like the ADA and Rehabilitation Act "… do not interfere with or prevent employers from following the guidelines and suggestions made by the CDC or state/local public health authorities about steps employers should take regarding COVID-19." For instance, COVID-19 testing by an FDA-approved lab may be required as a condition of returning to work, provided that the rights of disabled workers are taken into account. Companies may also require that employees have their temperatures taken before entering the workplace, and may ask employees to leave the workplace if they are exhibiting symptoms. However, employers may need to make reasonable accommodations for employees who are at a high risk of contracting the virus as a result of a health condition.  
Taking a comprehensive approach to compliance with COVID-19 mandates and guidance goes beyond fulfilling legal requirements. By establishing proactive plans as employees return to work, companies can prioritize the safety of their employees, earn the trust of their customers, and strengthen their brands' reputations. 
Please note that Sterling is not a law firm. The material available in this publication is for informational purposes only and nothing contained in it should be construed as legal advice. We encourage you to consult with your legal counsel to obtain a legal opinion specific to your needs. 
---
For more information about how Sterling can help your staffing firm or to schedule a complimentary consultation, contact Sterling.
About the Author:
Angela Preston, JD, CCEP, is Senior Vice President and Counsel for Corporate Ethics and Compliance for Sterling, a leading provider of background and identity services. At Sterling, she oversees the company's global compliance and ethics initiatives. Angela has broad industry experience including 28 years as a licensed attorney and 18 years as a leader and expert in the background screening industry. She has extensive expertise in consumer protection law including the Fair Credit Reporting Act, privacy law, EEO law, and regulatory compliance. She is certified by the Society of Corporate Compliance and Ethics as a Certified Compliance and Ethics Professional. Throughout her career, she has specialized in government affairs, compliance best practices, and policy initiatives.
Preston sits on the Board of Directors of the Professional Background Screening Association (PBSA), where she is Immediate Past Chair. Preston has represented the background screening profession and has testified in meetings with regulators and elected officials. Preston is a frequent speaker and educator to the industry and has been quoted by CNN, MSNBC, Bloomberg, SHRM, and the Daily Beast.

Subscribe to the Staffing Blog
Subscribe for trends, tips, and insights delivered straight to your inbox.