Using Technology to Shape the Candidate Experience: Insights from Michael Reichwald of Yorkson Legal | Staffing Speaks Out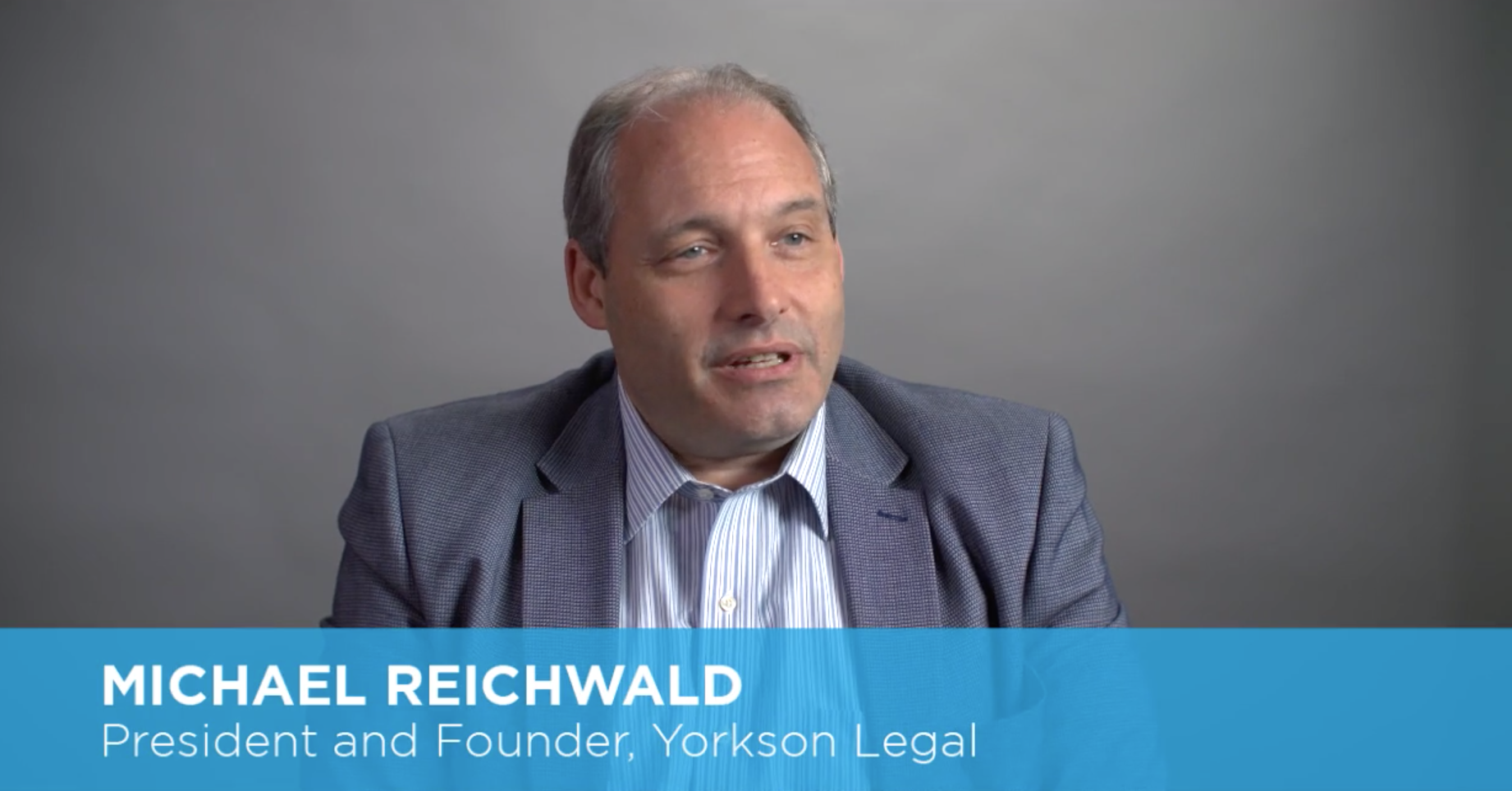 Modern staffing technology is essential if you want to run a successful firm, but it's also a critical tool that enables firms to provide an incredible experience for their candidates and clients. In the final part of our conversation with Michael Reichwald, President and Founder at Yorkson Legal, he shares how technology has transformed the way his firm interacts with candidates and clients. Find part two of this Staffing Speaks Out conversation series here.
Katie Tierney [KT]: How has technology shaped the way you run your staffing firm?
Michael Reichwald [MR]: We built Yorkson Legal from the ground up with Bullhorn. In our first year, we went to an ASA conference in Washington, D.C., and we discovered Bullhorn. I hadn't known very much about the staffing industry other than the six months I spent as a consultant and Bullhorn became our model for how to build a firm. We followed Bullhorn's workflow.
We started from scratch, doing everything in Bullhorn and everything we've added to Bullhorn has allowed us to stay paperless. We hardly order office supplies, we hardly use paper, and we're always open to anything new that comes out, whether it's Bullhorn Back Office or any other products—anything that comes out around the Bullhorn environment is something we need to look at. Sometimes our recruiters work at home, sometimes they work in the office. We've been built from the ground up using technology.
[KT]:  How has technology changed the way you interact with candidates and clients?
[MR]: We've discovered that we'll get at least two calls a week from a legal department at a corporation that will find us through a Google search. It's amazing to us. It used to be exclusively about having relationships or keeping the same clients—we wouldn't be getting new calls every week from Google. It can be a small firm, it can be a large firm. Every single day, we're now working with possibly new people who are calling in through Google. Candidates also.
We've also embraced technology as it pertains to the candidate experience. The candidate has the option to do everything digitally. Increasingly, the candidate finds us online, goes straight to our website, and applies for a job. The job then goes right into Bullhorn, the recruiter gets the email, and then immediately contacts the candidate through text or email or a phone call. And we're processing all that information immediately.
In some cases, we could probably rip out the phones and deal with everything on email and texting 100 percent of the time. No matter where we are in the world, whether any of us are traveling, we're able to be in touch with our systems and make placements as if we're smack in the middle of New York City.
[KT]: It's a candidate-driven market right now. What's your philosophy on engaging candidates?
[MR]: We really need to get to know our candidates because, quite often, we'll place them multiple times. When we find a good attorney who works well with a client, and we get a good review for them, we'll try and place them elsewhere, so we're certainly invested in engaging that pool of candidates.
Of course, like everyone else, we constantly have to find new places to find attorneys. We have to find new attorneys who are being admitted or who have decided to leave firms, find out why they're leaving and why they've decided to go into contract work. They may want to write a book or they may want to travel. They might want a different lifestyle or they could be older and near the end of their career, but they don't want to leave or they need to work. There are all types that come into Yorkson Legal's doors.
[KT]: What are some of the trickiest problems you face with clients or candidates?
[MR]: The trickiest problem is often the negotiating of a conversion. Very often in legal, a great candidate is asked to become a permanent employee. Sometimes clients have an agreement with us ahead of time and sometimes they don't. In those situations, we don't ever want to stop a candidate from getting a full-time job. We really are happy for them. Even though we know the revenue stream is stopping, we know it's the right thing. If this client who has been working with this attorney for six months wants to hire that person to become part of the firm, we want it to happen. So that sometimes presents us in an environment where we need to go back to the table and renegotiate, and we know what the value is there.
Providing a strong candidate and client experience is critical for staffing firms to succeed and stand out in the minds of their customers. Be sure to leverage technology to engage your candidates and clients. Discover more insights from Michael in the first two parts of this Staffing Speaks Out series. In part two, Michael shared his insights on starting your own staffing firm, and in part one, he talked about the intricacies of running a legal staffing firm.
---
Would you like to learn from staffing experts, leaders, and innovators? Staffing Speaks Out is a hub devoted to conversations with the best and brightest in the staffing and recruitment industry.
Subscribe to the Staffing Blog
Subscribe for trends, tips, and insights delivered straight to your inbox.