The Pros and Cons of Repeat Client Business for Staffing and Recruiting Agencies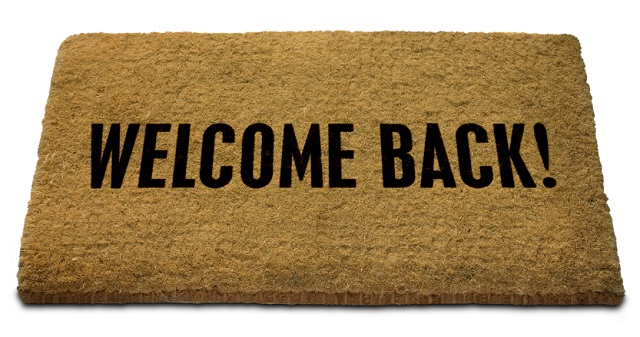 Repeat client business is the lifeblood of any staffing and recruiting agency. According to our 2015 North American Staffing and Recruiting Trends Report, 79 percent of agencies get 50 percent or more of their revenue from repeat client business. That's up 7 percentage points from 2014 and shows that the industry is performing well.
Clients who are happy with your services and willing to come back for more are a good thing, but there are some downsides to relying too much on repeat business. Consider these pros and cons so that you can understand the importance of striking a balance between continuing to engage repeat clients and bringing in new business.
Pros of Repeat Clients
They require less effort. One of the biggest advantages of repeat business is that clients you've worked with in the past take less time and effort to manage. "They're already pre-sold or favorably inclined to you based on prior experience," says Elene Cafasso, founder and president of executive coaching firm Enerpace. Repeat clients know your services, they know what they can expect, and they're happy with the pricing. It's taken a lot of work to get to this point, and now it's paying off.
They can serve as advocates. Happy long-term customers brag about the service they get, and can help spread the word about your offerings to other potential clients. "If they're willing to keep using you, they are more likely to be willing to give you referrals and testimonials," Cafasso says.
They can lead to other opportunities. According to Cafasso, as people continue to do business with those they like and respect, these relationships can lead to other opportunities to work together. Repeat customers may be more likely to bring special projects to you because they like working with you and know your capabilities.
Cons of Repeat Clients
Repeat does not equal loyal. While repeat business is important, customer service expert Shep Hyken says that you should work on taking your client relationships one step further, to the point of loyalty. "The benefits of loyalty are a little different than longevity," he says. Repeat customers aren't necessarily loyal – you may be getting repeat customers because you're cheaper or more convenient than your competitors. As soon as someone underbids you or is easier to contact than you are, your repeat customers could be gone.
They may make demands you can't meet. Clients that come back again and again may start asking for discounts in exchange for their repeat business. "Given that they usually require less prep and sales time upfront, it may be possible to provide discounts while still earning a respectable ROI on your efforts," Cafasso says. But repeat clients may also expect special treatment or look for ways to buck your processes and procedures. "This can usually be avoided if you've used the repeat business opportunities to strengthen the relationship. If it still happens, then it's a business decision: are they worth more to your firm if they stay or if they're gone?"
Your team may get complacent. The acquisition cost of getting new customers is high, says Hyken. It's several times more expensive, in fact, than the cost of managing existing clients. "Some companies say, 'let's just grow our great customers into something better.' But you still have to focus on getting customers." As repeat customers churn out due to a lack of loyalty, your team may be caught off guard.
A strong balance of repeat and new clients is necessary to keeping a staffing or recruiting firm going strong and growing. Look for ways to boost loyalty and watch for complacency among your sales staff to ensure you're expanding your customer base in a sustainable way.
Subscribe to the Staffing Blog
Subscribe for trends, tips, and insights delivered straight to your inbox.