Turn Your Website Into a 24/7/365 Recruiter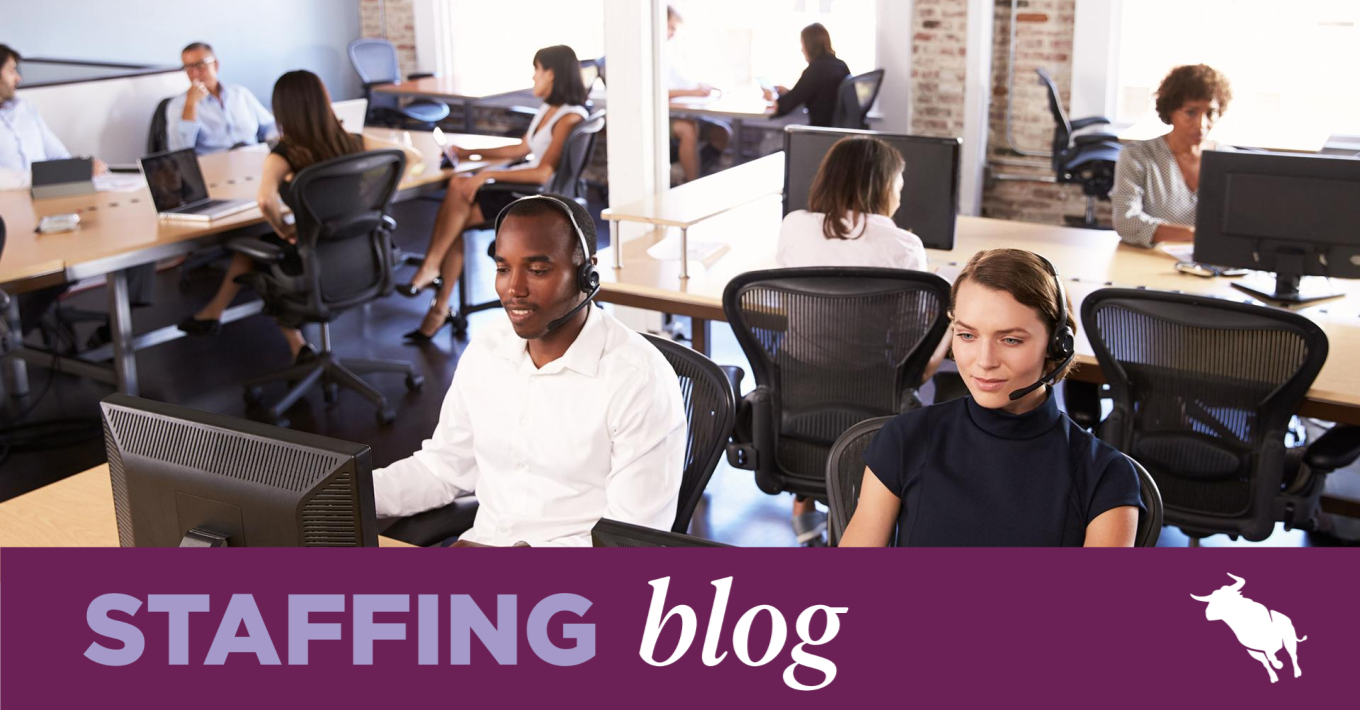 Your staffing website is a tool that can and should work for your staffing firm to help you attract both clients and candidates. And right now, it's more important than ever before to find quality applicants for your open jobs. 
So, how can you turn your website into a recruiter? 
Choose the Right Platform for Your Staffing Website
One of the best platforms to achieve recruiting goals is WordPress. WordPress is a user-friendly platform that provides many benefits to get you where you want to be. 
WordPress makes design simple.

Above all else, WordPress is easy to use – no coding required! You can edit pages quickly, add pages, and maintain your recruiting blog all in one spot. There are even tools that let you use drag-and-drop options. 

WordPress is mobile-friendly

. Remember that you don't just want to build a recruiting site that works well and looks good on desktop computers. Today, it must be mobile-friendly. Over half of all internet searches are done on mobile devices, and in many industries, job seekers are almost exclusively on mobile. WordPress sites are mobile-responsive, meaning they adjust their appearance for users on phones and tablets.

WordPress is Google-friendly.

The Yoast search engine optimization plugin for WordPress is a leading tool for SEO effectiveness, helping you improve your organic search rankings. 
Keep Conversions in Mind 
A good-looking staffing website isn't enough if you're not driving job seekers to apply or submit a resume. Often, increasing conversions is really about just telling people which step to take next.
We tend to assume that in 2021, people know what actions to take on a website, like where to go to apply now. But that's not always the case. You must make it clear to users what you want them to do next, and that's where calls-to-action (CTAs) come in.
Every page of your website should have CTAs. One is the bare minimum, but great designs have two or three clear CTAs per page. Use a variety of CTAs to motivate visitors and provide multiple options.
Inline CTA.

This is just a linked piece of text or an image right in the body of your content. 

End of page.

These are things like a "quick contact" form or newsletter signup.

End of blog posts.

Put call-to-action banners at the end of blog posts.

Click-to-call or tap-to-text.

Your candidates can tap this CTA, and it will initiate a call or text conversation.
Finally, the language of a CTA should be clear, concise, and action-oriented. "Search Jobs" and "Apply Now" sound a bit bland, but they are effective.
Streamline Your Staffing Website Applications 
No one has the patience for long applications anymore. In fact, every question you add over ten increases the chances that potential candidates will abandon their application, so keep the initial form as concise as possible. Take care to eliminate any questions that ask for personal information, SSN, birthdates, etc.
Have an Effective Career Portal
Your job board or career portal should be simple for you to use (both in terms of uploading jobs and retrieving applications in your Bullhorn ATS). It should deliver a positive user experience and offer practical features that help your jobs get found. A great career portal should include:
A Strong User Experience
Natively attractive, intuitive user interface and integration with compatible custom-designed search interfaces.

Search by keyword, location, proximity, and up to three additional criteria of your choice

Mobile-optimized search and apply.

Ability to "Skip the Search" and directly submit a resume

Option to save unlimited job searches and receive automatic notifications about new jobs
Search Engine Optimization (SEO)
Jobs individually for optimized search engines

Each job has its own unique URL – on your website domain

Jobs include Google for Jobs schema (structured data) markup
Staffing Website Enhancement Options 
Branding exactly matches your company website

Search and apply widgets can be added to any page of your website

Featured jobs can we display on any page of your site

Each post can include a bio and contact information for the recruiter (or office) that owns that job
Social Recruiting 
Jobs can be shared on Facebook, LinkedIn, Twitter, and other social networks.

When shared, jobs automatically contain a featured image to brand your company.

Jobs can be shared from within Bullhorn and direct people back to your job board.
Other Important Features of Your Staffing Website
Application source tracking

Regularly featured enhancements and software upgrades included

24/7 help system with live support during eastern standard time business hours

Free training for users

Widgets for integrating the job board into any page of the website

Ability to easily create RSS feeds and XML feeds for sharing jobs with social media for individual recruiters or other 3rd party sites

Ability to sponsor jobs on 3rd party job aggregate sites

Integration to promote jobs to a network of job boards and career websites

ROI dashboards that provide analytics on job performance and costs
If You Build It (Well), They Will Come
Taking the time to incorporate the right elements into your staffing website to make it a true recruiting destination will greatly improve your ability to get in front of quality applicants and fill your open jobs faster, even in a tight market. 
Need to Build a Better Recruiting Site?
Contact the staffing website experts at Haley Marketing.
---
Subscribe to the Staffing Blog
Subscribe for trends, tips, and insights delivered straight to your inbox.