A message from Bullhorn CEO and Founder, Art Papas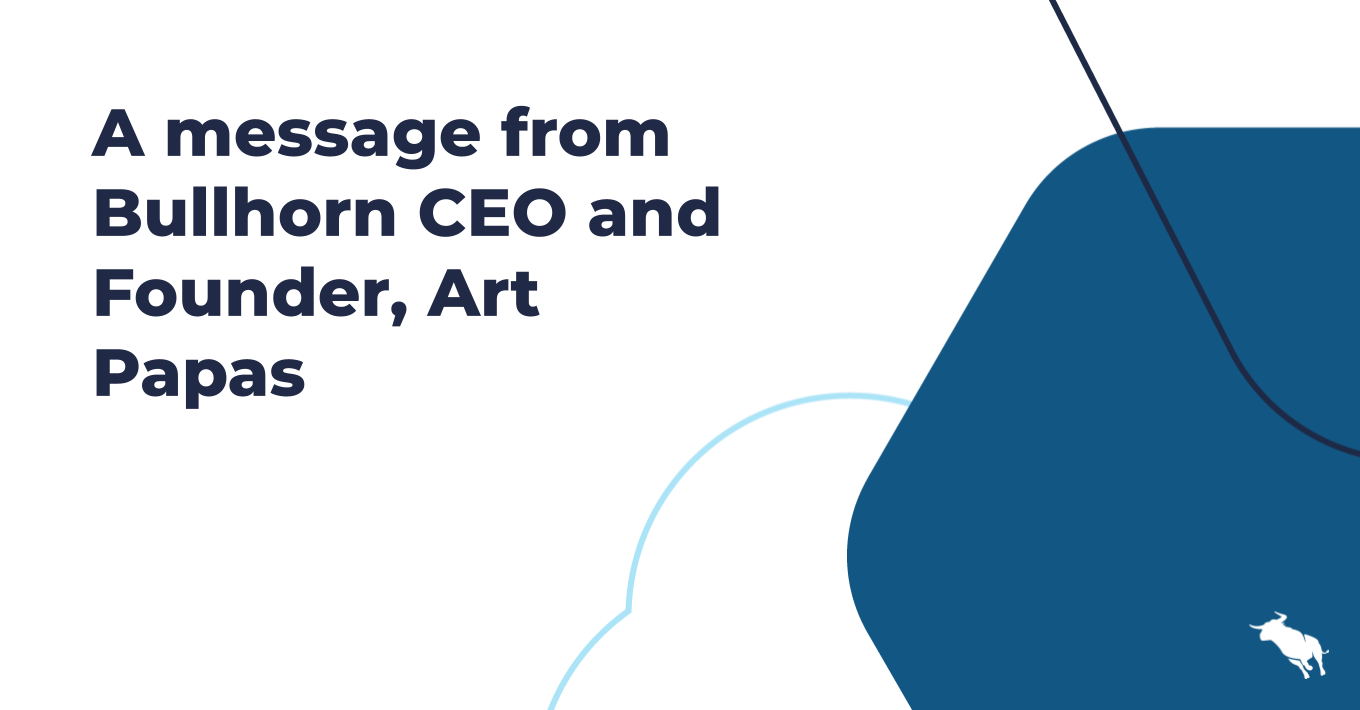 We are sharing the following message from Bullhorn's CEO & Founder, Art Papas, sent to all Bullhorn employees this morning:
Team,
As we shared this morning, Bullhorn has made the incredibly difficult decision to reduce our workforce, impacting approximately 9% of our employees.
As I mentioned at Town Hall, we did everything we could to avoid cutting staff, but the staffing industry, like so many other industries, has experienced a downturn in comparison to the explosive growth observed coming out of the pandemic. We were staffed in anticipation of higher growth and I take responsibility for that. We felt this action was necessary to align our workforce with the economic environment the industry is facing.
This was a painful decision because we've had to part ways with some very talented alumni, all of whom have played a significant role in our continued growth and success. These employees aren't just coworkers, they're our friends. We've provided generous transition packages and we'll do everything we can to support them in their transition over the coming weeks.
We've made a commitment to our customers to provide a very high level of service, security, and innovation each year, and we fully intend to stay true to these commitments. We will move forward together by focusing on customer experience and delivering innovation, as we always have.
I know this has been a difficult day for everyone. We will get through this time together. In the meantime, please lean on your functional leader and your HR business partner for support. We are here for you. And, I'm confident that the industry will eventually experience a snapback. When it does, we will see a return to robust growth – just as we've seen after each of the three prior market downturns we've navigated throughout our 24-year history.
Art Papas
Founder & CEO
Subscribe to the Customer Blog
Subscribe for trends, tips, and insights delivered straight to your inbox.