The Bullhorn App: Recruiting on the Go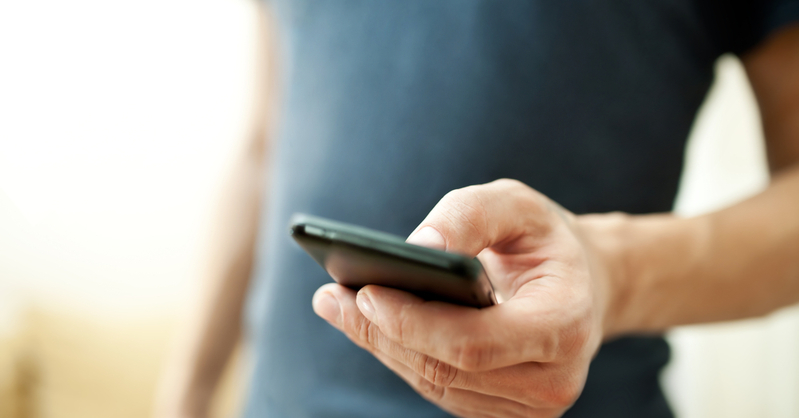 The day you've all been waiting for is here—the Bullhorn mobile application is live! Our native Bullhorn app, Bullhorn Mobile, is out of beta and ready for general use. Available on iOS and Android, Bullhorn Mobile helps you win business at any time, from anywhere by allowing you to browse records (candidates, contacts, etc.) and add information (notes, internal submissions, and jobs) right into Bullhorn while you're on the go.
The Bullhorn App
Let's dive into the exciting new features as well as what has been upgraded from our legacy mobile site.
One-Time Sign-In
Recruiting is all about efficiency, so why waste time logging into Bullhorn every time you open it on your mobile device? With Bullhorn Mobile, all you need to do is sign in once and your login information will be stored in the device. No need to re-enter your credentials each time you need to add a note, look up a candidate, or make a quick call.
Resume View
Take your candidates on the go with the brand new ability to view resumes as a file. "When they're walking into a meeting, the team can pull up candidates or submissions or whatever they need and be able to easily say 'hey we've got these four candidates in your queue.' They can see who has what experience and their formatted resume before they walk in the door," said Amanda Morse, Director of Enablement at recruiting firm eHire. "When our employees are on the go, they are able to view a resume, download it, and send it straight from their phone via text, email, airdrop, or whatever they prefer."
Click-to-Dial
There's no need to move back and forth between applications on your mobile to make a call out of Bullhorn. Just tap a number to dial. "If there's a scheduling conflict for an interview or the team has to prep someone on the go, being able to just click to text or call is pretty cool," Amanda said.
Maps
Like click-to-dial, Bullhorn Mobile includes a brand new feature that allows a user to tap on an address in order to locate it on a map. For recruiters and sales teams on the go, this feature means they can figure out where they're going quickly and almost entirely hands-free. "Being able to tap an address and having it automatically open in maps or Waze is huge," said Amanda.
Novo-Style Interface
Out with the old, in with the new. The new mobile app was created in the clean, Novo-style interface, which fundamentally enhances the way customers work with the Bullhorn platform and radically improves the way recruiters interact with candidates. It adapts to the way users want to work – regardless of role, geography, language, or device – and enables them to work more effectively by eliminating redundancies and inefficiencies in their business processes.
Add Note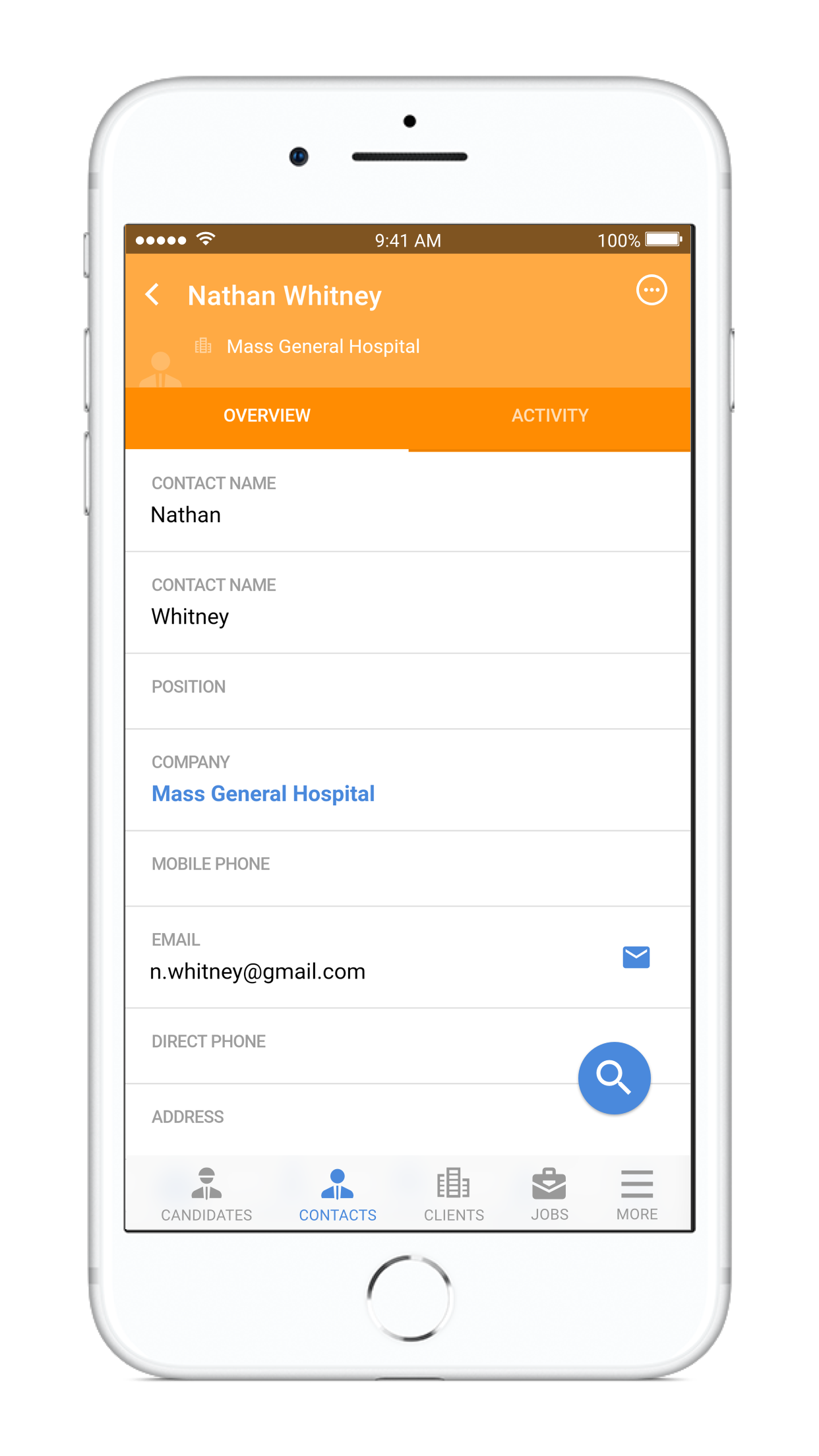 Streamline your recruiting and business development by taking care of business while you're out on business. Add notes directly from the mobile app, rather than waiting until you're back at your desktop. "I think our biggest hurdle was making sure that, since our business development team is out of the office, we didn't want to have them burdened at the end of the day to have to log into Bullhorn and add all their notes," Amanda said. "It's easy for them to log into the app and quickly add a note in 30 seconds."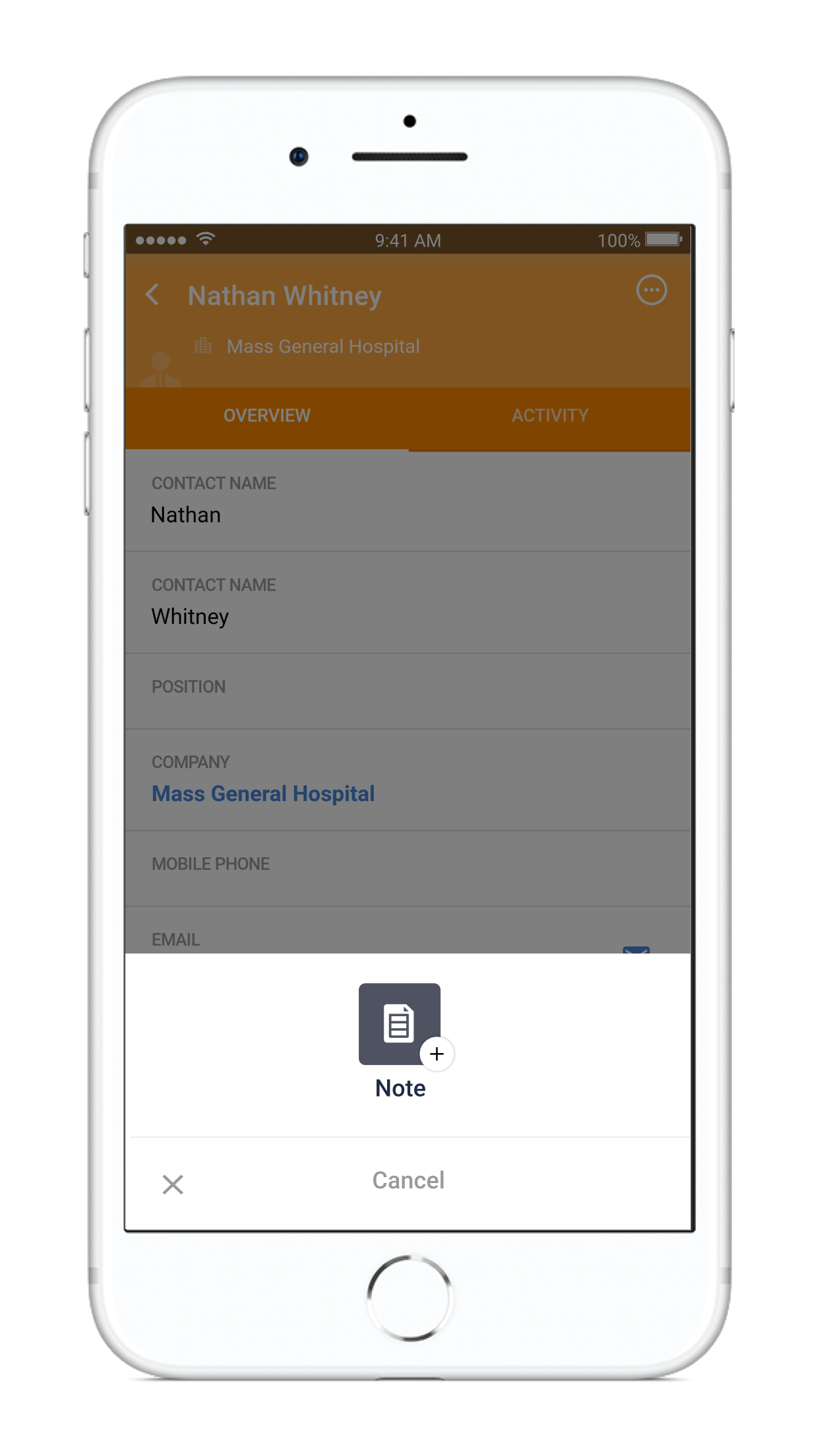 Tearsheets
With so much data in Bullhorn, organizing it and creating a streamlined view of your records is important in ensuring you are working efficiently within the system. Tearsheets are used to group candidates, contacts, or jobs based on defined criteria, such as candidates being targeted for a particular job or contacts that you haven't spoken to in a while. With Bullhorn Mobile, you can access and utilize your tearsheets right within the app! Easily view your tearsheets and the records attached from anywhere, helping you recruit and win business even when you're away from the desk.
Haven't explored the free application yet? Download it on iOS and Android.
Subscribe to the Customer Blog
Subscribe for trends, tips, and insights delivered straight to your inbox.