Fast-Track Your Way to the Next Perfect Placement – with Data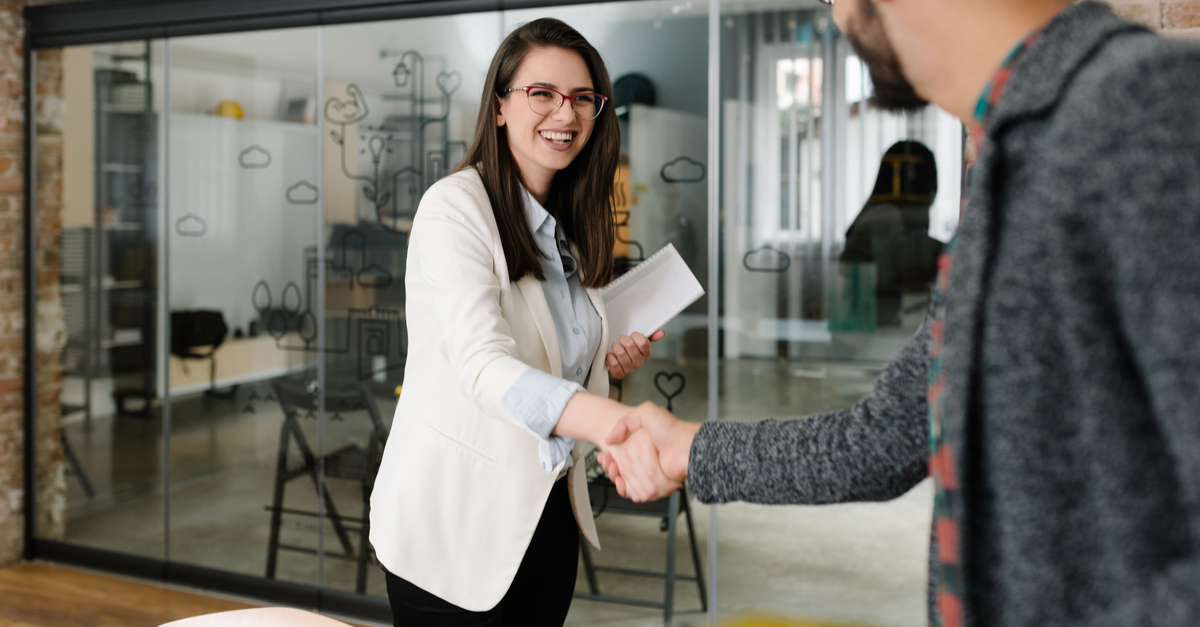 You don't need us to tell you that the pressure is on recruiters to adopt technology. With the unemployment rate hovering around a historical low of 3.7%, you have a supply issue: There are more readily available jobs than readily available candidates. This sea change is forcing recruiters to act more like marketers.
When all your best candidates are more or less happily employed, you have to convince employees to switch organizations and jump ship, and it takes a lot more than dangling the prospect of a new role. It takes great data and deep insights. Bullhorn's integration with DiscoverOrg has both.
Here's how in-house recruiters can use a few key pieces of data to build a targeted pool of candidates in record time.
Focus on Data
You've developed a sixth sense for good candidates. But gut instincts don't scale. You need data—job function, specific technology skills, location, and contact information, for starters—to grow business and increase revenue.
You need a way to drill down.
Go beyond Job Title: Segment by Job Function
Of course you need to know a candidate's job title,but that information isn't very useful all by itself. Job titles aren't standardized, differ between companies, and can be kooky. (Greetings, Galactic Viceroys of Research Excellence. We come in peace!)
Tyler Cho, a Customer Success Manager who came to DiscoverOrg from the staffing world, likes to use Wells Fargo as an example:
"Suppose you're trying to fill an open req for a VP of IT for a financial services company. Let's say you want to poach passive candidates from the C-suite at Wells Fargo. Great plan. But Wells Fargo has over 30 VPs of Technology. Which one is responsible for the company's BYOD security? Job titles don't provide enough information."
For specifics about job responsibility, you'll want to look at Job Function, which includes specific responsibilities.
Tech Experience at Your Fingertips
Another recruiter-friendly datapoint is the tech stack where your ideal candidate is currently employed.
For example, if you're looking for a "purple squirrel" who must have experience with IBM Watson, Red Hat Network Satellite Servers, and Cisco Catalyst 3750-X Series Switches, that's an easy search in DiscoverOrg. The DiscoverOrg database tracks over 1 million installed technologies ("tech stack") products, including operating systems, CRMs, applicant tracking systems, and servers.
The Data Points that Recruiters Need
We're building out DiscoverOrg with recruiting in mind. In addition to connecting technology products to individual contacts and Job Function, we've added four new data points especially for recruiters:
Cell phone number
Work history
Education
Personal email
We're excited for the opportunities this new data will bring, but great data isn't about quantity; it's about quality: Accuracy is the difference between spending an hour hunting down the right phone number vs. having 10 great phone conversations in an hour. Accurate data is the difference between guessing at email formats and waiting for bounces vs. getting your email through the first time.
Data flows through your systems—between your CRM and your email program—and out through integrations into programs used by the rest of your company. Missing, outdated data costs companies millions of dollars and zillions of headaches.
DiscoverOrg's data is guaranteed to be 95% accurate. (Data accuracy is our thing.)
Work the Phones
C-suite executives are unlikely to respond to an InMail (they get dozens a day); however, 70% of people are willing to at least entertain the idea of a new job—if you can manage to reach them. Despite apprehension over reaching out to candidates while they're at work, candidates are 25% more likely to respond to a phone call than any other outreach.
"The biggest issue in the recruiting world is being late to an open req. If you're the first person to bring a great candidate to the table, it doesn't matter. But that doesn't happen if you're not proactively building your candidate pool."
Tyler Cho
DiscoverOrg
According to Cho, It's all about the way you present. He recommends the following script for calling (yes, calling) possible recruitment candidates:
Hey _______, my name is ______ and I'm a recruiter with ______. I want to be cognizant of your time as I know I'm catching you at work, but I just came across your profile and saw that you have a lot of great experience in ______.
Your background aligns with roles that we see in the ________ area, and I wanted to introduce myself as a networking resource. Even if you're not actively looking, I would love to learn more about your goals and notify you of any roles that might pique your interest.
Since you're at work, I know this isn't the best place to discuss this in detail. What's a good alternate contact number I can reach you after business hours?
The phone is—or should be—a recruiter's best friend.
Take our Data with you (Anywhere on the Web)
Want to bring DiscoverOrg with you around the web? There's an app for that!
DiscoverOrg's free Google Chrome extension is a quick plugin that follows you around the web: Use the DiscoverOrg app any time you see an individual or company name—on LinkedIn, social media, company websites, or anywhere on the web.
The app automatically displays important prospecting details, including verified emails and direct-dial phone numbers (yes, even on LinkedIn), plus company details, including financials, technologies, reporting hierarchy, company events like layoffs and C-suite moves, and more.
The Inside Track to your Best Candidates
Other must-have features for recruiters are built into the platform.
Scoops: Insider Information
Executive moves, lateral moves, layoffs, rounds of hiring, planned projects, new rounds of funding…DiscoverOrg's Scoops are a goldmine for recruiters on either side of the desk (or both).
Recruiters can subscribe to email Scoops alerts from a particular company or about a particular subject, including:
Employee moves within, to, and from the company
New planned projects
Partnerships
Promotions
Spending and investments
Mergers & Acquisitions
Open positions
OppAlerts: Know What's Coming
"The biggest issue in the recruiting world is being late to an open req. If you're the first person to bring a great candidate to the table, it doesn't matter. But that doesn't happen if you're not proactively building your candidate pool."
Tyler Cho
DiscoverOrg
OppAlerts identify intent: Intent to hire, intent to launch a new project, intent to adopt new technology…OppAlerts has many categories of interest to recruiters, including Recruitment, Hiring & Onboarding, Labor, Policy & Culture, and Job Evaluation. This recruiter-friendly feature includes other categories, such as new initiatives that may require additional headcount.
As demand continues to grow and the pool of purple squirrels continues to shrink, recruiters are on the hunt for technology to help them go faster, while being more targeted and strategic. The Bullhorn + DiscoverOrg connector is a great partnership for everyone.

Subscribe to the Customer Blog
Subscribe for trends, tips, and insights delivered straight to your inbox.