How Staffing Firms Measure Success with Bullhorn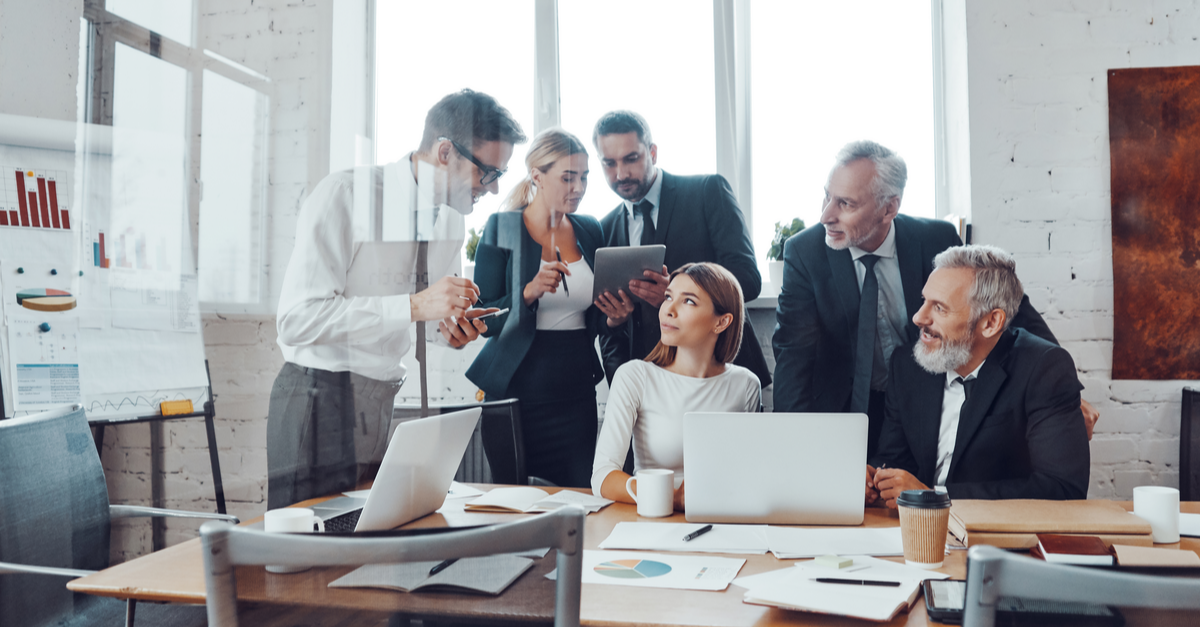 Note: this blog was first written and published by Bill Hobbib. It has been updated to reflect the latest information on industry trends and best practices. 
At Bullhorn Engage, I was asked by several customers about how other staffing and recruiting firms measure their success with Bullhorn. While the key staffing metrics firms use to measure success vary by the size, specialty, business goals and maturity of the business, a few measures are usually common across all businesses.
As discussed in 4 Key Performance Benchmarks for Staffing Firms, the staffing metrics that matter most to recruiting firms based on recent research are:
Customer satisfaction
Fill rate
Submittal-to-hire ratio
Interview-to-Hire
The staffing leaders I spoke with confirmed these. Still, as important as tracking and improving these staffing metrics are in growing a profitable staffing business, sometimes it can be difficult to compare what life was like before and after Bullhorn because the previous processes likely didn't enable accurate tracking of these staffing metrics. For example, one customer shared with me that pre-Bullhorn, all jobs available to work were not entered into their system—only those that the recruiters decided to work were entered—therefore, the fill rate wasn't accurate or meaningful. Another customer didn't have meaningful processes to measure customer satisfaction pre-Bullhorn, and therefore have been benchmarking their NPS scores against industry averages. So, here are three other ways to look at how Bullhorn impacts business success.
Redeployment rate as a key staffing metric
This measures the percentage of workers that you place on a new assignment after their current assignment ends. Rather than placing a contractor and letting them go to a competitor or disappear into the sunset, you actively communicate and try to keep them with one of your clients. It's easier than sourcing, screening, interviewing and placing new candidates and can save a lot of time and improve revenue. In addition, if it's a U.S. employee and you've paid up to the maximum premium for Workman's Comp insurance already, by redeploying that worker multiple times, you save that overhead cost and improve your margins for all later assignments during the year.
Bullhorn Marketplace partner Sense HQ said if you're not measuring your redeployment rates today, you should be. Imagine a company with a redeployment rate of 10%. This company is essentially using 90% of its operations to rehire people they lost by not redeploying them. Then, compare this to a company with a 50% redeployment rate. This second company is going to be way more profitable, simply because they manage to consistently redeploy half their talent year over year.
How can you leverage Bullhorn to improve your success? By using our Starts and Ends and Jobs Without Coverage dashboard cards.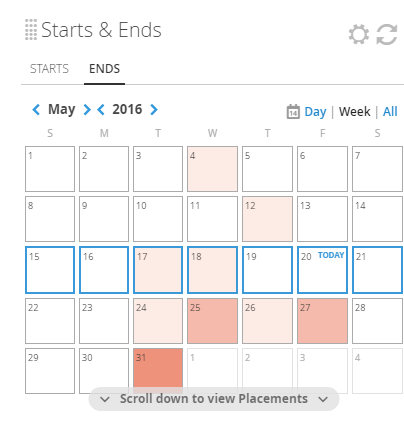 The Starts and Ends cards give a clear picture of who is finishing a job and when start times are coming up. You can also filter the cards by skill to find the exact candidates you're looking for.
By using the Starts card, you can proactively reach out to candidates to wish them good luck or to check in with a client to see how a placement's first day went. And if you're leveraging Bullhorn Onboarding, you have access to the Onboarding Document Status card that shows you whether or not all candidate paperwork is filled out and up-to-date in advance of start times.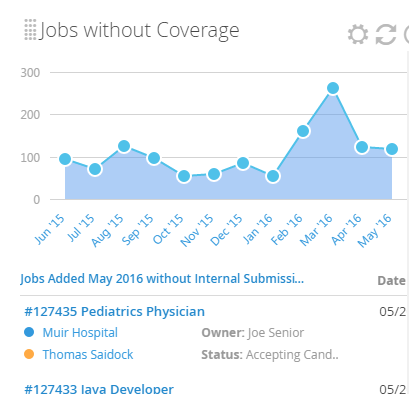 If jobs are owned or assigned within your company but not acted upon, then they won't make you any money – period. The Jobs without Coverage card not only alerts you to the gaps in your team's coverage, but also allows you to quickly assign the jobs to someone else from the card, or close them as needed.
Take a few minutes to calculate what the business gain would be if you can improve your current redeployment rate by 10, 20, or 50 percent. By tracking redeployment as a key staffing metric and using Bullhorn to improve it, you can dramatically lower the costs and time it takes to fill a position, improve your margins, reduce job board and other operational costs, and keep your clients happier.
Ramp-up time for a new recruiter or business development person
The time to get a newly hired recruiter up to a high level of productivity can often be as much as 4 months or longer. The sooner they are highly productive, the more placements and revenue you're generating. And the ramp-up time for a newly hired business development rep can be 8 months or longer. Unfortunately, as one president of a fast-growing $100M+ staffing firm shared, "Some number of new hires will fail, and if they're going to ultimately fail, the sooner they fail, the better."
Most firms have a good sense of how long it will take for a new recruiter or business development person to get to productive levels. Bullhorn can accelerate that time by helping you institutionalize and track adherence to best practices. Whether the activity might be logging notes, sending certain numbers of emails, scheduling a certain number of interviews or screening calls each week, growing the number of contacts you're actively engaged with a client account, or something else, the level of activity is at least one staffing metric to track and determine if your newly hired team members are doing the basic things you expect of them in their job.
If certain activity levels are expected or a productive employee and those levels aren't being met, you'll know exactly how to coach the employee to improve their performance, and you'll also know if the coaching isn't making an impact and you need to take other corrective action.
Increased productivity for onboarding and back-office functions
The cost in labor for your staff to manually collect and track all required work documents from candidates and handle back-office functions like time/expense capture and invoicing can be substantial. Manual processes that introduce errors can also result in bad candidate experience and bad client experience. When candidates complain to a client they have been paid incorrectly or clients complain they have been invoiced incorrectly, that often affects future business.
Capabilities from Bullhorn and our Marketplace partners dramatically reduce manual processes and allow you to redeploy resources consumed with error-prone manual processes to higher-value activities like engaging candidates and delivering a great candidate experience. When staffing and recruiting firms to move from largely manual time capture and approval processes to 80 or 90-percent automated, back-office staff and headcount are often redeployed to revenue-generating sourcing and recruiting efforts.
When manual, error-prone document submission processes are automated with a digital onboarding tool, candidates start work earlier, you start collecting revenue sooner, staff spends more time on recruiting and less time chasing down documents, and gross margins improve. One customer recently shared with me that by automating functions around shift scheduling and tracking candidates' schedule availability via a partner solution, their staff that was previously having to routinely work until 7 pm or 8 pm can now work normal hours, which has led to less burnout, higher productivity, and greater retention.
---

Subscribe to the Customer Blog
Subscribe for trends, tips, and insights delivered straight to your inbox.