3 Ways to Increase Job Board Productivity with Bullhorn Sourcing Accelerator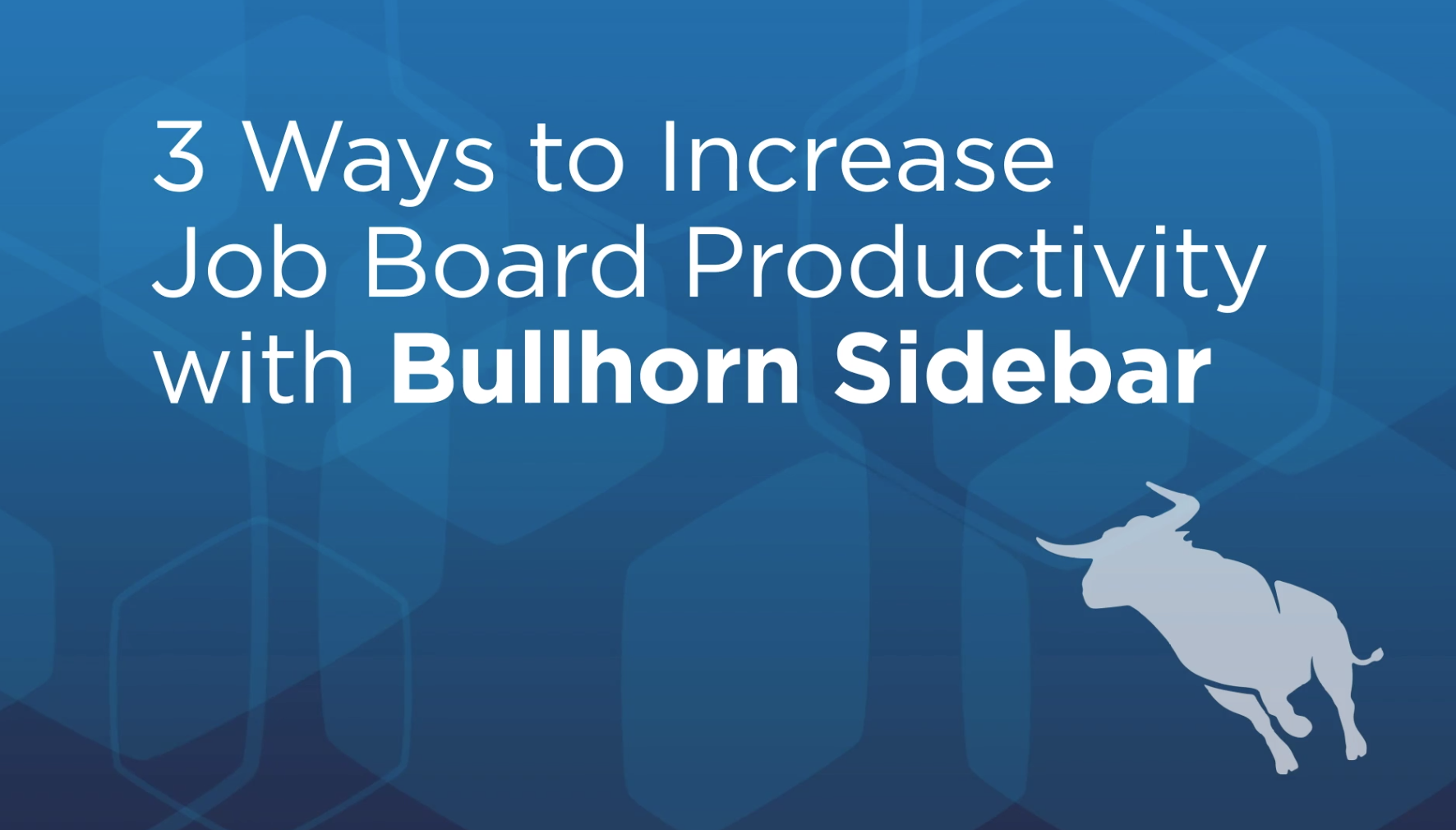 Job boards are one of the most commonly used methods for sourcing candidates, but they're not always as effective or efficient as recruiters would like. In a recent survey, staffing pros ranked job boards as the fourth-best source for quality candidates, behind existing candidates in their ATS, social media, and referrals.
For many recruiters, the problem lies in the time it takes to source quality candidates on job boards. Want to get more out the time you spend sourcing candidates? Bullhorn Sourcing Accelerator is designed to do just that. If you use Sourcing Accelerator already or you're just looking to be more efficient, check out these three Sourcing Accelerator features that will help you put more time back in your day.
What is Bullhorn Sourcing Accelerator?
Bullhorn Sourcing Accelerator is a job board productivity tool designed to help you source candidates more efficiently. Here are three ways you can be more productive with Sourcing Accelerator.
Calculate Your ROI with Bullhorn Sourcing Accelerator
1) Identify if Candidates Already Exist in Bullhorn
2) Add Candidates to Bullhorn from Sourcing Accelerator
3) Take Actions on Candidates from Sourcing Accelerator (Maps, Notes, Tearsheets)
Want to learn more about Bullhorn Sourcing Accelerator? Schedule a demo today!
Subscribe to the Customer Blog
Subscribe for trends, tips, and insights delivered straight to your inbox.