Boost Recruiter Productivity with 3DIQ's Client Portal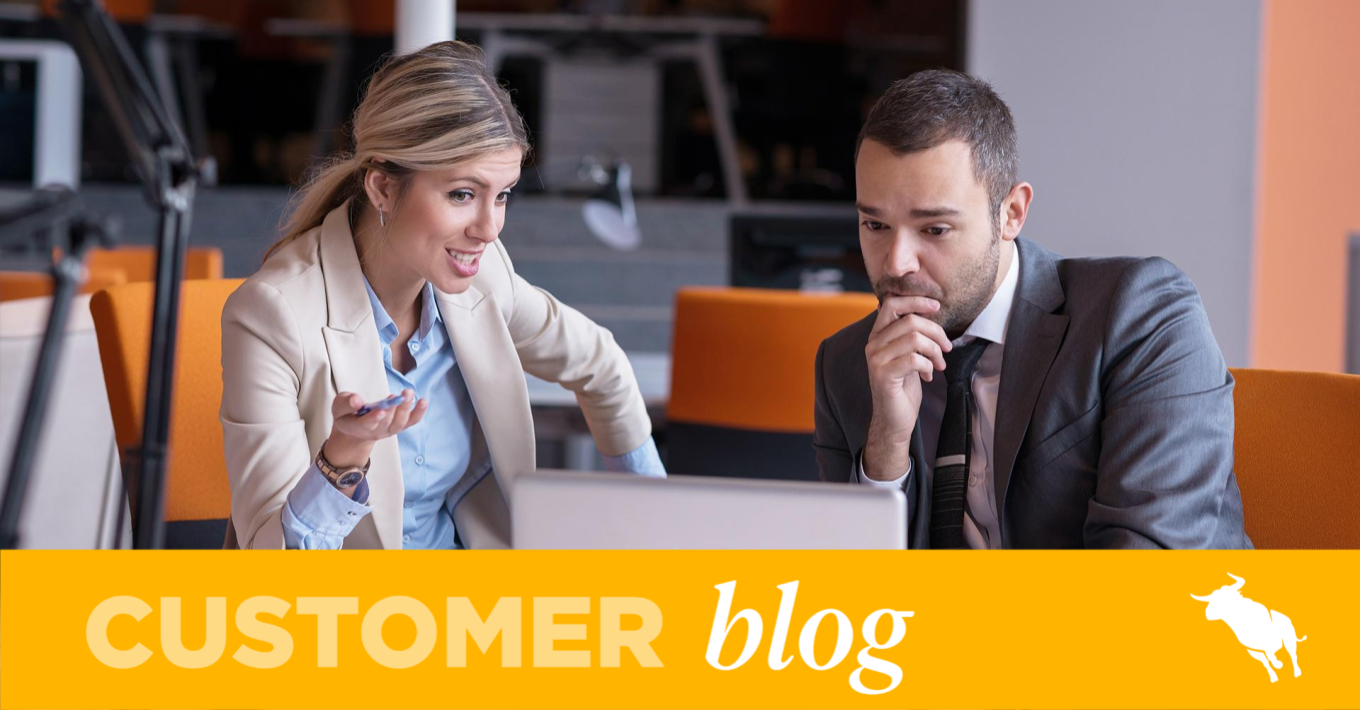 Recruiter productivity should be a top priority for firms this year. Many of the world's top companies have announced permanent work from home opportunities, even as offices reopen. For the recruiting industry, this trend has an even greater potential to impact productivity.  Not only are recruiters themselves working from home, but so are their account managers, clients, candidates, and hiring managers. This creates a unique challenge for many firms. In fact, according to Bullhorn's Global Recruitment Trends Report (GRID) Report, COVID-19 impacts on the labor market remain the top challenge for recruiters in 2021.
Losses in productivity can enter at many points of the recruiting cycle. Most importantly, firms risk resumes falling into the submission black hole due to a lack of feedback. But delays can also enter if recruiters and their account managers aren't able to effectively communicate about potential candidate submissions. In an industry where hiring freezes and tight talent pools dominate the list of concerns, every second counts.
3DIQ for Bullhorn and ClientConnect are here to help you increase productivity and engage with your clients.
Increase recruiter productivity with submission automation
3DIQ automates the client submission process. Recruiters and Account Managers all working from home? No problem! 3DIQ increases communication, allowing you to instantly notify reps when candidates are ready to submit. Away from your desk? Remotely email and log client submissions without having to log into Bullhorn.
Cut feedback time with 3DIQ resume links
There are a few issues that lead to a breakdown in the submission process, including lack of mobile access and ease of feedback. 3DIQ allows you to easily send mobile-friendly resumes to your clients. Clients can also give feedback right from the resume link, which encourages engagement and fosters interaction. This year, the average 3DIQ resume is viewed within one business day. Half of all resumes sent using 3DIQ are viewed within the first hour after submission.  
Increase client transparency with ClientConnect
ClientConnect is 3DIQ for Bullhorn's client portal, allowing your clients to view jobs, candidates, and real-time status updates. In high-volume recruiting situations, 3DIQ allows HR managers to view all submissions to ensure all candidates are reviewed in a timely manner. Clients can see which candidates haven't been reviewed and give instant feedback. In situations where recruiters may want to offer their clients a white-glove or executive search approach, ClientConnect is a password-protected portal allowing clients to view all submissions and track their progress through all submission, interview, and placement stages.  
Link expiration
Another way to increase productivity from your clients is to create a sense of urgency. Automatically set resume expiration dates using 3DIQ and encourage your clients to review resumes before they go away!
Partnerships
Engaging with Bullhorn's wide array of Marketplace Partners is a great opportunity to further streamline your process. 3DIQ works well with many Bullhorn partners and add-ons. Use 3DIQ and Herefish to automatically send follow-up emails to clients who haven't viewed or given feedback on your resume submissions. Use 3DIQ and interviewstream to easily send video interview clips with your resumes. Or, use 3DIQ and cube19 to track recruiter productivity and gain valuable data around your submission process.
Sign up and get your first month free.
---

Subscribe to the Customer Blog
Subscribe for trends, tips, and insights delivered straight to your inbox.