Marketplace Musings: Chatbots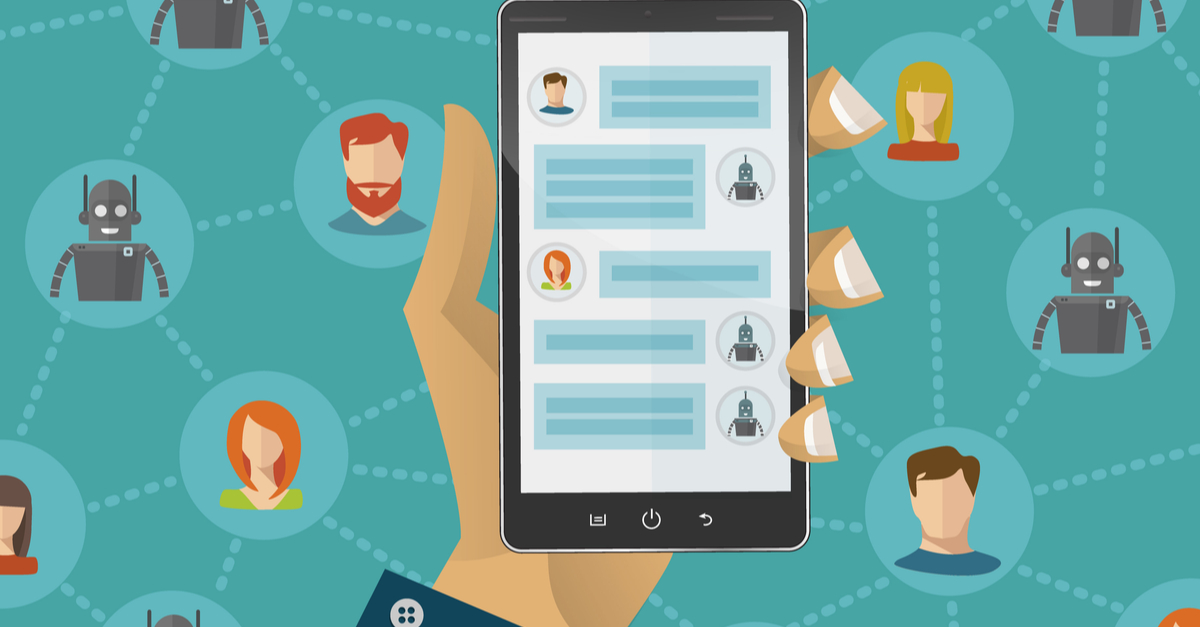 Intelligent Candidate Communication
This is the second in a series of periodic briefings on trends in the staffing industry. The following blog discusses staffing's need for technology to scale candidate communications and increase engagement. One of the primary methods to increase responsiveness, collect candidate information, and scale conversations? Chatbots.
One of the top concerns for recruiters today is hiring the right candidate, and doing so quickly. According to recent Bullhorn customer surveys, most staffing firms are engaged in a battle to attract top talent in an increasingly competitive landscape. So finding the best candidate often requires casting a very wide net and quickly narrowing the pool.
During that process, recruiters need to collect basic information from candidates, log notes on those conversations, and answer candidates' routine questions. The volume of candidate feedback is often more than a single recruiter can manage—yet they still need to manage an efficient, positive experience to retain their candidates. To assist recruiters with this logjam, staffing firms have begun to employ different levels of automation.
First and foremost in the demanding, candidate-focused communication world: chatbots. These intelligent programs simulate the basic back-and-forth of a human conversation, albeit on a somewhat more limited scale. The technologies in the marketplace today offer varying degrees of automation, customization, and user experience. We take a look at few of Bullhorns' partners below.
Keeping it Human: Using Smart Automation
The first line of chatbot technology doesn't fully automate conversations, but the players in this space do handle routine information-gathering and prepare humans to take over the finer points of conversation.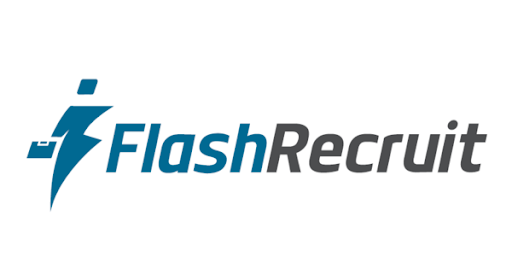 FlashRecruit is an instant-messaging platform that puts candidates in touch with recruiters capable of quickly answering their questions.
FlashRecruit's platform is designed to capitalize on a candidate's interest in real-time, by giving them access to a knowledgeable resource to answer any of their remaining questions. Studies show it's critical to engage a candidate and answer their questions during that moment of consideration. Candidates are less likely to return a second time to a job posting if they have lingering questions or unanswered FAQs.
Candidates can access FlashRecruit's chat function via career sites, external job boards, emails, and social platforms such as LinkedIn. When a candidate initially requests to chat with a recruiter, the system can automatically prompt them with some pre-screening questions, covering topics such as experience, eligibility, and skill sets. While waiting for a human recruiter to pick up the conversation, the system can ask some general questions such as "where are you looking?" and "what are you looking for?" The responses to these questions can be loaded as a note, or new candidate record, in the recruiter's ATS.
FlashRecruit allows the option for some rule-based decision making during the initial phase of a conversation. For example, staffing firms can configure the system to recognize if a candidate fails a pre-screening questions and then automatically respond with a suggestion they consider a different job opening instead.
Focusing on the Job: Straightforward Conversations
Most human conversations fall under the programmatic definition of "unstructured." They don't follow a clear "yes/no" line of questioning. They don't always move directly from data to action. And they employ a combination of analogies, metaphors, tangents, and topic-changes that take conversational-expertise to master.
It's difficult to build a bot that's prepared to read and understand the full array of unstructured human responses. To increase the chances of understanding a candidate, some technologies deliberately narrow the conversation to only a few topics.


RoboRecruiter is an up and coming chatbot technology in the Bullhorn ecosystem. Its Bullhorn integration allows recruiters to initiate conversations with candidates via SMS (text message), Facebook Messenger, and WeChat–and it can send an initial note to candidates via WhatsApp as well. To add structure to a candidate conversation, its chatbot follows a few fairly pre-defined conversational paths:
Determining Availability
Making a Job Offer
Data Compliance
Custom Communication
Proof Point: RoboRecruiter's studies have found that candidates respond quickly to text-message campaigns, making it important to programmatically sort through responses. In one RoboRecruiter case study, 80% of all responses came back within the first day and 40% of responses come back within the first 10 minutes. A recruiter can avoid being swamped by this high-volume level of communication by using a bot as the first line of defense.
Opening Up: Intelligent Conversation
Some chatbot technologies strive to make the conversation more open, fluid, and human-like. They employ tools such as natural language understanding and natural language generation technologies to interpret candidate messages and respond accordingly. This is a tall task that even tech giants such as Amazon, Apple, and Google haven't fully mastered (as described in this New York Times article about Alexa, Siri, and the Echo). But firms exploring this area of automated conversation offer some promise.

Mya Systems provide a chatbot
that broadens the conversational range. Mya's conversational advantage is the ability to ask open-ended questions and record responses, allowing candidates to feel as though they are speaking with a person.
Staffing firms currently use Mya in the early phases of candidate outreach. For example, Mya can be used to passively source candidates, reaching out via text or email to a broad audience of candidates in a firm's database to re-engage them. In one case study, Mya found more than half of the erstwhile passive candidates responded to outreach messages and more than 12% of those contacted ultimately qualified for interviews with human recruiters.
Mya can also be used to shepherd interested candidates from the point of application to an interview. The chatbot can gather candidate qualifications, measure interest in the position, and answer some basic questions about the position or process. For candidates who aren't a fit, Mya can be customized to suggest alternate roles in order to keep job-seekers engaged.
On the Horizon: Voice and the Rise of Avatars
Chatbot providers are continually pushing their technology to be more human. A rising category trend has providers de-emphasizing written text, while adding both vocal and visual features to their chatbots.
For example, in a recent product conference, Google Assistant demonstrated that it has the voice-technology capabilities necessary to place a phone call to a human, schedule an appointment, and then add that appointment to a user's calendar.

Other tech industry leaders are also bullish on the value of voice. Amazon, Microsoft, and Salesforce recently invested $27 million in Tact, a sales-oriented technology that adds a voice and audio component to CRM systems. Tact users can speak to the app in their car or via a system such as the Amazon Echo. Tact's can respond to questions about project and account status. It can take personal information found on LinkedIn and add contacts in Salesforce. And it can record notes and schedule follow-up appointments—all through voice interactions.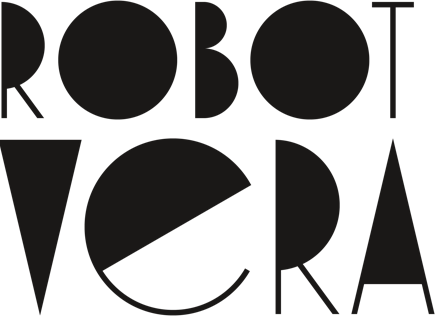 Going one step further, a Russian firm, Robot Vera, has developed a digital recruiting "avatar" that is capable of conducting outbound communications or short interviews. The chatbot–which appears as an animated, lifelike, human figure on video chat–can contact candidates, ask questions, record responses, and funnel information into a database accessible by human recruiters. This isn't science fiction or a future vision either. The technology comes from real, enterprise-grade platforms. Vera's founders originally built the chatbot by leveraging digital and voice technologies from Google, Amazon, and Microsoft, among others. And, per the company, Pepsi and IKEA Russia are among Robot Vera's current customers.
Staffing Takeaways: Let Automation Boost Existing Workflows
There's good news for the future of chatbots. Studies suggest that software users under the age of 30 are equally open to communicating with either a chatbot or a person–as long as they don't feel "tricked" and as long as they believe that line of communication will most efficiently resolve their problem. According to one study, more than 60% of millennials have interacted with chabots and 70% of those reported positive experiences.
It's fair to note that other studies show users still have a considerable desire to interact with a person as quickly as possible. For that majority, chatbots can also be an effective medium to start or quickly hand-off a conversation. However, an informed human must be ready to pick up on the other end.
Staffing firms would do well to evaluate the needs of their business and the biggest bottlenecks in candidate communication. Where speed and efficiency provides the biggest boost–such as responses to VMS requisitions or answering FAQs–chatbots can help automate some of the most routine conversations required to place a candidate. Where a human touch is necessary, chatbots can still be used to ask the preliminary questions required to set up a more effective conversation with a recruiter. Though not mandatory for all competitive firms, these 'bots' can provide a measurable boost to the typical recruiter pool.

Subscribe to the Customer Blog
Subscribe for trends, tips, and insights delivered straight to your inbox.