How to Unify Your Data with One Truth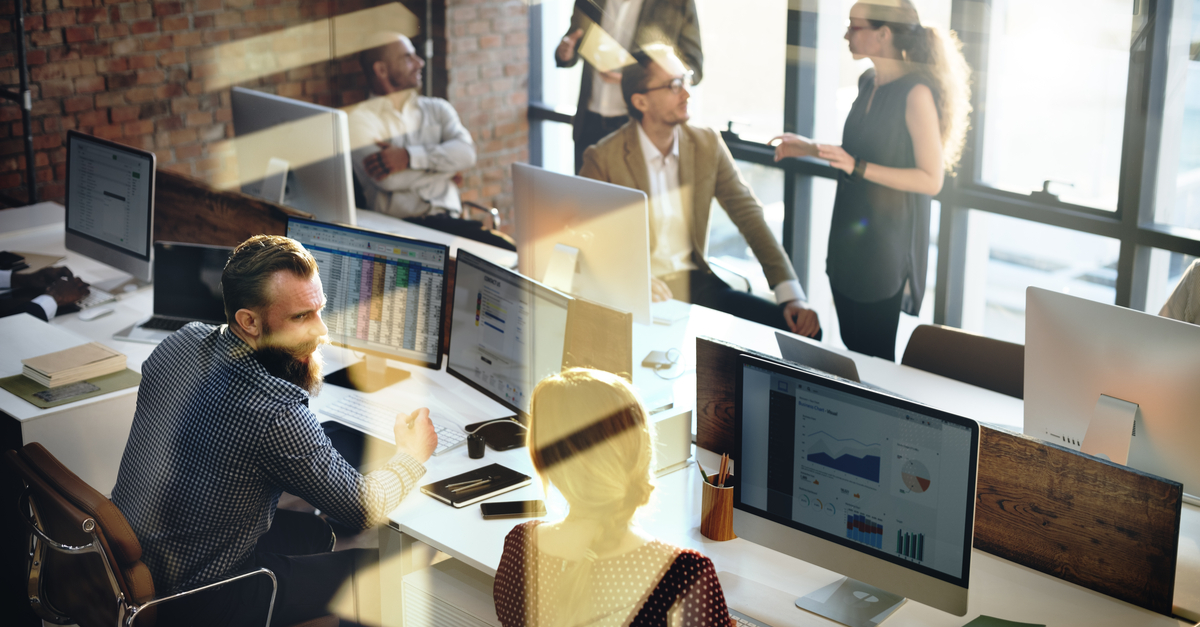 The staffing industry is the most competitive it has ever been, which means it takes more than ever to win and retain candidates and clients. So how can you stay ahead of the competition and run a profitable and productive business?
Run As One
by unifying the teams, systems, and data that drive your business.  Here's how you can use Bullhorn to manage the critical information that fuels your entire business.
Run your firm from start to finish 
We provide A LOT of information about
applicant tracking systems (ATS)
and
finding and placing candidates,
and with good reason; your ATS/CRM is at the core of your staffing activity, and candidate placements are (part of) the fuel that keeps revenue growing. But the truth is, making a placement is just one small part of what it takes to run a successful staffing firm. There's a whole lot of other activity that precedes and follows a placement—building client relationships, invoicing, pay and bill management, marketing, etc.—and you need visibility into all of it.
We hear all the time that clients and candidates want a seamless experience from the moment they are first contacted, through onboarding, and up until the time they are paid—if the experience is delayed due to inaccurate negotiation terms or pay/bill, or it's challenging to manage paperwork, it creates a bad experience for your candidates (and for your clients). If you and your team have visibility into EVERY aspect of running a staffing firm, you'll be in a much better position to succeed as a firm.
Access the data you need to understand your business
Do you have all the data you need to understand your business? Does your team? A survey of 1,200+ staffing professionals found that the majority of respondents didn't know the answers to significant questions about the health of their business. Half of recruitment pros don't know which of their clients are most profitable and 60 percent don't have any visibility into their gross margins.
With Bullhorn One, you can create ad hoc reports to understand critical performance information about your team, your clients, and your candidates, and you can share them with your team. Want some inspiration? Here are
three reports you can run
with Bullhorn Canvas and Bullhorn One that will help you better understand your business.
One important report to consider: run a gross margin and gross profit to identify which clients are most profitable and reliable. Tracking gross margin and gross profit (GM/GP) for each client enables you to better allocate your team's time and resources to your top clients. In addition to tracking client GM/GP, monitor on-time and late invoices to ensure you can identify your most reliable clients.
Get your team on the same page
Does everyone on your team have the information they need to be as effective as possible? Does your sales and delivery team know which clients and which jobs to prioritize to ensure healthy business growth? Do your recruiters and salespeople have access to your financial data or is it inaccessible to them?
We've heard in the past from our customers that because they work in so many different systems, when clients ask sales about invoicing, there's no one way to get an answer. Sales has to shuffle around from person to person, department to department, tracking the answer down. With Bullhorn One, your sales team has this information at their fingertips. In fact, your whole team can access all of the data they need to do their jobs, whether that means invoicing, finances, reporting, or candidate or client activity.
This means your sales team will never negotiate a deal with a client that's harmful to your bottom line, your recruiters can quickly answer candidate questions without delay, and your decision makers will have all of the answers they need to truly understand your business.
---
Subscribe to the Customer Blog
Subscribe for trends, tips, and insights delivered straight to your inbox.