Scale your operations with Bullhorn One's end-to-end solution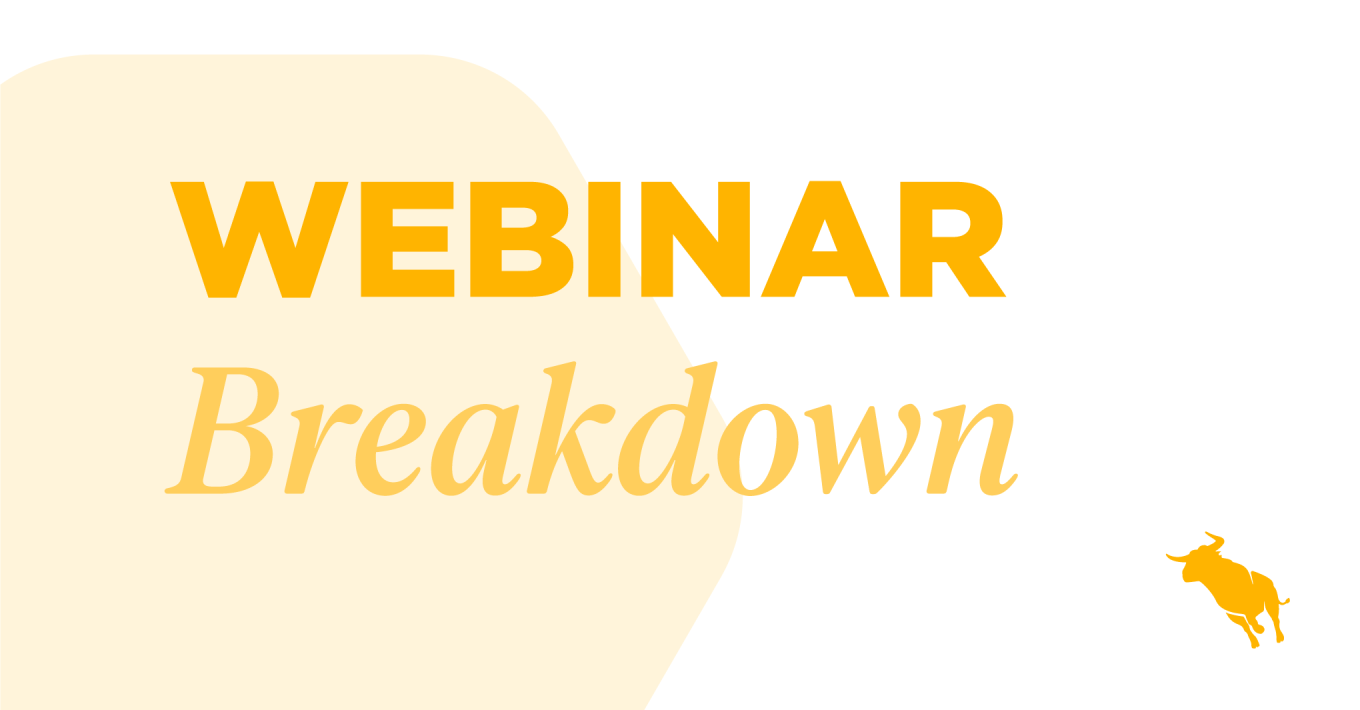 Bullhorn One is having a moment. As of February of 2023, $8.8 billion in clients have been billed, $5.5 billion in candidates have been paid, and 74,000 payees are live, all within Bullhorn One. But how are Bullhorn customers leveraging it in their day-to-day operations?
To talk about their experiences with Bullhorn One's end-to-end solution, Erica Gjervold, Senior Solution Consultant at Bullhorn, sat down with Patrick Davis, Director of Systems & Process at The DAVIS Companies, and Amy Reed, VP of Operational Strategy at CHG Healthcare.
Check out the webinar recording here, or read our recap below to learn more about how Bullhorn One helped increase the capacity for customer care, drive speed to market, and cut days-long processes to mere minutes.
Choosing Bullhorn One
When selecting Bullhorn One, Reed and the nursing team at CHG Healthcare relied on a longstanding relationship with Bullhorn to conduct a discovery process. "We worked together to find out, 'Where are the pain points in the system, and where are we trying to drive the nursing division into the future?'" said Reed. These pain points for CHG were customer experience – both clients and providers – and market speed. CHG also gained efficiencies on several back-office systems. 
For The DAVIS Companies, the goal of switching to Bullhorn One was to reduce the amount of moving parts in their tech. As a result, an end-to-end solution was a natural fit for them. "Having everyone working in the same system and cutting back on the number of ancillary vendors was super attractive to us," said Davis. Reed also spoke to the need for a single source of truth "and not five of them."
Driving efficiencies in time
When it came to capturing time, The DAVIS Companies hit a learning curve, but are starting to see more and more wins. They're able to receive time capture seamlessly, as employees are already entering their time in a customer-owned system – and the customers are already approving time within that same system. "That's where we're seeing a lot of the benefit of Time & Expense," said Davis. "We're able to meet our customers where they are. It's a solution that's efficient for us, and also well adapted to our customers' workflows."
"Less than a year ago, we were still using paper timesheets outside of the VMS," added Reed; getting their customers to adjust from paper was a challenge. Since transitioning to Time & Expense, their latest hurdle has been gaining more efficiences, particularly when working with VMS tools. They've been focused on the VMS exchange piece of Time & Expense, so they can better rely on the tools clients and customers already use to clock time. "Now, we're thinking about how to gain more efficiency and use more of the tool than we're using today," she added.
Automating payroll operations
To manage payroll, The DAVIS Companies have relied on the expertise of Bullhorn Marketplace partner Employdrive. "We were as excited to partner with them as we were with Bullhorn," Davis said. They're instrumental in handling regulatory reporting, said Davis, as well as the ability to run as many payrolls as needed within a week. The teams at The Davis Group that were involved in time entry and ACA compliance were then able to pivot and focus on candidate care. "These were roles that didn't exist in our company previously, but because of the work that's been automated, those folks have an opportunity to provide a more direct impact on our candidate experience," said Davis.
CHG Healthcare is leveraging Workday for their payroll solutions – and they've worked with Bullhorn to develop integrations that work for them. Through those integrations, they send gross pay, billing, invoice, and finance information over to Workday. It requires a lot of tweaking, but it works for CHG, largely because they rely on Bullhorn as their single source of truth for data. "If you don't get it right in Bullhorn, it won't pass through those integrations correctly," said Reed.
Streamlining invoicing
Leveraging Bullhorn One for invoicing was one of CHG Healthcare's biggest wins from a financial standpoint, said Reed. They had used Bullhorn for sales and credentialing, but for finance, they relied on separate tools that "didn't talk to each other," said Reed. "Our process for invoicing was days and days of someone manually creating emails," she said. Once they switched to Bullhorn, CHG completed their first invoicing run within minutes. 
The DAVIS Companies are still smoothing out its invoicing process, "but having everything next to each other has been super helpful," said Davis. "Being able to go to a placement, go to a candidate, see payables, see related transactions – those are all huge time-savers." The Davis Group has also appreciated the increased visibility; finances were previously stored on an entirely separate server, but now, the team has full transparency into payroll and invoicing.
Adopting an end-to-end solution
Reed's word of advice for anyone considering streamlining their back-end operations with an end-to-end solution: "don't underestimate the discovery." The discovery process was invaluable to CHG Healthcare; doing the work ahead of time to find their pain points and how to solve for them on the front end helped them understand exactly what they needed to address along the way of rolling out Bullhorn One.
Davis noted that Bullhorn One brought certain functions of the process that had previously existed far downstream into their ATS/CRM. Conversations around invoicing requirements and customer preferences were able to happen earlier in the process, but training his team on how to manage that data that soon was key. "Training is still something we're going through, because it was a substantial change for us," he said.
Reed added that cleaning up your data in advance will only make everything run more smoothly: "You might build great things, technology-wise, and the tool might be great, but if the data stinks, you're stuck."
What's coming next?
Bullhorn's One momentum is just the beginning. We'll soon be introducing Time & Labor, which will allow you to:
Streamline workflows

and enhance efficiency with all time and expense process on a single, unified platform.

Enhance data visibility

and empower front office staff to self-access key information quicker.

Utilize robust reporting categories

with time and expense data integrated into your system of record.

Access a more robust and configurable rules engine

that is entirely self-service, allowing you the freedom to create and modify time interpretation rules as you need.

Leverage the Bullhorn platform

to utilize features such as

Automation

to streamline manual processes, or our robust open APIs to further expand your capabilities.
With these changes, Bullhorn One can continue to help you scale and meet the ever-changing needs of your clients.
---
Want to learn more about how Bullhorn One can help you run every aspect of your recruiting business? Get in touch with your account manager today.
Subscribe to the Customer Blog
Subscribe for trends, tips, and insights delivered straight to your inbox.