Textus, Herefish, and Bullhorn: Creating a Tech Stack That Wows Candidates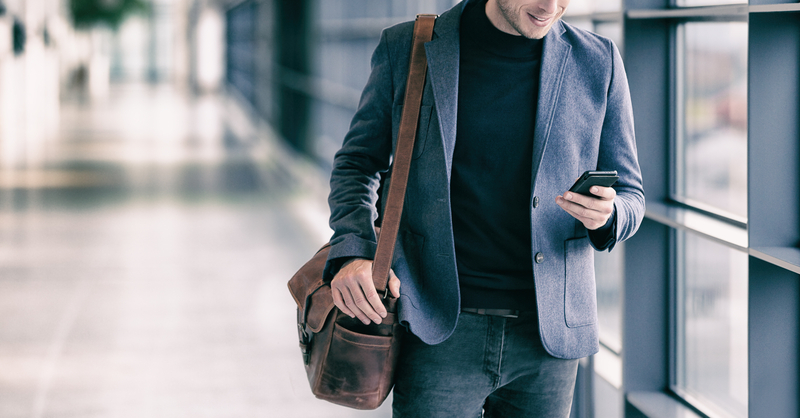 If you're like most staffing execs, you know that good relationships make or break your business. Your team works hard through daily candidate outreach to build the kind of relationships that can make your firm last, and you work hard to build the partnerships with clients and services that will grow your business. At TextUs, we know how important relationships are, too. That's why we built a real-time communication platform that powers 1-to-1, authentic communication and meets your candidates on their terms—in real-time, on their phones.
And that's why we've partnered with Herefish and Bullhorn—to bring you a real-time communication tech stack that meets your team's need to communicate fast, to automate thoughtfully, and to track relationship success—all in your ATS.
The TextUs, Herefish, and Bullhorn partnership
Together, TextUs, Herefish, and Bullhorn enable recruiting firms to combine corporate-level recruiting automation, desk-level 1-to-1 communication with candidates, contractors, and clients, and global oversight of all outreach. With a conversational approach to text messaging, strategic automation, and a powerful ATS, you'll be able to create a stand-out candidate experience.
Now, when you hear "automated text messaging," you may think of the spammy SMS marketing of yore, but that's not what we're about. We empower you to create a personalized experience that gives your candidates a 1-to-1 connection with your recruiters.
And with all the conversations your team will be initiating, the intuitive, user-friendly, and robust interface of the Bullhorn ATS will help you make sure connections are nurtured, placements are made, and your business continues to grow.
With this powerful tech stack, your candidates feel supported through every step of their journey with you and your team will feel empowered to create long-lasting relationships with them.
Explore The TextUs, Herefish, and Bullhorn Partnership
Use conversational texting to redefine the candidate experience
With TextUs, you can reach out to candidates with conversational SMS campaigns that get up to a 40% response rate. These texts are sent from the same business phone number that your candidates use to call you. As a recruiter, here's why this is so important:
You can provide a real-time, 1-to-1 connection to your candidates  

You'll build trust with candidates because they can easily call or text the same number

You can promote "Call or Text Us" on your business phone numbers
By moving away from me-first promotional messaging to candidate-first personalized job offer texts, your candidates will feel like they have a personal connection with you. They'll find it easy to respond to texts on their own terms, on their own time, or even to give you a quick call back at the same number you texted them from.
Use automated texting in the candidate experience
By combining the power of conversational text campaigns with Herefish's recruiting automation platform, your team can nurture candidates throughout their entire lifecycle. Instead of taxing your team with the daunting task of keeping track of every new hire's schedule, TextUs and Herefish enable you to automatically send personalized text messages at key points in their journey with you, all from your TextUs number: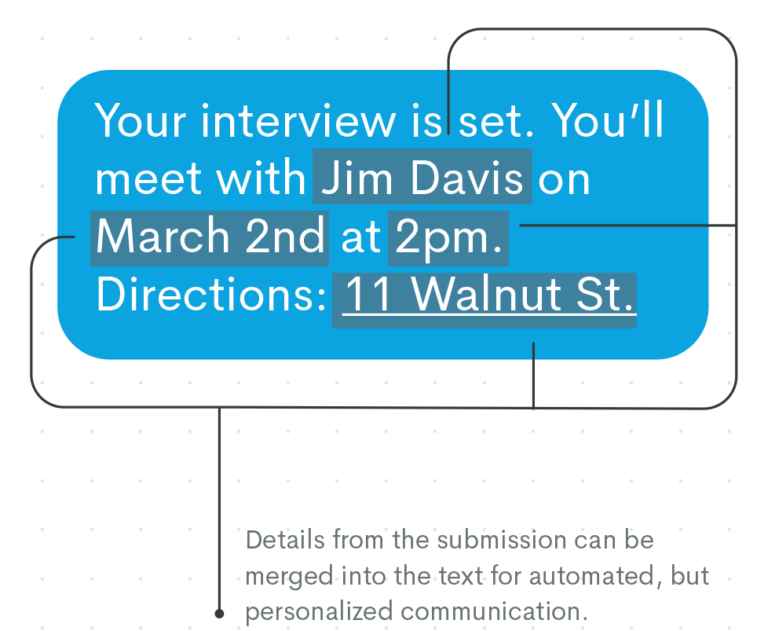 Send a text…
On the first day of an assignment with directions and company contact info

The day after the start date to check in on how things are going

With a link to a satisfaction survey 7 days after onboarding

With a weekly reminder the day before timesheets are due every week

On their last day to see if they need anything

On their birthday with a little gift card to help them celebrate

Midway through an assignment with ideas for their next assignment and to ask for their net promoter score (NPS)
Use a candidate-focused ATS to track leads
With an influx of engaged candidate communication, your team needs an intuitive ATS that tracks all the information they need, automatically. And there's a reason that, in the latest State of Staffing Report, Bullhorn came out as the most popular ATS in the staffing and recruiting industry. With Bullhorn, your team can:
Send personalized 1-to-1 text messages directly from your ATS

Create team-wide, mergeable texting templates to target specific candidate lists

Track and record all text communications directly in a candidate's profile

Tap communication analytics to gain deeper insight into what works for your candidates

Gauge the overall health of candidate interactions and relationships
With TextUs, Herefish, and Bullhorn working together for you, your candidates will know that someone on your team is always there for them.
Subscribe to the Customer Blog
Subscribe for trends, tips, and insights delivered straight to your inbox.