With Herefish, Conexus Automates Engagement to Create a Reliable Source of Candidates
Working out of London, The Conexus Group is made up of five companies (Pentasia, iGaming Academy, Marden, Ambra, and Partis Solutions) that operate in the consulting, staffing, and training space. The focus is on tech (particularly gaming), and this specialization has seen the group carve out a lucrative niche in a relatively short amount of time.
The Conexus Group has a proud history of recruiting and training in the tech industry. The London-based operation encompasses five brands, and each has a different focus within the sphere. With a wealth of experience, the group offers its companies guidance and strategic direction, helping each to identify opportunities and fully capitalize on them.
As The Conexus Group's Digital Brand Manager, Will Sawney is charged with ensuring that the tech focus within the four walls of Conexus is every bit as great as that projected by its member companies. So when he identified some serious inefficiencies in the way the group was operating, the search for a solution began in earnest.
Emails to lapsed candidates, even after years of no activity, average a 10% response rate. This translates to hundreds of candidate interactions a month for us...We also have a campaign designed to capture those new leads that aren't reached by consultants on the first try. At the end of month one this effort is achieving a 97% success rate.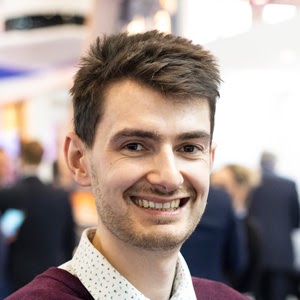 If I'm honest, I'm not sure if everyone in our teams fully understands the full capabilities of Herefish exactly... but it's the most popular product we've introduced to date. When our tool is delivering high-value candidates to consultants' inboxes at exactly the right moment, we become the most popular department in the company.