[UKI] Bullhorn Basics Webinar Series – Episode 1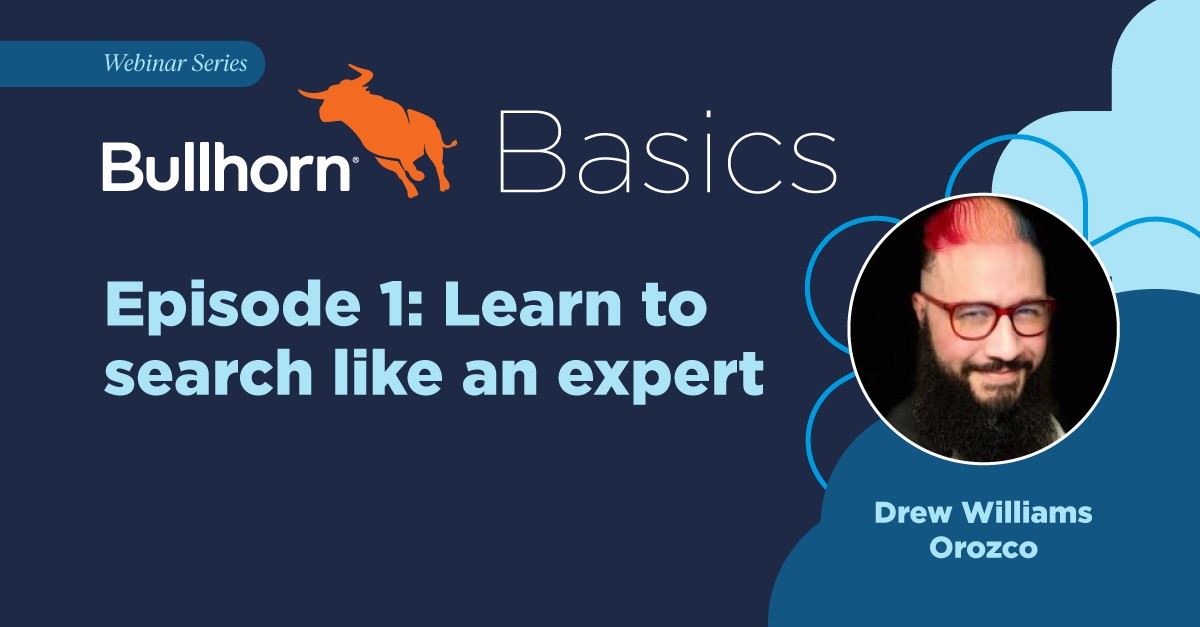 Let's bring it back to the basics! Unlock the potential of the tools you have at your disposal by learning from the experts.
Watch Episode 1 – Learn to search like an expert
No one likes a broken record, make your searches smooth and hassle free!
Searching in Bullhorn is one of the most commonly utilised tools, allowing you to locate records the way that suits you. But without a clean database this task can quickly become a chore. How can you find what you're looking for with ease?
In the this episode you will discover:
How to maintain clean databases
How to use additional criteria
How to use advanced note searching
Join us for the upcoming episodes by registering here!