When Art Papas founded Bullhorn in 1999, he originally envisioned the product as an online marketplace for creative types such as designers, artists and copywriters. Once his vision had changed and he realized that Bullhorn was especially useful for the staffing industry he began pitching it to recruiting firms and customizing it to further meet their needs. Ever since, Bullhorn as a company has been dedicated to serving third-party staffing firms only, providing our clients with the innovative solutions that are unmatched in the industry.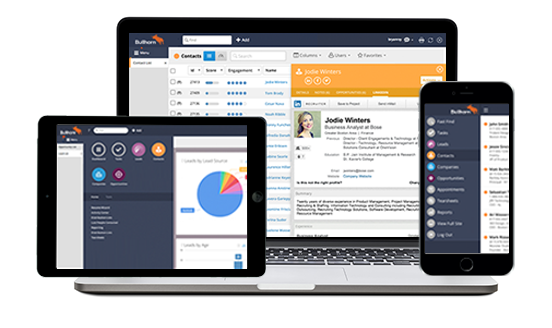 What is it like to be a Bullhorn user? Bullhorn is chosen five times more than our competitors, making it the most trusted recruiting software solution in the industry. With Bullhorn's fully-integrated, end-to-end solution, users can save hundreds of hours per year by automating their recruitment processes. The efficiency of the product also helps users eliminate redundant data entries and errors, saving them time and money.
One of the Fastest ATS & CRM on the Market
Bullhorn and its users are obsessed with speed. The company spends over $1 million every month on enhancing the product to speed up searches and reduce clicks so users can move extremely fast ―critical for success in the recruitment industry. Bullhorn's patented technology automatically tracks and captures users' activities in the system, minimizing extra steps for employees and giving recruiting managers more visibility into the business. Learn what Bullhorn customers think of our products and read Bullhorn CRM reviews.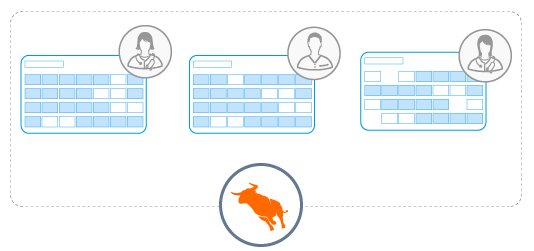 Why do Firms Choose Bullhorn Recruiting Software?
From posting on job sites to sourcing the best candidates, recruiting software will enhance the recruiter workflow in many ways. Bullhorn has over 8,000 recruiting agency customers trusting them to deliver a high-performing product every day. Bullhorn's offerings support companies of all sizes, whether you are a 1-user start-up or a global firm with thousands of users. This means that as your company grows, Bullhorn supports that growth, allowing you to add users, offices, and business lines when you need to without a massive migration project. Learn how Peoplebank, a leading IT recruitment firm based in Australia, leveraged Bullhorn to expand nationally and internationally into the Asia-Pacific region in this staffing software case study.
Bullhorn is a true cloud product, which means it saves staffing firms money over time. Did you know that a Software-as-a-Service (SaaS) solution can cost a firm 46% less than an on-premise product and 35% less than a hosted solution? With a 99.99% uptime record, Bullhorn users experience less than an hour total of downtime each year. This means that Bullhorn users will never lose a client or placement because they can't get to their software. On-premise solutions average up to twenty-five times more downtime each year, which is a full day lost that you'll never see back.
Bullhorn understands that today's recruitment firms require technology solutions that respond quickly to changing market conditions and dramatic new developments. Bullhorn's ATS & CRM has handled more than 8.5 million jobs, leading to 3 million placements, ultimately delivering more than $109 billion in revenue to our customers. But don't take our word for it. See it for yourself ―sign up for a free demo today to experience the platform first-hand.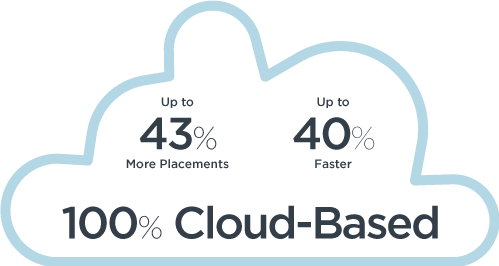 Where can I find Bullhorn software reviews?
Check out Bullhorn Reviews on the Bullhorn website to learn how the ATS & CRM solution fulfills mission-critical requirements essential to recruitment agencies, such as reliability, flexibility, scalability, and security. Hear directly from Bullhorn's clients, some of the most profitable recruiting firms in the industry, and read about how they use Bullhorn products every day.
Are you looking to purchase ATS & CRM software? Download The ATS Advantage: A Buyer's Guide for buying tips and resources to help you navigate today's staffing software marketplace.