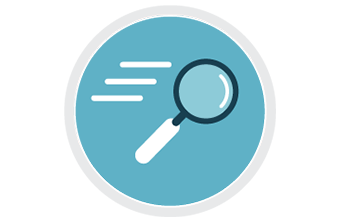 98% of recruiters are using social media for recruiting. Are you one of them?
In 2013, Bullhorn found that 97% of recruiters rely heavily on LinkedIn for hiring, while only 12% use all three major social networks―LinkedIn, Twitter, and Facebook.
However, we've seen a growing interest in social media among recruiters. In 2018, respondents of our global staffing survey ranked social media as a top-3 source of candidates and said that social recruiting is one of their most sought-after training topics.
What are the benefits of social recruiting and how do recruiters get the most out of it?
Top 5 Benefits of Social Recruiting
Increased Access to Candidates ― Social media is a great way to connect with a wide variety of members of today's workforce, who spend an average of 37 minutes daily on social media. It's also a great way to engage Millennials, who currently represent 15% of the workforce and are its fastest growing segment. According to Forrester Research, 30 million Millennials are ready to join or have joined the workforce and another 46 million are waiting in the wings. The key to effective engagement on social media is to be genuine and transparent while providing useful and relevant information. Interact and converse with candidates rather than only advertising your job postings.
High Visibility ― Social media networks give your firm and open jobs greater exposure in places where your target audience spends a lot of time. By now, most recruiting firms have established a presence on social media websites, but suffer from a low number of visitors and limited interaction. If you want to gain more visibility on social networks, participate. Ask your clients for reviews and testimonials. Reward contributors in ways that spur bragging rights. Offer more valuable content than your competitors do. Become the go-to expert in your field and you will increase your brand's exposure on social media.
Low Cost ― Recruiting costs related to social recruiting are typically lower than other sources. Joining a social network like LinkedIn or Twitter is free, which automatically reduces the cost to hire. More often than not, social media allows for no-cost messaging, job posting, and relationship building. There are some fees associated with select features that you may or may not decide to use, but overall, social recruiting is a low-cost strategy.
Referrals and Relationship Building ― The nature of social media networks enables recruiters to make new connections daily. Those relationships can offer tremendous value in the form of referrals if they are properly sustained and nurtured. Long-lasting relationships lead to higher acceptance rates and more revenue for your firm. Make sure you spend time initiating conversations and getting involved in related communities in order to successfully build relationships and referrals on social media.
Passive Job Seekers ― Passive candidates aren't necessarily looking for a new job, but they are highly qualified individuals in the workforce. Social media helps recruiters get in front of these types of candidates and convince them to make a move. By recruiting passive candidates on social networks, recruiters can tap into specialized skill sets and ultimately present better candidates to their clients.
Social media is and will remain a powerful recruiting tool in 2019. There is still a lot of opportunity for recruiters to connect instantly with thousands of high-quality candidates. It's up to recruiters and recruiting firms to leverage these networks for the greatest return.
---
To learn more about the social recruiting capabilities available in the Bullhorn applicant tracking system, visit the website or contact a representative today.
Industry Best Practices for Recruiters
Download these free resources to discover recruiting best practices: