Submit the smart way.
Submit and track branded, mobile friendly candidate profiles right from the job record in Bullhorn. Automate & simplify your submission process while cutting your feedback time in half.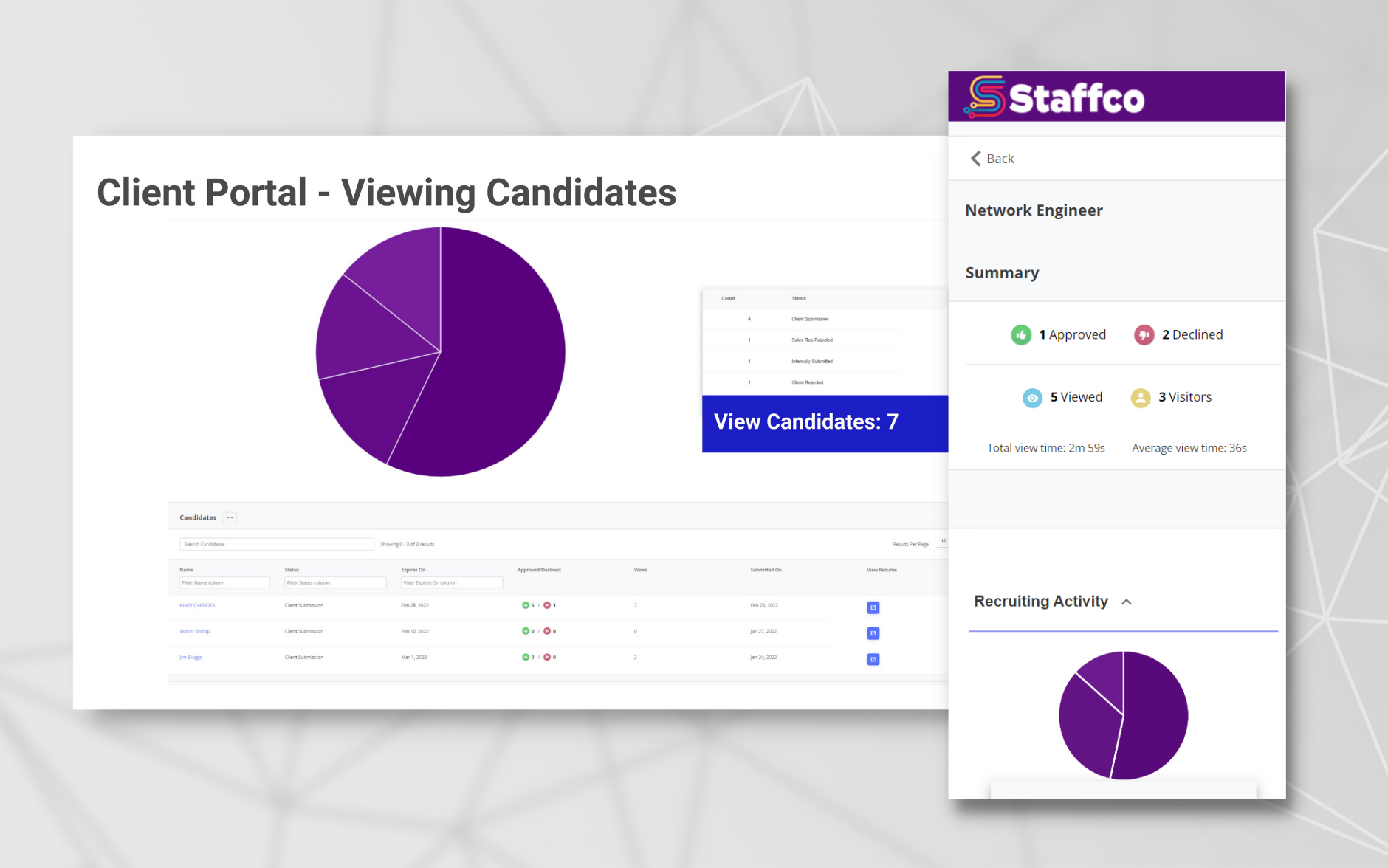 The Client Portal you've been waiting for.
Give your clients white-glove access and a seamless experience with our password protected client portal. Allow users to view submitted candidates and live status updates, managed automatically from Bullhorn. This feature expedites the candidate review process even further and provides your clients with the flexibility and freedom they need to make hiring decisions more quickly and seamlessly.
Candidate profiles with the touch of a button.
Skill Marketing is our candidate marketing platform in Bullhorn allowing you to proactively market great candidates without being attached to a job – say goodbye to creating fake jobs in Bullhorn! Create candidate profiles and instantly share them with clients. Or use tearsheets (hotlists) in Bullhorn to share entire lists of candidates, while tracking views and feedback in real time.
Real-time Notifications
No more submission black holes! Get instant, real-time email alerts when clients view and give feedback on candidate profiles. We'll also put everything back into Bullhorn as a note, so you'll never be left in the dark.
Elevate your brand.
Always clean & consistent. Each candidate profile is branded with your logo and colors – helping you stand out among the competition. 3DIQ also supports multiple company brand profiles.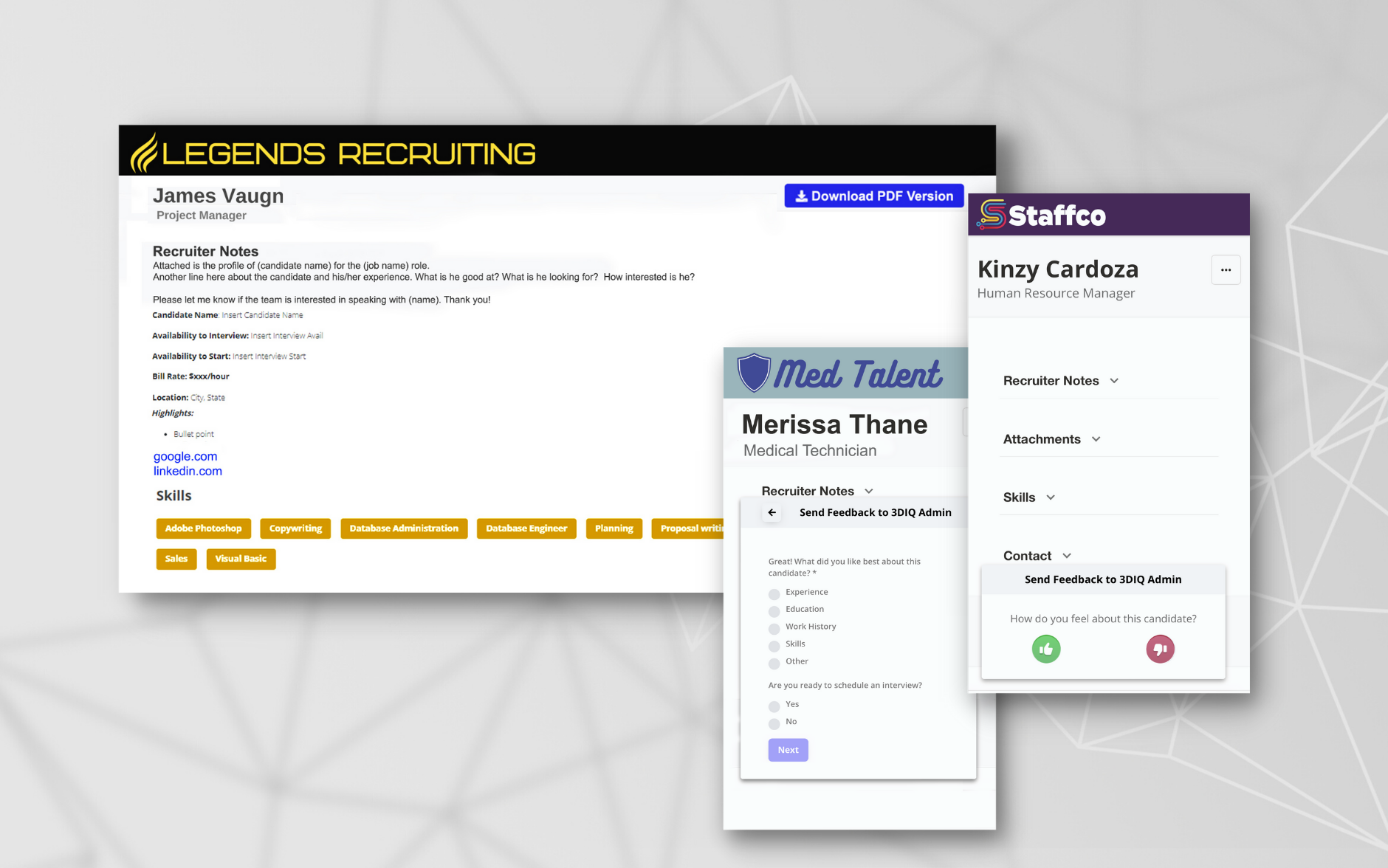 Saving Time + Money never looked so good.
Deliver a cutting-edge customer experience while TRIPLING your placements and DOUBLING your interview rates.
Never Leave Bullhorn: Prepare, generate, and send candidate profiles all within Bullhorn. Customize note actions and authors, too, with automatic note logging.
Custom Profile creation options use the fields directly from the candidate's Bullhorn profile! You'll love how easy it is to create your candidate profile in 3DIQ using the text contained in the "Resume" field.
Mobile Friendly Experience: There's no app to install, no login to remember. Just click and view talent
Customize feedback questions to help clients screen candidates and make better decisions.
Each time you create a candidate, we'll save it automatically, allowing you to use it again for future jobs.