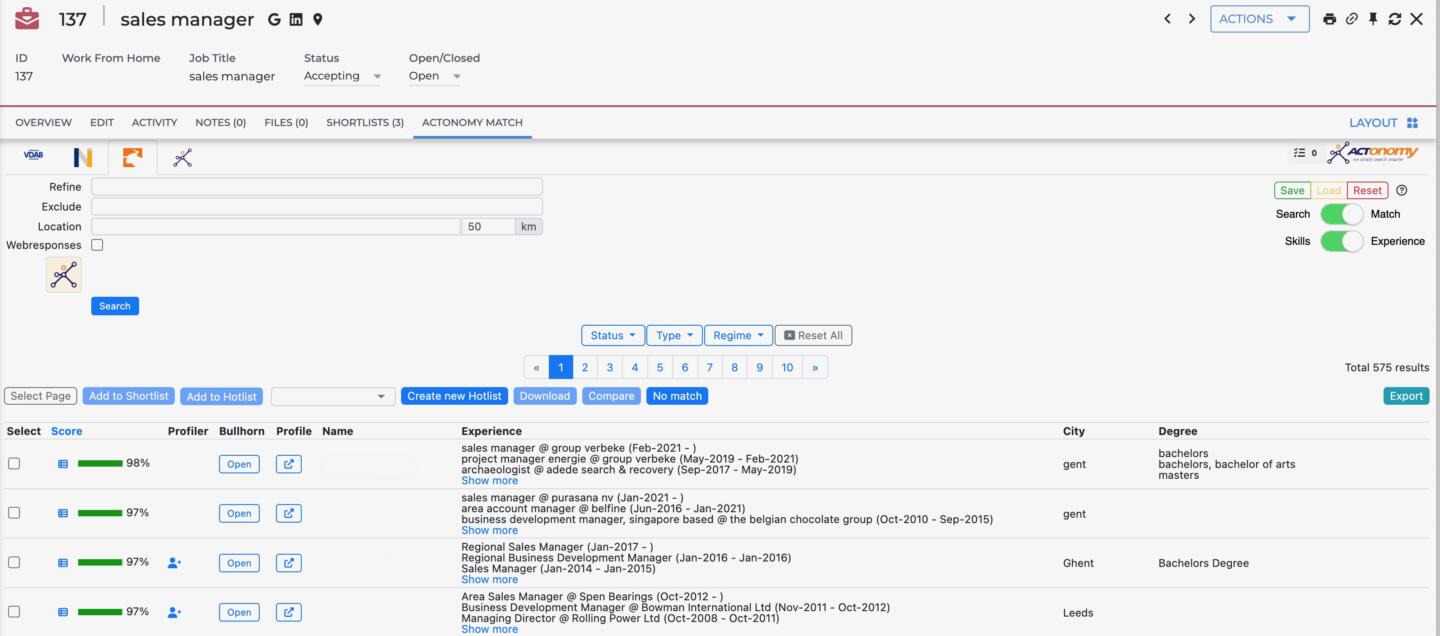 Find the hidden gems in your ATS/CRM!
By applying artificial intelligence and machine learning technology, Actonomy's flagship platform – called xMP – allows to search on many more criteria simultaneously than what user typically do with 'Boolean Search'. The result : more suitable candidates can be found thanks to the usage of synonyms, related concepts and concepts that can implicitly be derived from candidate profiles!
The Actonomy Match plugin allows you to get the results of the match into hotlists and shortlist, so the candidates can be selected and processed further in the Bullhorn application.
Although the AI technology uses complex algorithms to expand the searches, the user sees only the simplicity : click on Actonomy Match and get the best candidates for your vacancy.

Matches explained - FIT/GAP analyse
The Actonomy Match engine is not only getting the user the best candidates for a vacancy, it will also tell the user why those candidates have been picked. The result list is sorted by score and the user is able to dig into the details of that scoring, to find out why each candidate has been picked. Based on that information, candidates can be selected for further follow-up.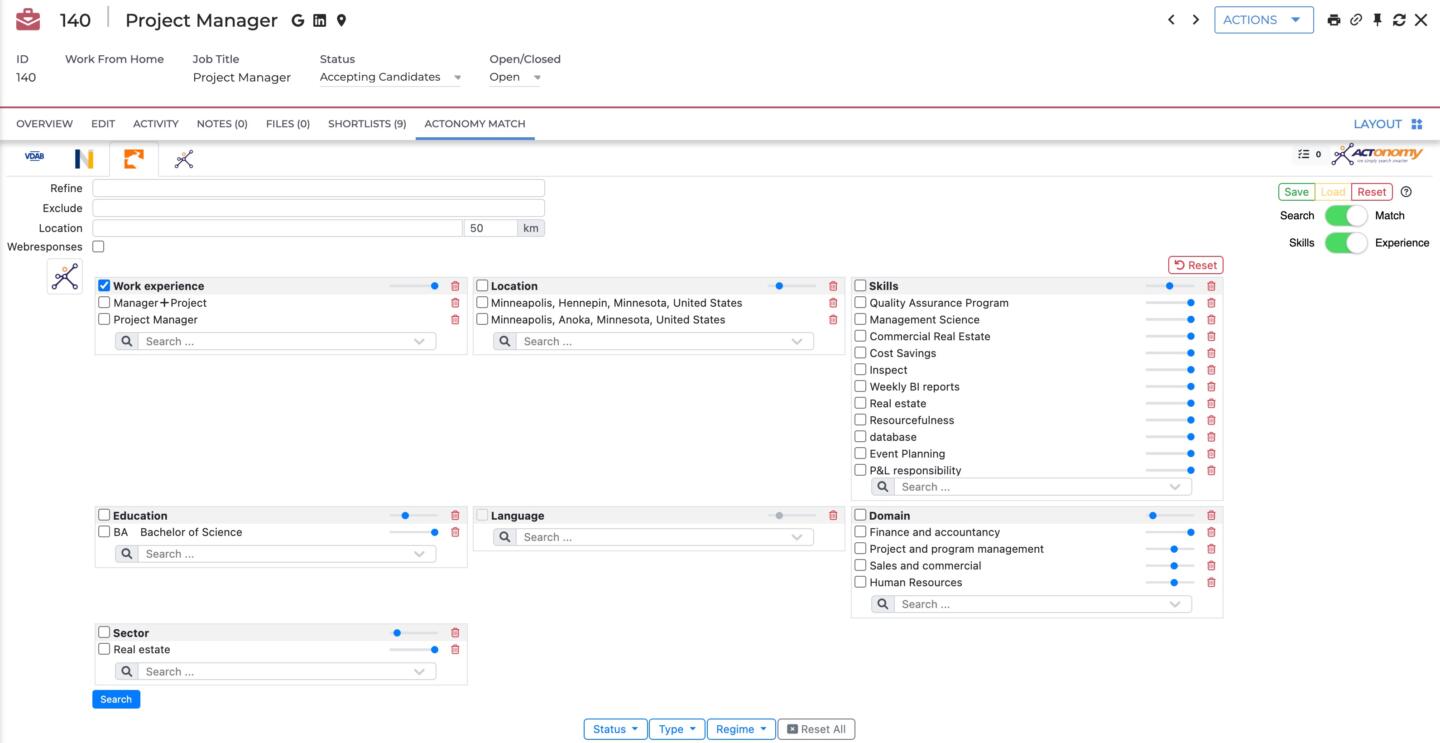 Configure your own matching parameters.
Actonomy allows users in a unique way to define their own matching parameters. Users can easily set their own weights, their own preferences and indicate what is import in a vacancy.
Using a smart panel, the user gets access to the criteria that Actonomy's algorithms will use during the matching and it can easily be tuned by a user!
By using AI/ML, the software will guide the user with extra skills, provide suggestions on alternative roles.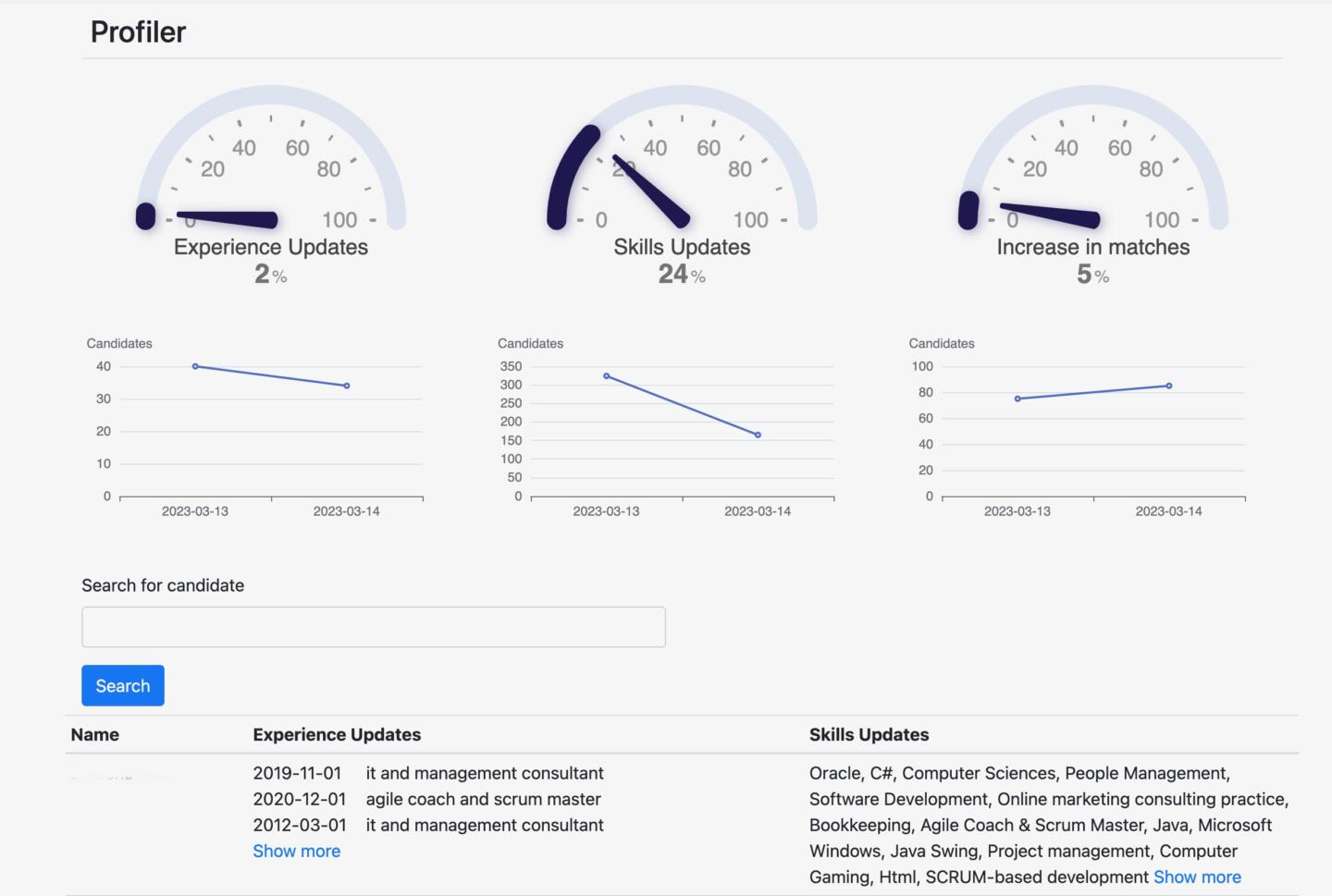 Experience the Power of Actonomy Profiler: Auto-Update Candidates and Rediscover Dormant Talent!
Automatically update your candidate records and effortlessly re-engage with dormant profiles. Actonomy Profiler continuously scans the internet for updates, ensuring you always have the latest information. Unleash the full potential of your talent pool like never before!