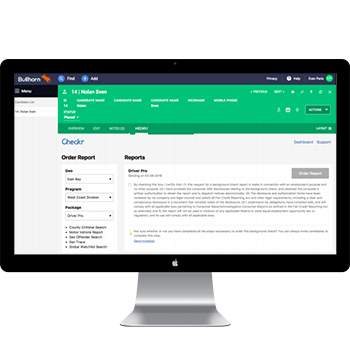 Increase Productivity & Operational Efficiency
Checkr's integration with Bullhorn has reduced 16 steps to 3 in ordering background checks. Recruiters and users managing background checks can order checks, view the progression of orders, and see results all within Bullhorn. The time savings gained from using Checkr inside of Bullhorn means recruiters are more productive and agencies minimize wasted time and cost in the background check process.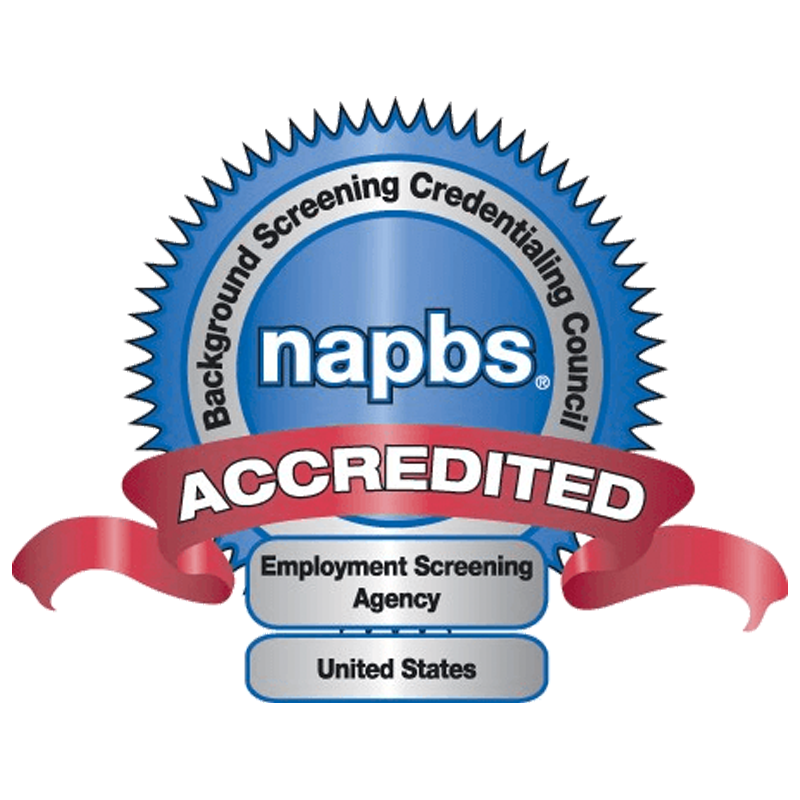 Mitigate Risk & Maintain Compliance
Our obligation with our customers is to collect and deliver a report in the most accurate and compliant way possible. We have a dedicated team of in-house compliance experts and use technology to remove bias and ensure that you are following all relevant laws, regulations and guidelines that are applicable to the industry, location and job. Plus, Checkr is certified by the National Association of Professional Background Screeners.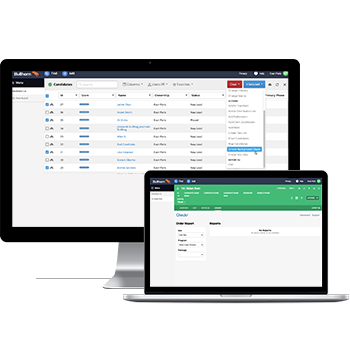 Differentiate Your Services
As clients ask for more and more transparency in the hiring process, Checkr helps enable you to provide better service. Through accurate ETA's and forecasting analytics, you can set better expectations up front with your clients and build stronger relationships by delivering candidates on time.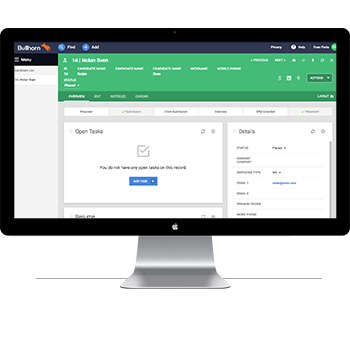 Improve Candidate Experience & Conversion
Checkr understands that candidates are the lifeblood of your business and in many cases they are the most important asset you have. At Checkr, we know that there is a strong correlation in a good candidate experience leading to higher conversion so we put a huge effort and focus on ensuring that you deliver the best experience possible to every candidate that runs a background check with you.