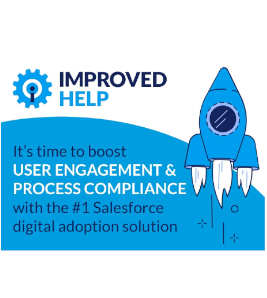 In-app Training, Sales Enablement, Onboarding & User Adoption
Deliver your content in context. Enhance employee, customer and partner onboarding and training. Drive improvements by monitoring content use and app engagement. Update only the content that's used to save 100s of hours a year.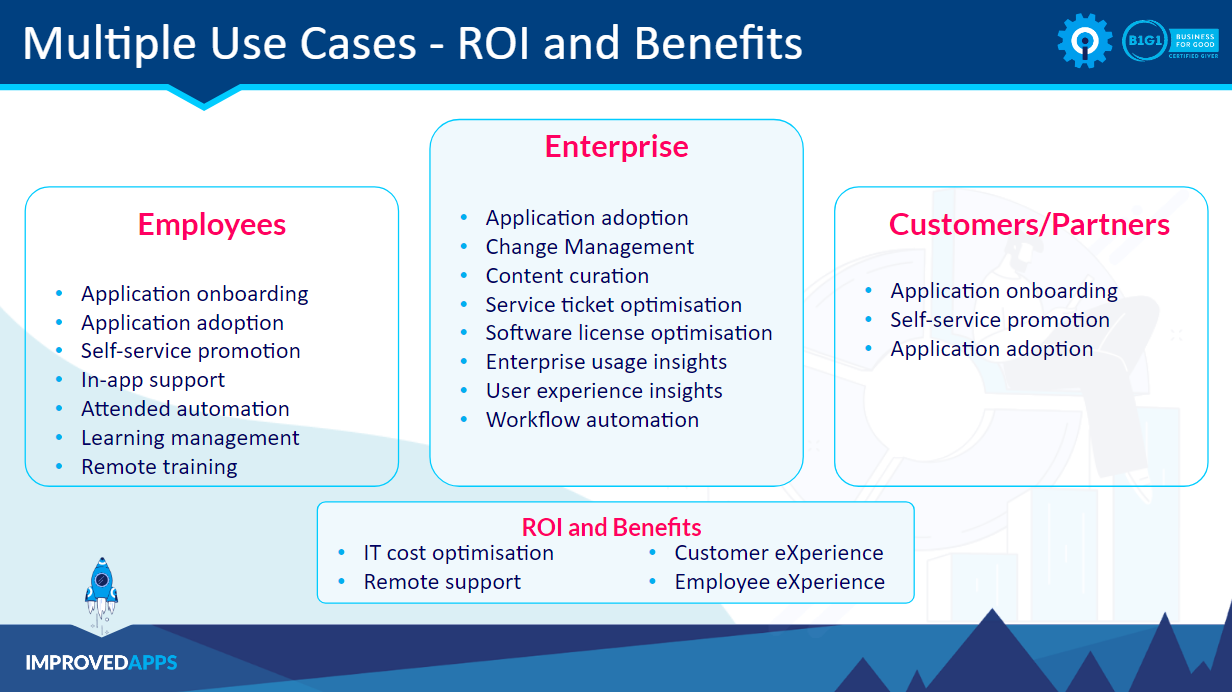 Get more out of Bullhorn for Salesforce, boost efficiency and cut costs
This digital adoption solution surfaces your critical content to the right people at the right time and provides help and training, Sales enablement and compliance tools.
Digital adoption transcends many business critical applications and processes in the enterprise and provides access to statistical information that can be analysed and further expanded, capturing sentiment and feedback as various user communities go about their day.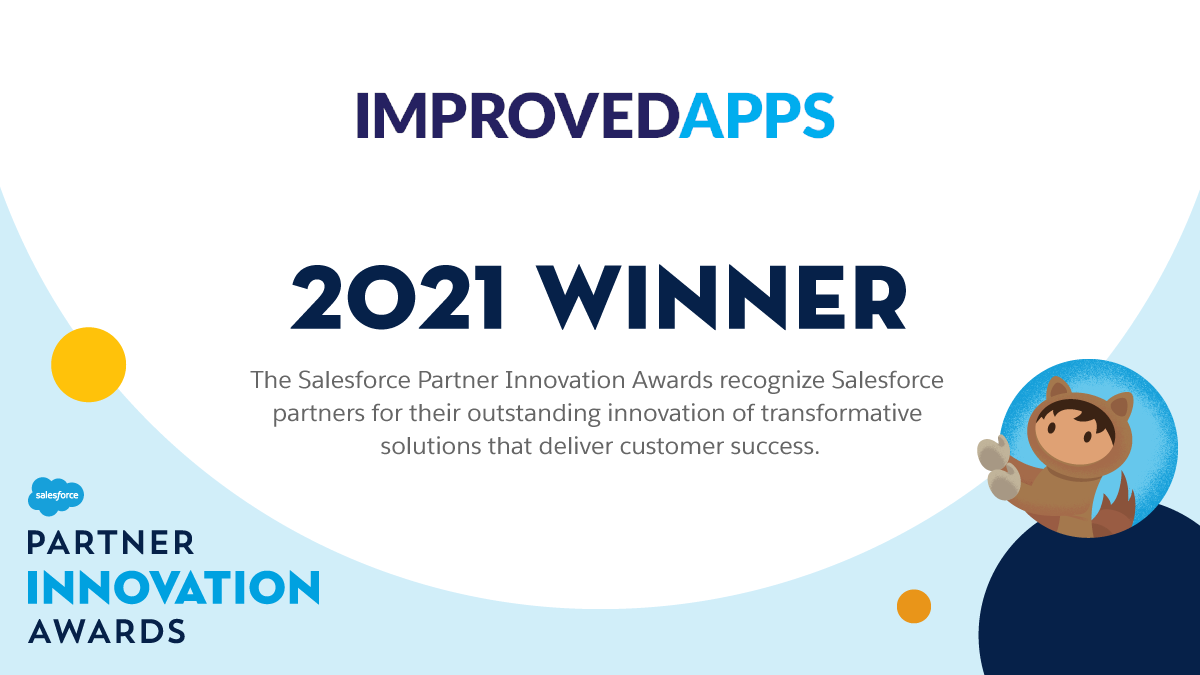 Get the insights you need to manage your recruitment business
Full analytics to support data-driven improvements – Improve your Salesforce ROI. Understand your true adoption & content usage using packaged reports and dashboards that you can schedule or run anytime. Understand what's working & what can be improved.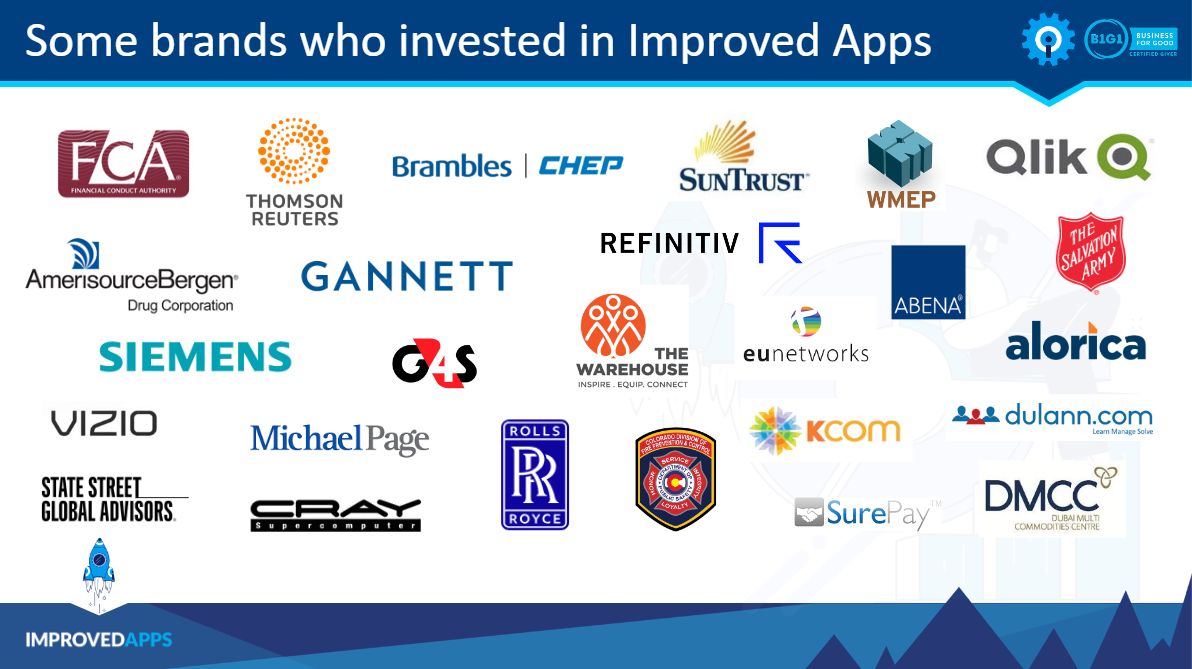 Commercial Details (transparent pricing)
Discounts are available for nonprofits
BASIC (20 USERS TOTALLY FREE), PRO & ENTERPRISE Options: Free trials for all, let us prove the value to you.
POST TRIAL
Just £4GBP ($5USD) per user per month
User volume DISCOUNTS apply
Min contract 12 months – Longer terms = bigger discounts
More info or get started now: https://bit.ly/ia-pricing