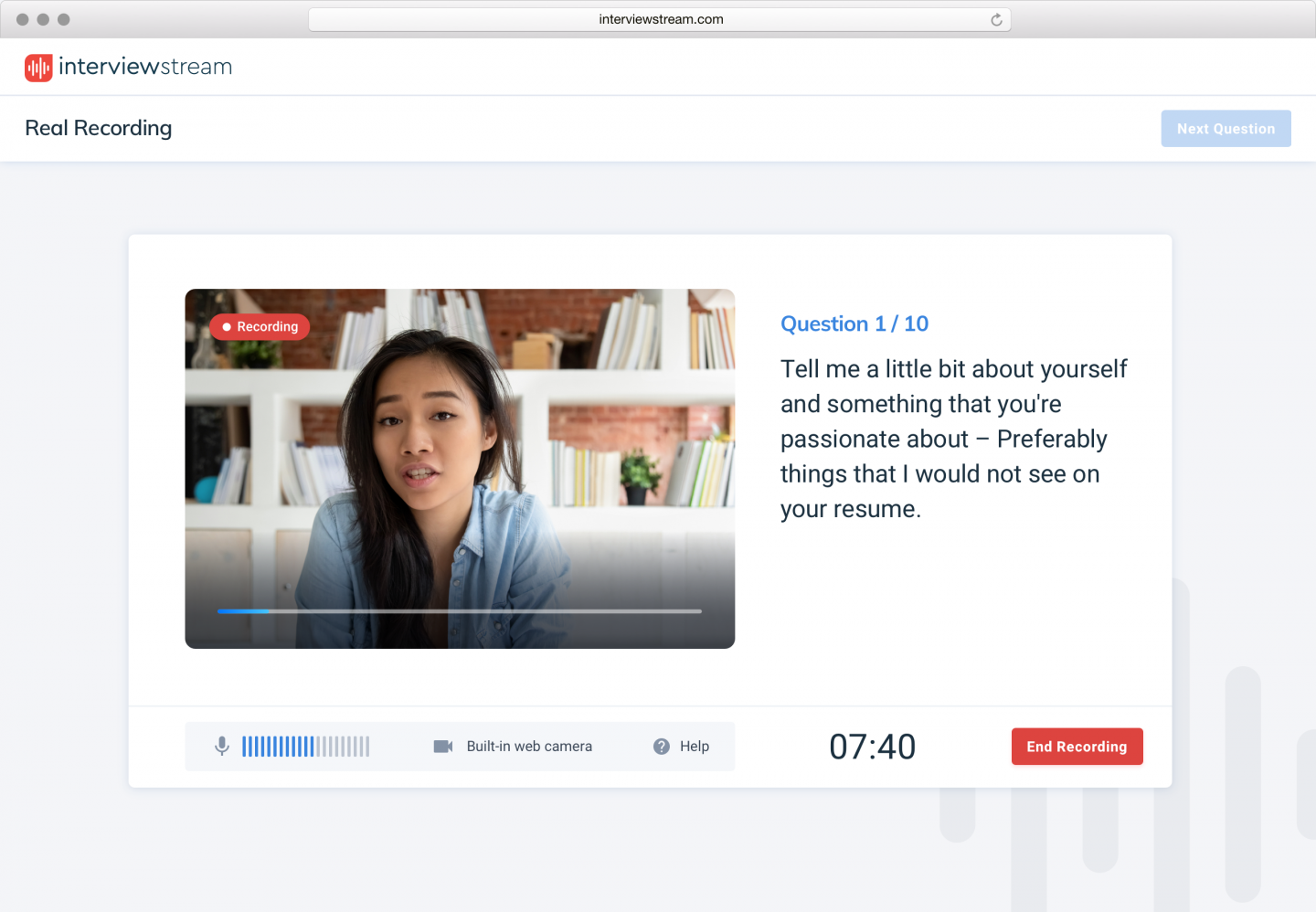 Improve Screening with On Demand Interviewing
Reach the right candidates, before your competitors, with on demand video interviews to reduce your overall time- and cost-to-hire.
One-way video interviews can be completed outside of business hours, creating flexibility for both your team and your candidates. Candidates can access their one-way video interviews on any device through a web browser or by downloading our app in the Apple or Google Play stores.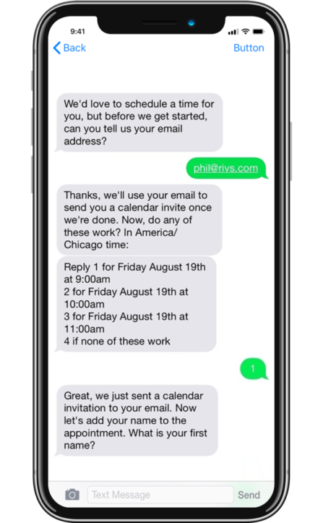 Cut Down on the Back-and Forth with Interview Scheduling
Automate your interview scheduling process to reduce the time-consuming manual tasks that come with scheduling interviews.
Candidates can schedule their interview from their phone, laptop, or anywhere with a browser. Many candidates schedule within the first few hours of receiving the invitation and the majority schedule within 24 hours.
What used to take days is now just a quick click of a button away. The automated interview scheduling software syncs your client's calendar availability into one easy-to-use calendar that enables candidates to easily select a time for individual, back-to-back, and panel interviews.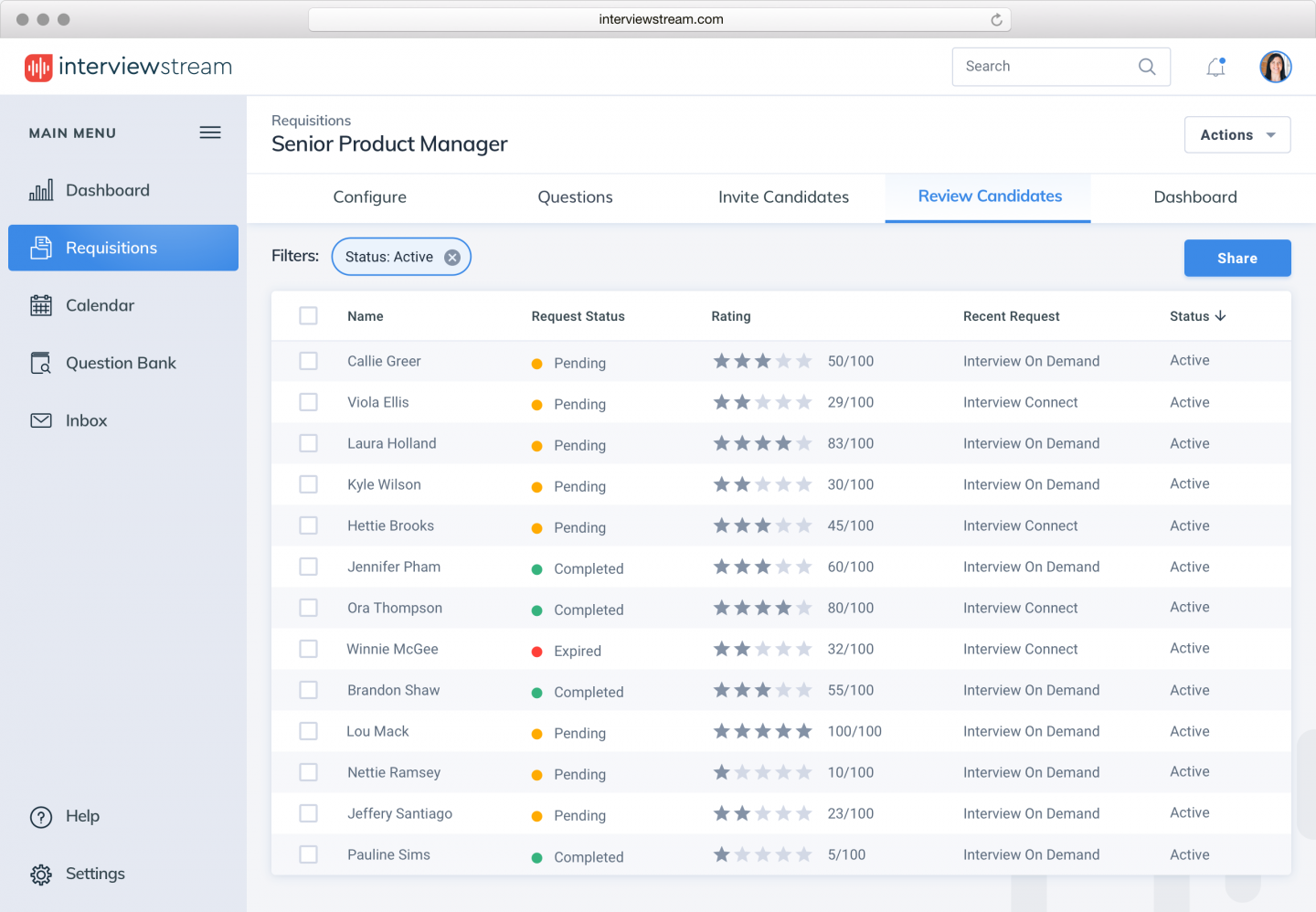 Reach More Candidates with Online Interviewing
Expand your talent pool and connect with remote candidates anywhere in real time with live video interviews.
interview connect allows clients to rate and score candidates in real time and with the same information. You can re-watch the live video interviews after they have been completed to further review candidates' responses.
Candidates can complete the live video interview, and learn more about your company, from the comfort of their own homes and without traveling into the office.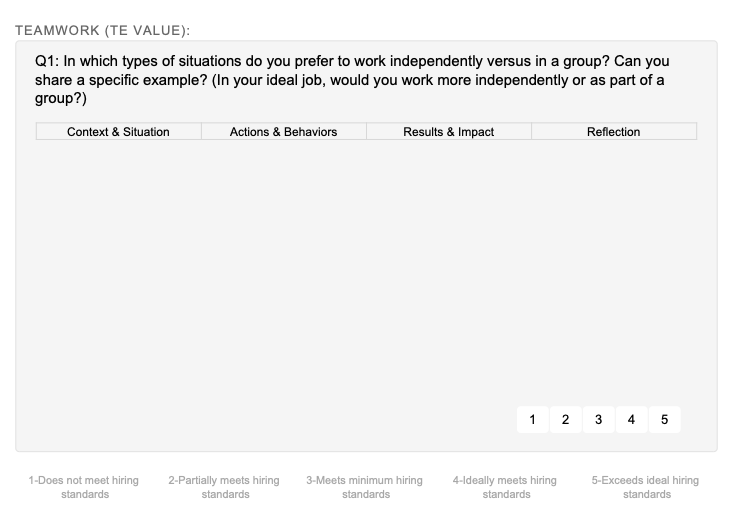 Improve Your Candidate Selection with guide builder
interview builder allows you to create a structured interview guide for each job order and role that accurately and consistently evaluates a candidate's hard skills and cultural fit.
Your clients are able to save time looking for questions to ask and will get a more complete view of a candidate by following this guide. You can create interview guides that allow you to choose from relevant industry, business, or role focused questions.