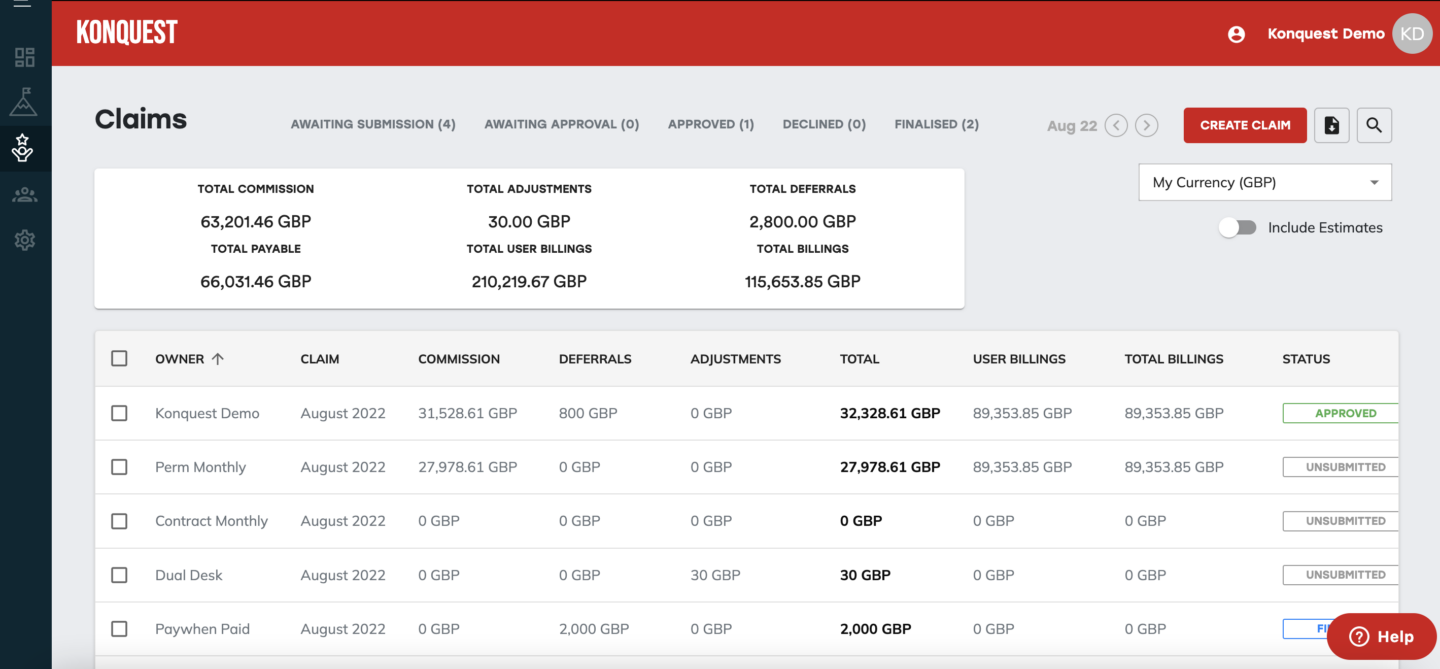 No more spreadsheets, automate with Konquest
Create and manage unlimited commission schemes, plug in your Bullhorn and Pay & Bill data and we'll automate all of your calculations. Replace your spreadsheet with a cloud based system and access your management reporting in real-time on-demand.
From here you can reconcile against your invoiced revenue and review all the information you need to run payroll each period.
Real-time, on-demand visibility for your whole team
With Konquest your consultants and managers can access their commission statements whenever they like. We bring your commission schemes to life with visual progress bars and keep your team informed with real-time, on-demand access.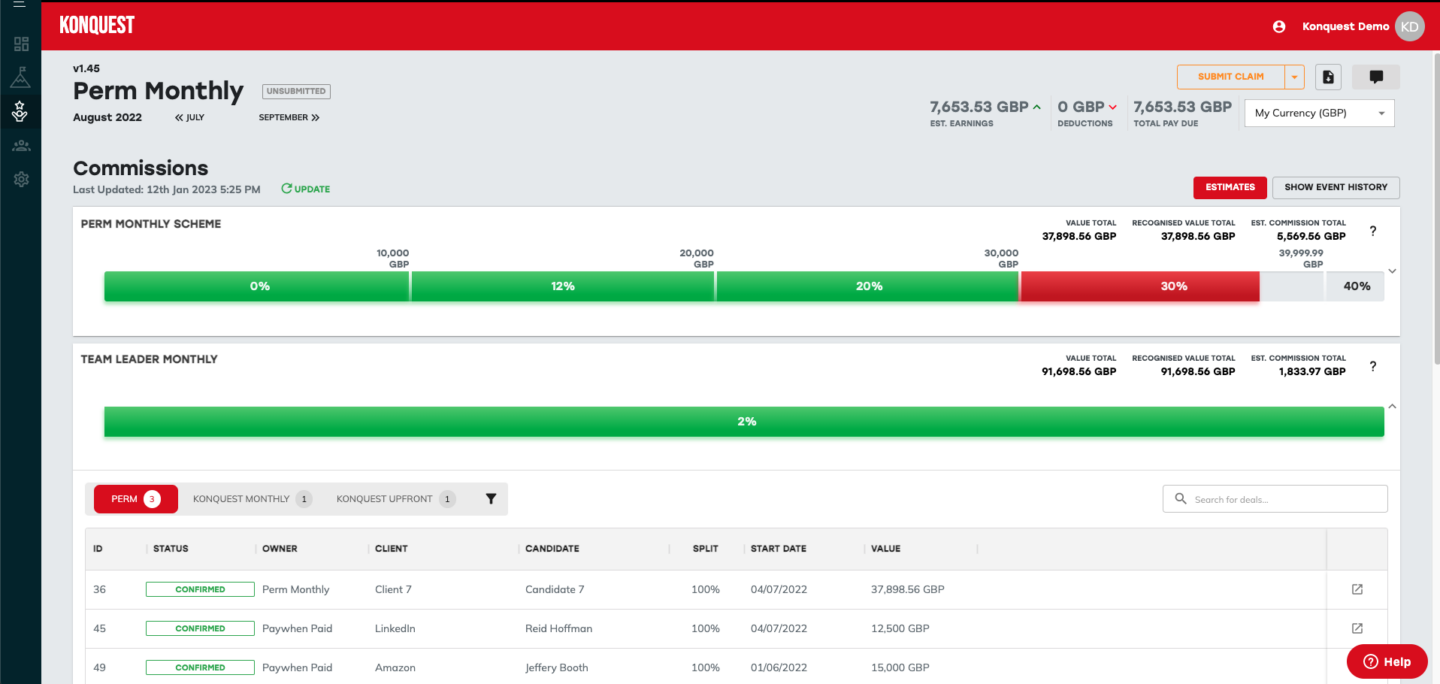 Month end disputes and errors be gone!
Konquest calculations are 100% consistent, and we give your consultants real-time access to all the information they need to understand why their commission is what it is. Click any scheme from any statement and you'll immediately reveal a list of the contributing deals together with status and additional data so your team always know where they stand.
By involving your team in the process like this you'll reduce month end questions, disputes and surprise payments, whilst also driving performance and increasing the quality of your Bullhorn data.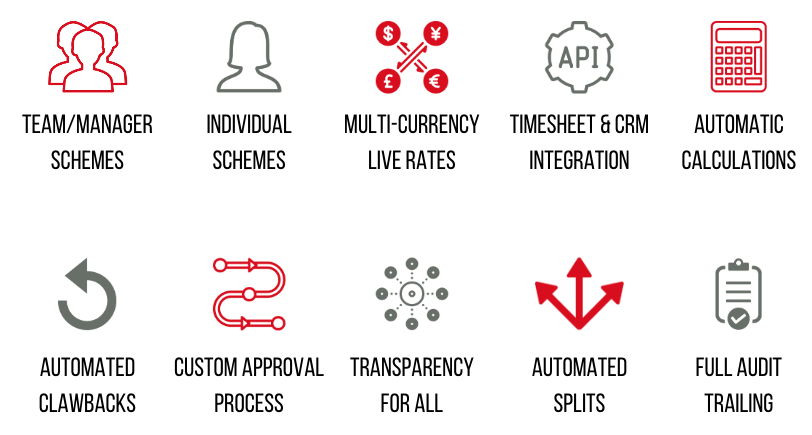 A purpose designed solution just for recruiters
As the first and only solution of its kind designed exclusively for recruiters, Konquest fully understands your challenges. The complexities of commission can become time consuming and arduous to manage as you scale, let us take the strain out of it and bring your processes into the 21st century.
From clawbacks to currency exchange and splits, automate every aspect of your commission programme with reliable ease.