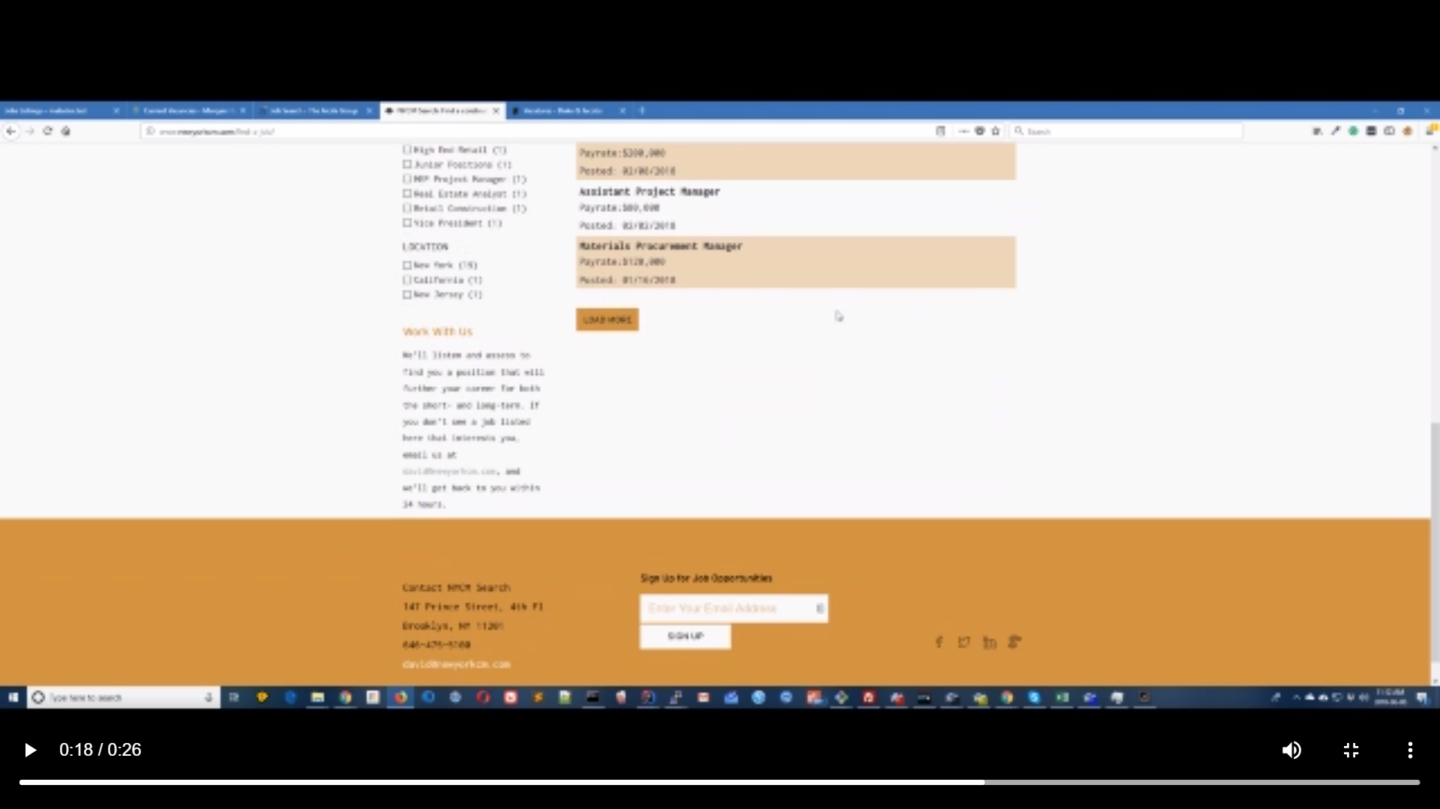 Create a Custom Job Board
After a 5-minute install, host a custom job board on your website;
Job details are sourced directly from your Bullhorn data, automatically;
Visitors can access powerful searches, allowing them to narrow found jobs easily;
Presents job details in a way that is optimized for SEO, Google Jobs search, and similar tools;
Supports all Bullhorn's custom fields,
Multi-language tools built in, limited translations already ready to ship,
More customization and features available for "Pro" users, including giving options to users to subscribe to email job alerts, support for leads or referrals, and more.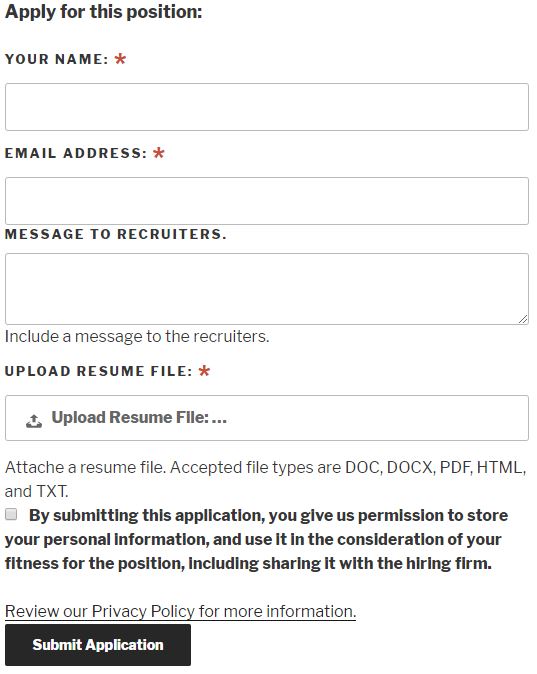 Accept Applications from Candidates
Matador comes with powerful, customizable application processing out of the box. It will:Show applications where you want – in a pop-up, after the job description or on their own page;
Add your applicants' data to Bullhorn;
Cache your candidate data locally so you don't lose it if something goes wrong;
Accept resumes/CV's and cover letters;
Allow you to customize your application form fields in any way you'd like, either choosing from our 20+ default form fields (PLUS) or from any Bullhorn candidate field (PRO).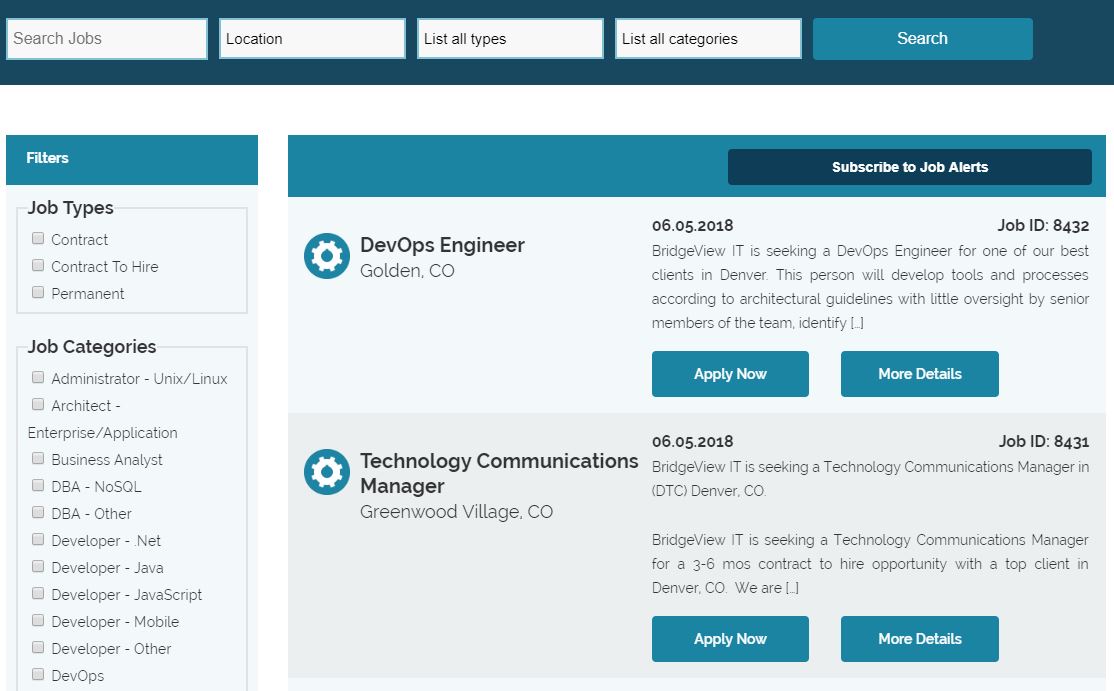 Customizable Look & Feel
We know you want to make your site look unique, elegant, and branded, and Matador can do that by:
Elegant out-of-the-box design;
Supports WordPress's robust visual customization tools;
Inherits design from your existing WordPress theme, if applicable;
Includes powerful tools called shortcodes, filters, hooks, and templates, that web designers can use to further customize the look and feel.
And, should you need help making Matador look just right, we are available for limited design consultations (included in the price for PLUS and PRO users).

Extensible, Developer Friendly
Matador Jobs has been created by WordPress specialists to integrate Bullhorn CRM seamlessly into your WordPress site without the need for a developer to change it. That said, if you want a highly customized experience, Matador was built to be extensible and developer friendly. Skilled WordPress experts will be able to easily customize the experience