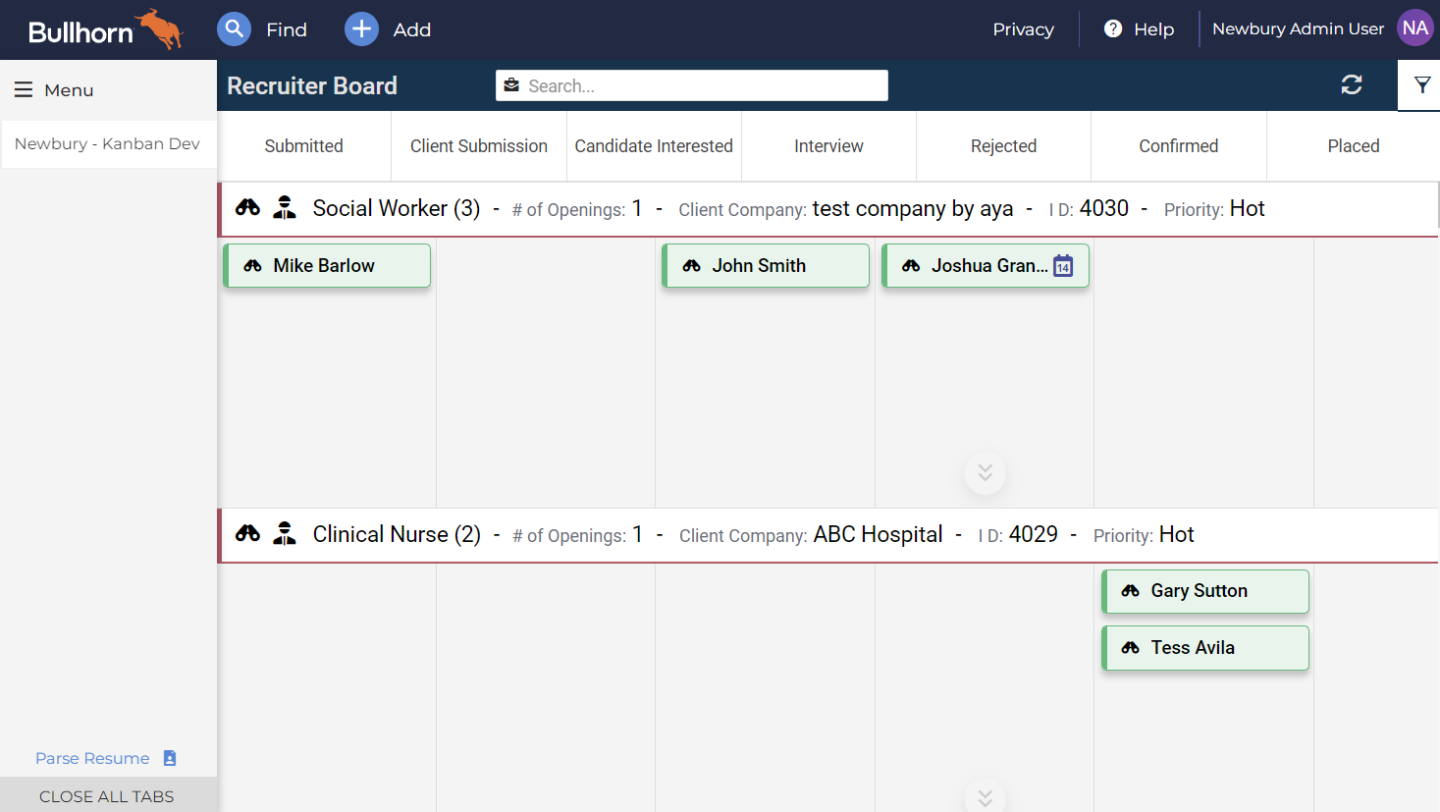 Streamline Workflows, Increase Productivity
Seamlessly integrate Kanban with Bullhorn workflows to consolidate opportunities and job records, reducing multi-screen navigation and clicks by 30-40%.
Boost User Adoption Rates with User-Friendly Kanban Interface
Simplify the Bullhorn workflow experience with Kanban's intuitive interface, reducing complexity and increasing user adoption rates. The user-friendly design makes training instant and can be achieved the same day as activation.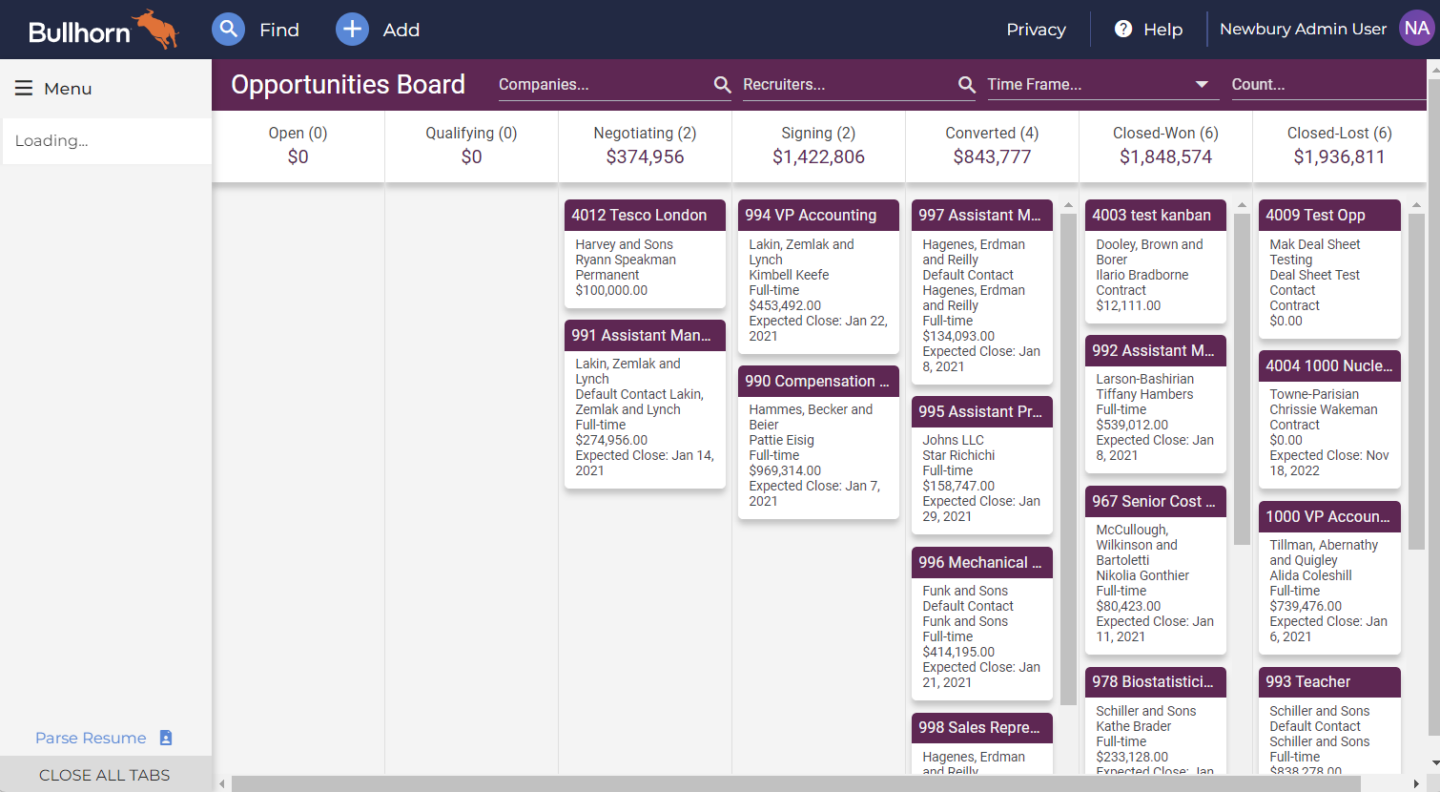 Gain Actionable Insights into Your Team's Performance
Provides managers with quick insights into the progression of their team's book of business, enabling better decision-making and improved productivity.