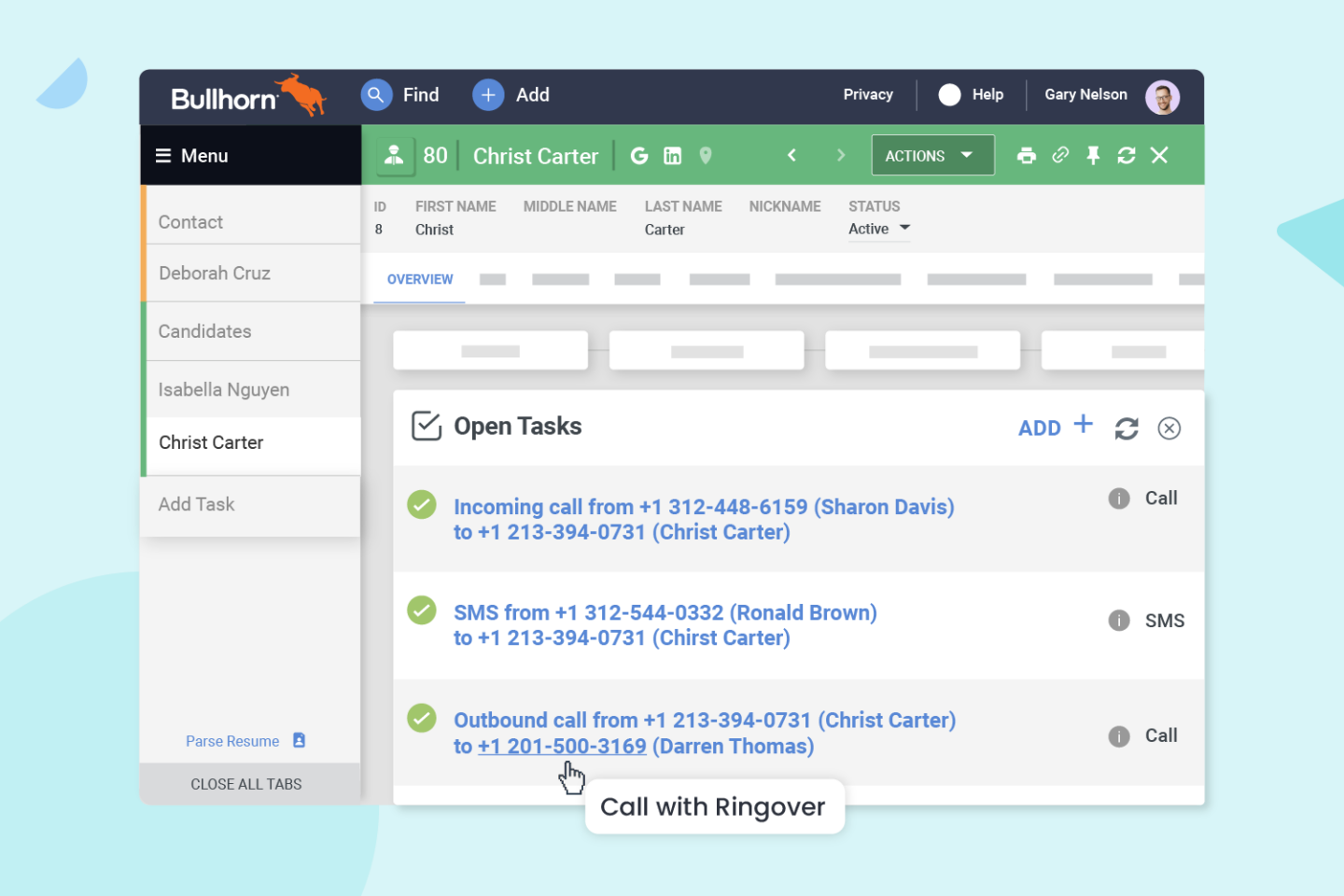 Nurture a cohesive talent journey within Bullhorn
Connect the dots between automated workflows and talent engagement with Ringover for Bullhorn. With one-click calling and automatic logging, capturing what was said and who said it will no longer be your challenge.
· Capture call & SMS activity as Bullhorn tasks and notes.
· Automatically create and enrich candidate profiles for first-time callers.
· Record conversation timestamps, call type, agent notes and tags.
Drive your hiring process forward with Slack
Empower your recruiting teams with enhanced connectivity options through Ringover's integration for Slack. Stay in sync with real-time activity alerts while one-click calls are possible directly from Slack channels. Staying connected to your candidates no matter the circumstance, will now be possible.
· Trigger Slack notifications from Ringover activity.
· Click to dial directly from Slack.
· Save conversation details and audio recordings in Slack channels.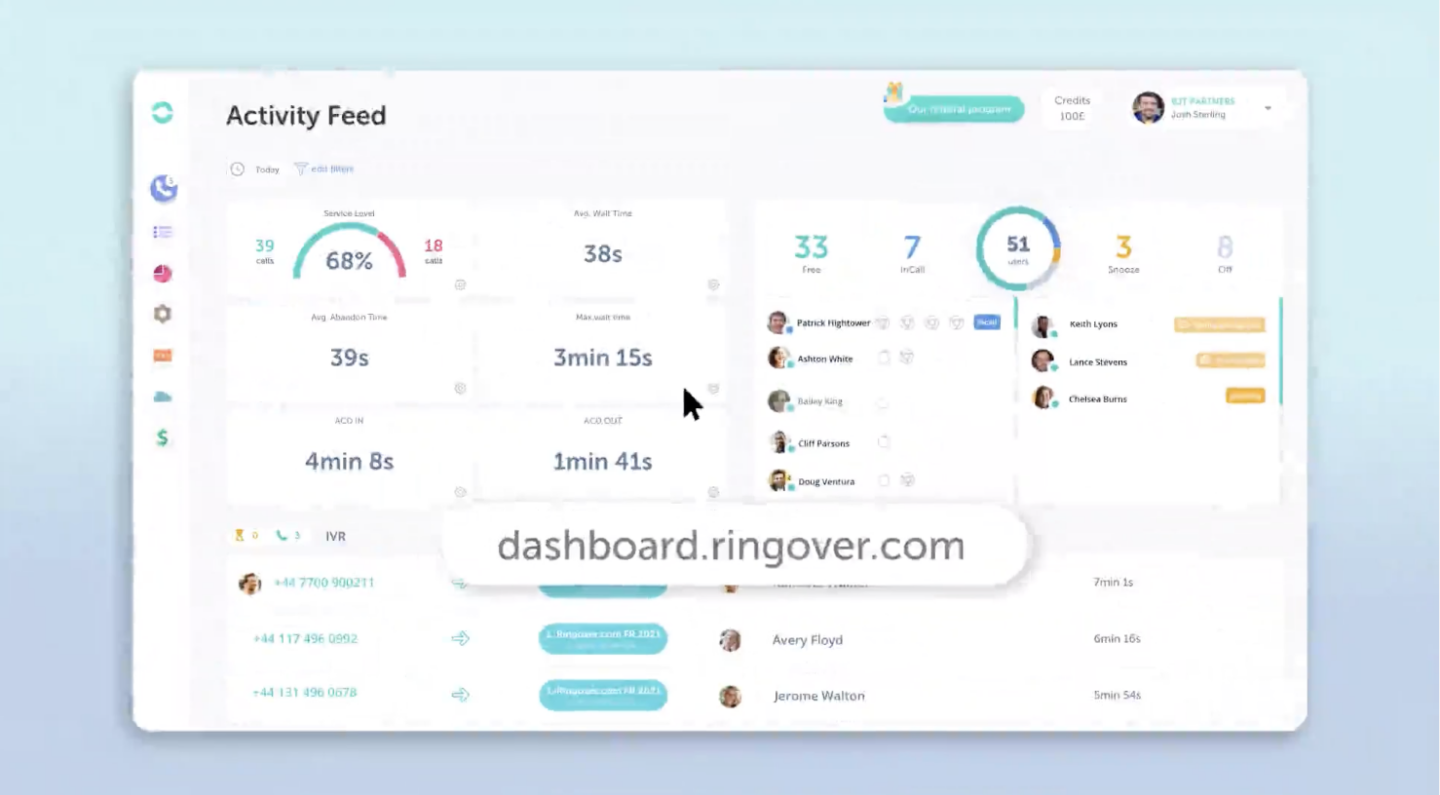 Recruit globally with ease
Reach candidates worldwide with Ringover's communication app. Activate your connected communication, extending your reach to the best international candidate profiles. Your recruitment process just got more efficient!
· Unlimited domestic & international calling to 110 destinations.
· Localised numbers from 65+ countries.
· Call transcriptions, translations and multi-language speech recognition.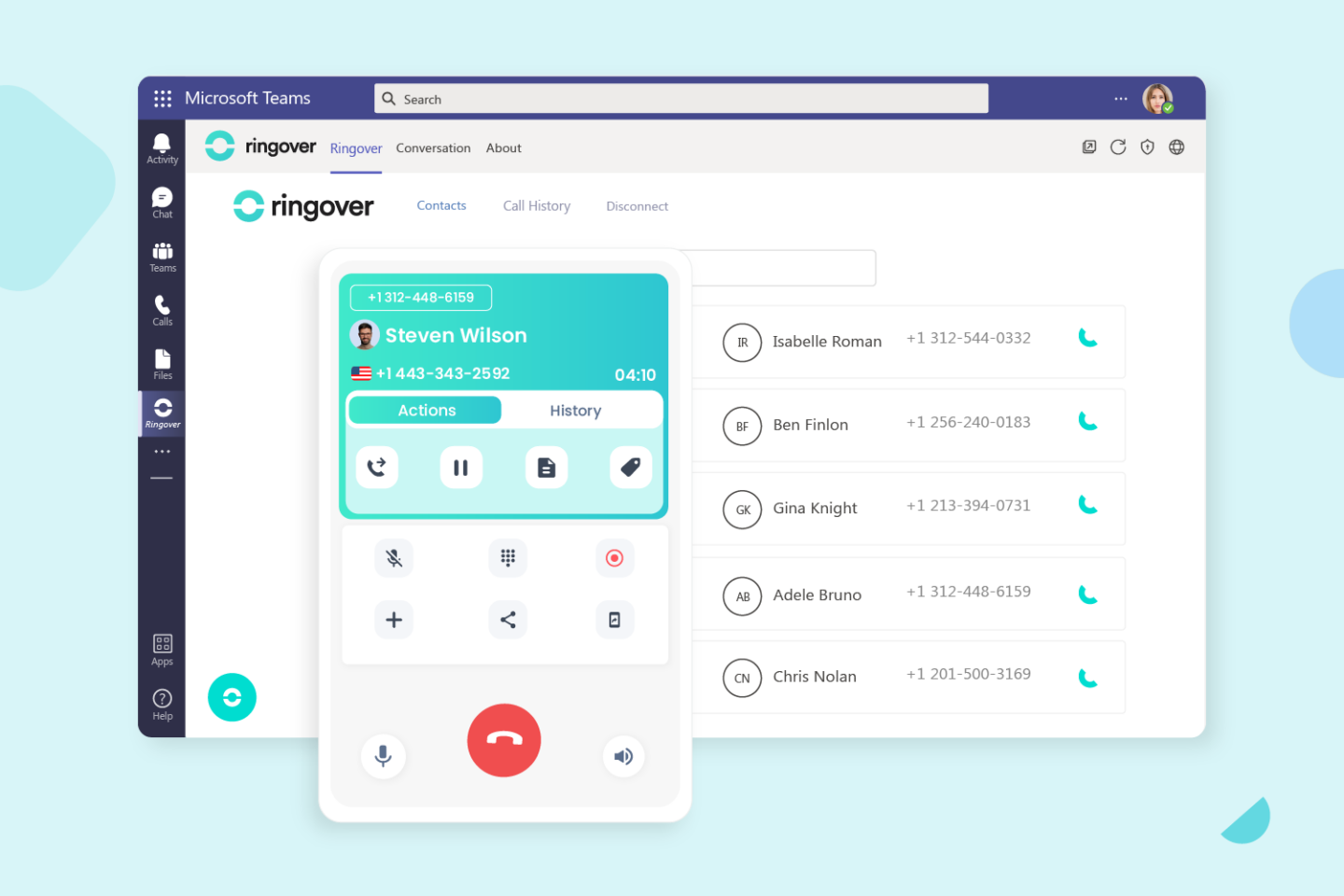 Unleash powerful communication within MS Teams
Ringover + Microsoft Teams offers you an unparalleled telephony experience, complete with embedded dialing and instant contact enrichment, fostering team-wide collaboration.
· Dial contacts directly from MS Teams using the embedded Ringover dialer.
· Automatic call & SMS logging in contact cards with notes and tag syncing.
· Share updated contact cards and call insights with other team members.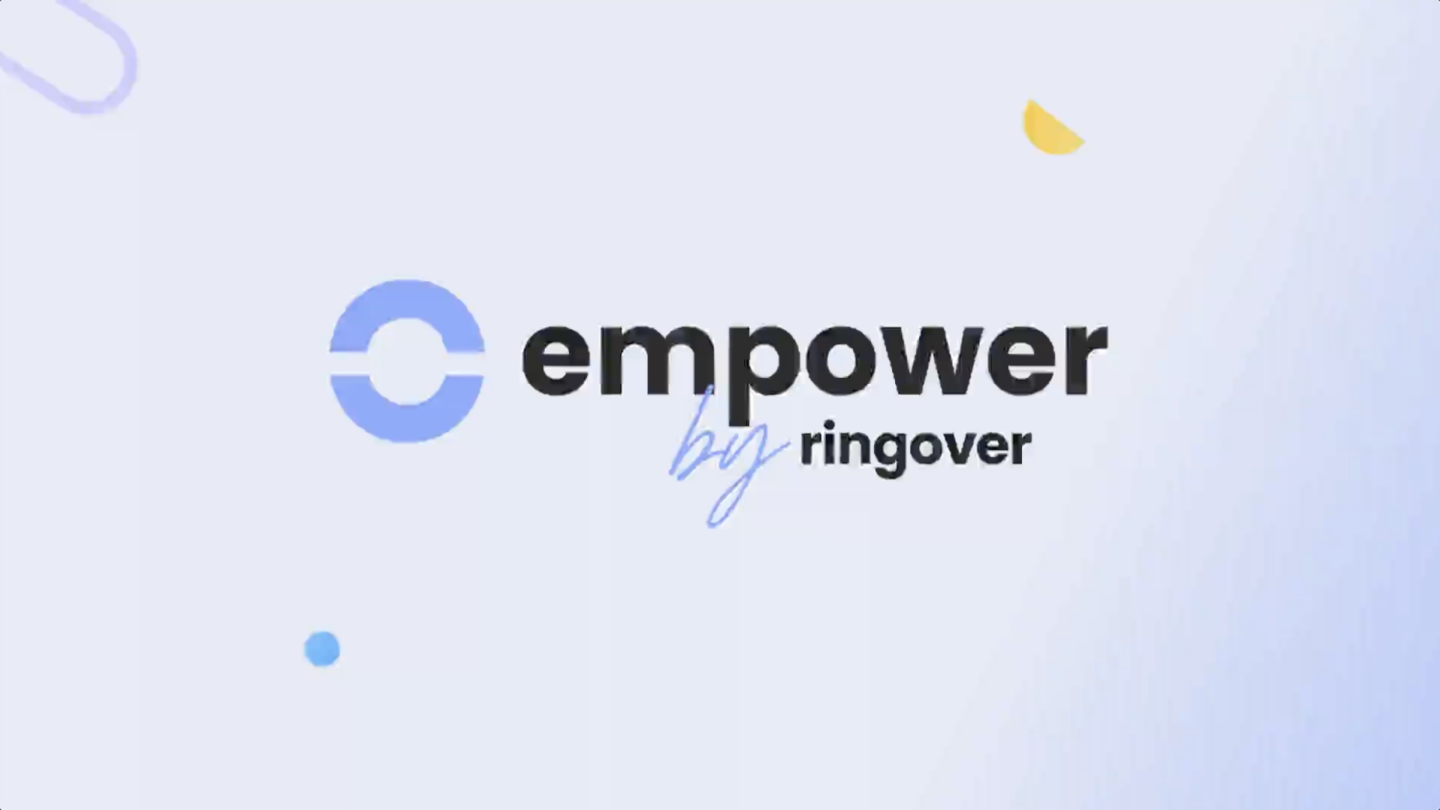 Deep insights. Better engagement. Every Interview.
Dissect every conversation using Empower by Ringover to reveal vital cues that your agents might have missed. Gain a deeper understanding of your candidate's mood during interview calls. With AI-guided insights, your staffing teams make more informed hiring choices.
· Automatically generate call transcripts, translations and summaries.
· Get contextual data on candidates eg. top questions, keywords & their mood.
· Sync conversation insights for each applicant into Bullhorn notes.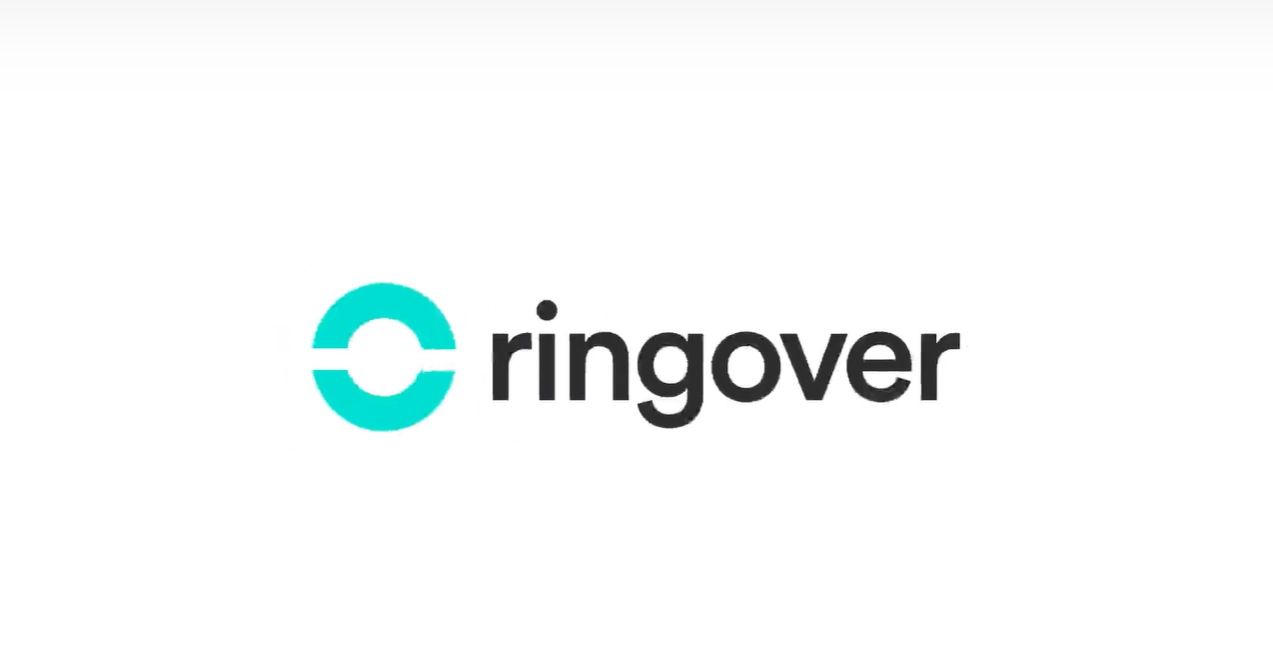 Meet your talent in the moment in the right place
With omnichannel messaging, you can unify your contact apps like WhatsApp, Facebook Messenger, Instagram, Outlook and Gmail into one place in Ringover. Reply to social messages from your candidates from one hub and exceed their expectations.
· Engage talent in WhatsApp, Instagram, Messenger & more from one inbox.
· Enrich your messages with PDFs, photos, emojis and GIFs.
· All WhatsApp conversations are synced into Bullhorn.