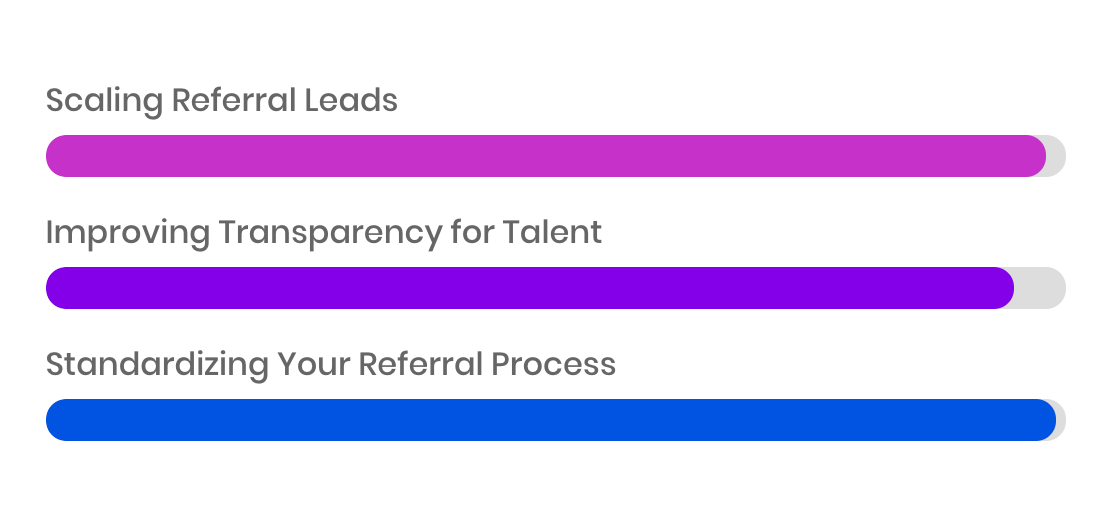 Get up to 57% more referrals
Reduce repetitive work, and never remind your recruiters to promote your referral program again. With our automated referral management platform, you get proven email and text workflows to automatically invite and engage talent. Track, manage, and scale your entire referral process so you can grow your business faster.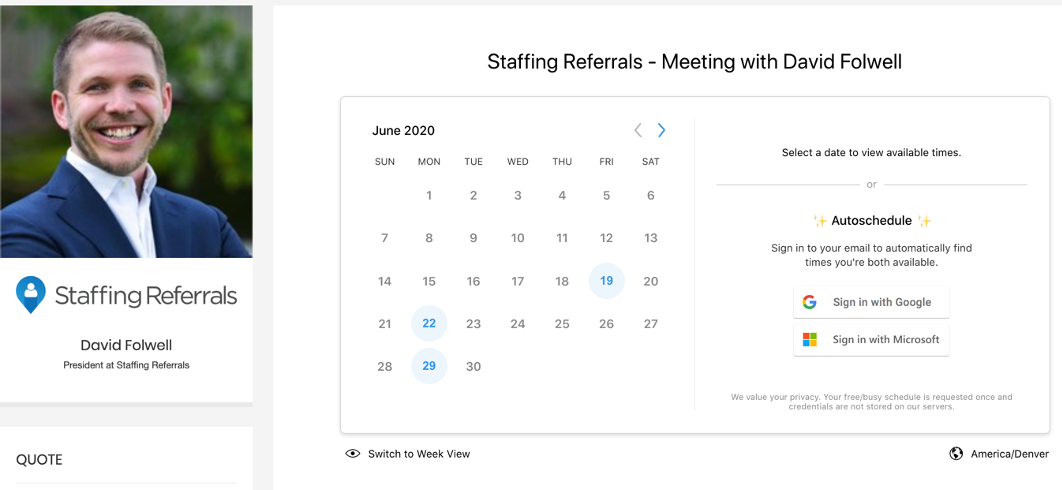 Automated interview scheduling
Eliminate the back and forth of scheduling meetings and save your recruiters' time with automated interview scheduling directly within Bullhorn. Share unique calendar booking links with candidates that sync into Google Calendar or Outlook to ensure your teams' availability.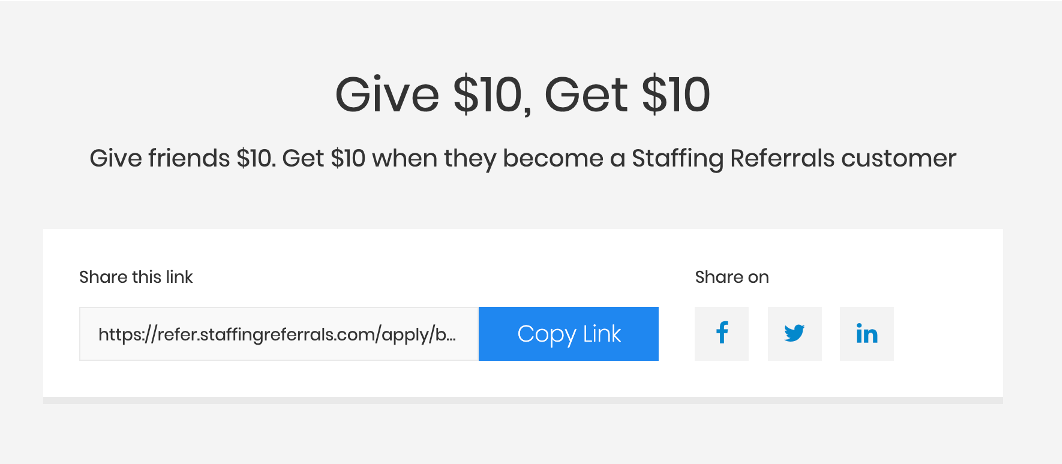 Activate passive talent by accessing your candidates' digital network
Extend your reach and take your referral program digital by accessing your entire database's digital network. Instantly get a referral program like the ones found on Uber, AirBnB, or Lyft's website and empower your entire talent pool to recruit on behalf of your company.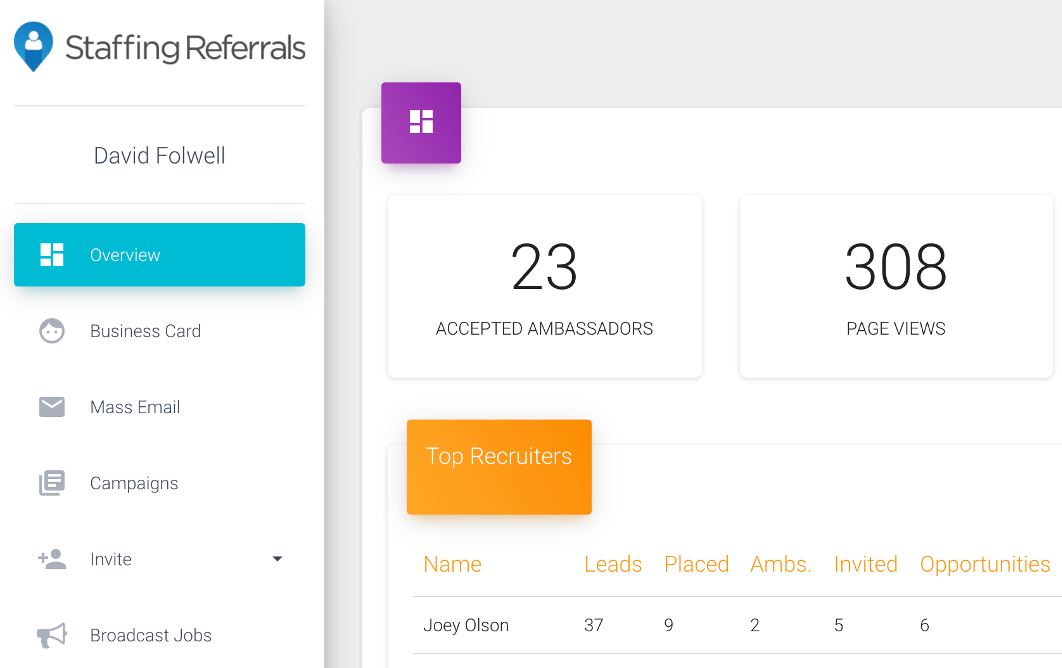 Track, manage, and scale your referral process throughout the entire recruiting cycle
Automatically track and log every referral from start to finish. Save time, reduce paperwork and eliminate the headaches tracking down the original source.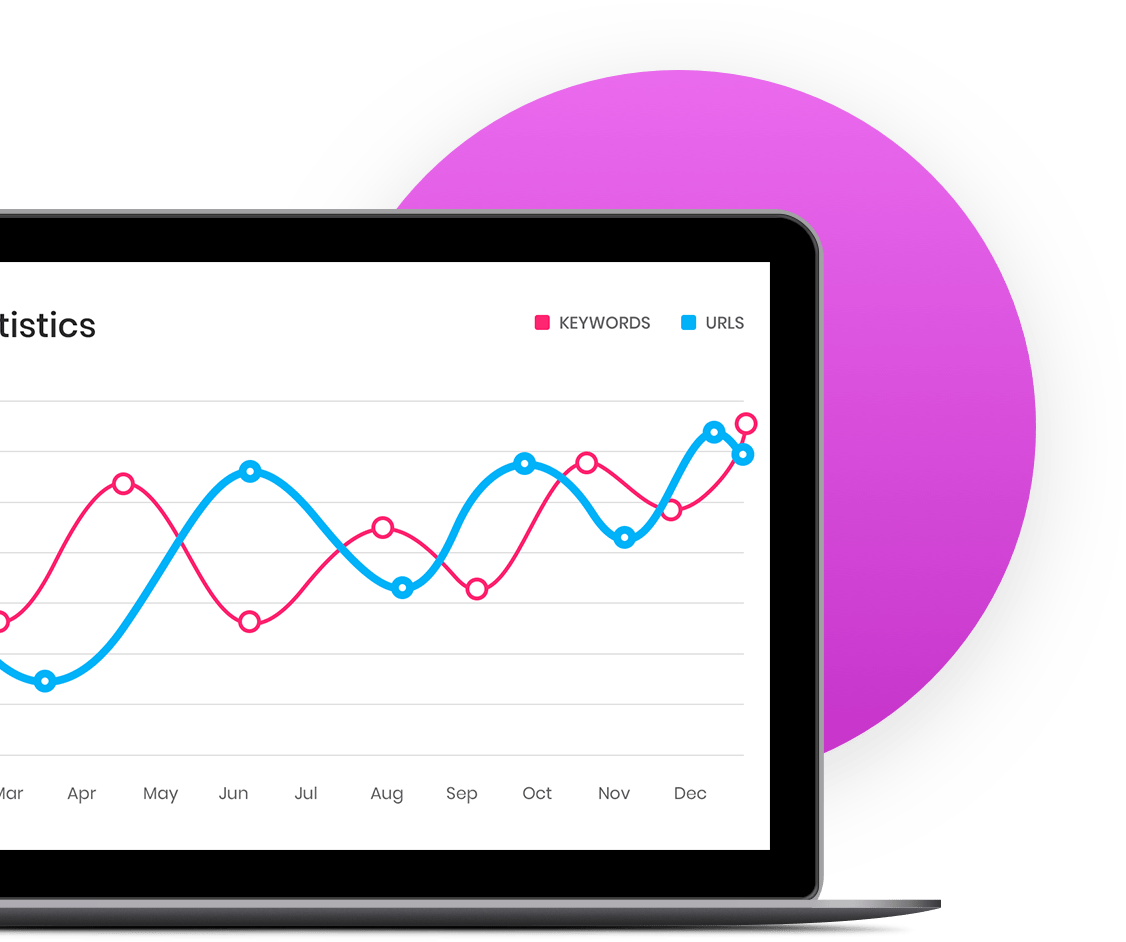 Perfect your tech stack
Staffing Referrals integrates with the most valued staffing industry software providers including; Bullhorn, Herefish, TextUs, and Great Recruiters. And with a fully open API, we can quickly connect directly into your platform.