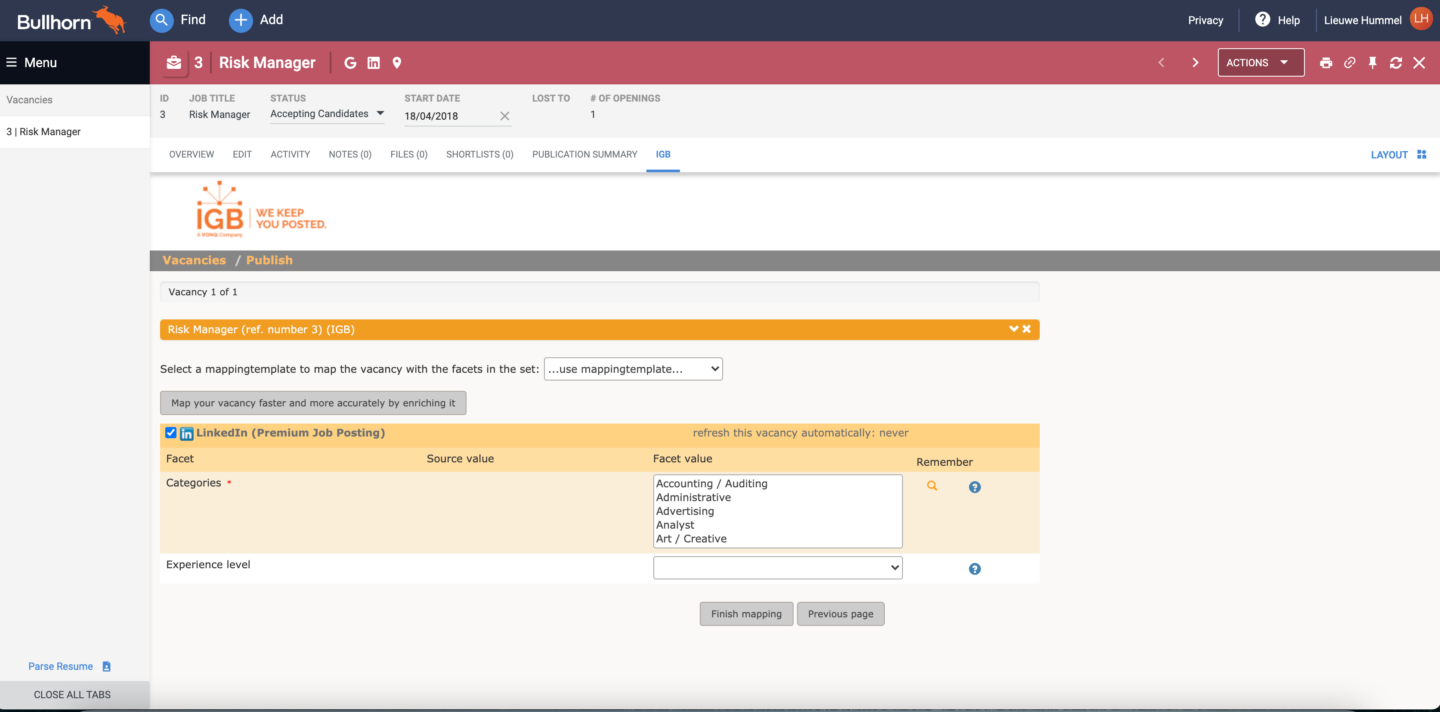 Multi-posting: distribution to paid and free channels
Automated job posting allows you to post vacancies quickly and adequately with measurable results. Selecting the best channels for your jobs depends on your labor market target group. Together, we determine the best approach for each job and channel. The posting process is automated for 100%.

Programmatic advertising: pay for performance
Programmatic job marketing from VONQ enables customers to fully automate job postings with a high volume and turnover rate. We use data, budgets, and marketing resources to determine how to set up campaigns together. Campaigns are set up flexibly based on the job category, region, or client, which gives you perfect insight into costs and results per campaign, channel, and vacancy. The advantages of programmatic job marketing include establishing campaign objectives in advance, determining posting budgets, and ensuring recruitment success. Results are measured as cost per click, cost per applicant, and cost per hire.
Media buying: more than 5,000 pre-negotiated channels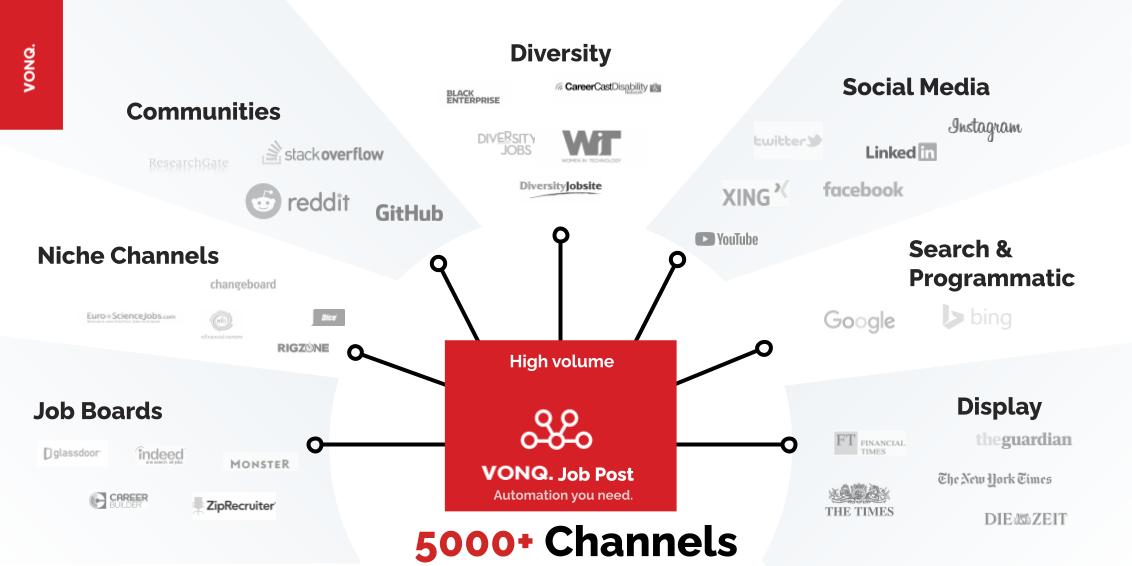 Work smarter with Bullhorn and VONQ
Seamless integration between Bullhorn and VONQ enables you to:
+ Optimize your job posting process
+ Recruit more & better candidates using world-class recruitment marketing technology
+ Post your jobs on 5,000+ paid and free job boards, social media, and niche channels
+ Be in full control of your spend
+ Automate posting process and access control – no manual handling and no hassling with passkeys
+ Collect performance data of all your job postings in one place
+ Have full control of the job advertising of all users
Talk to our team to learn more about how we can help to improve your recruitment marketing