4 Fascinating Recruiting Trends & Tips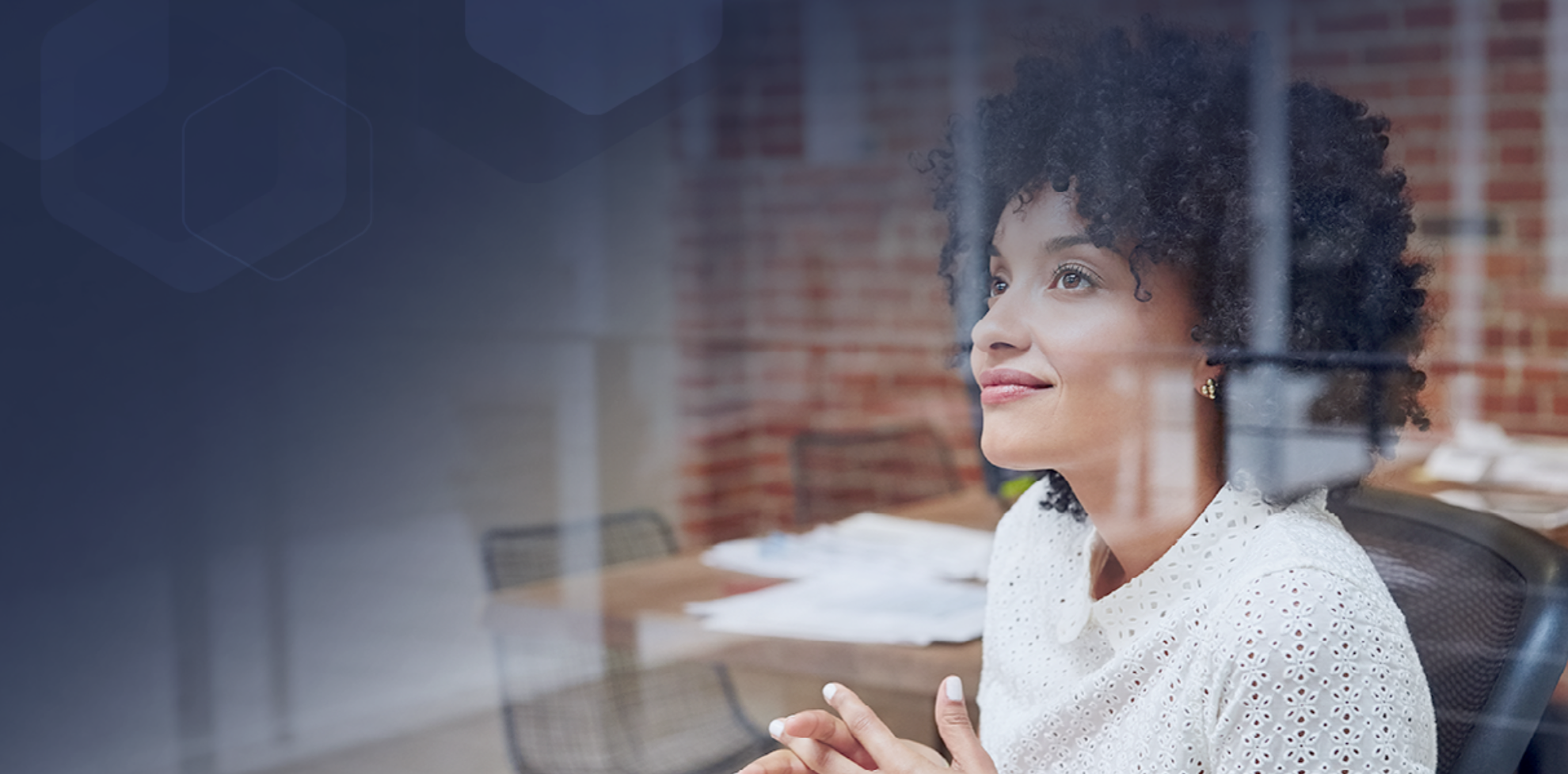 It's a good time to be in the staffing business. Revenue's up, repeat client business is booming, staffing leaders are optimistic about another big year, and cutting-edge technologies abound to help support this momentum. But despite this continued success, there are some indications the industry's ongoing growth could be nearing its peak.
We took a look through our 2016 North American Staffing and Recruiting Trends Survey data and gathered some key recruiting trends about the state of the industry.
TREND 1: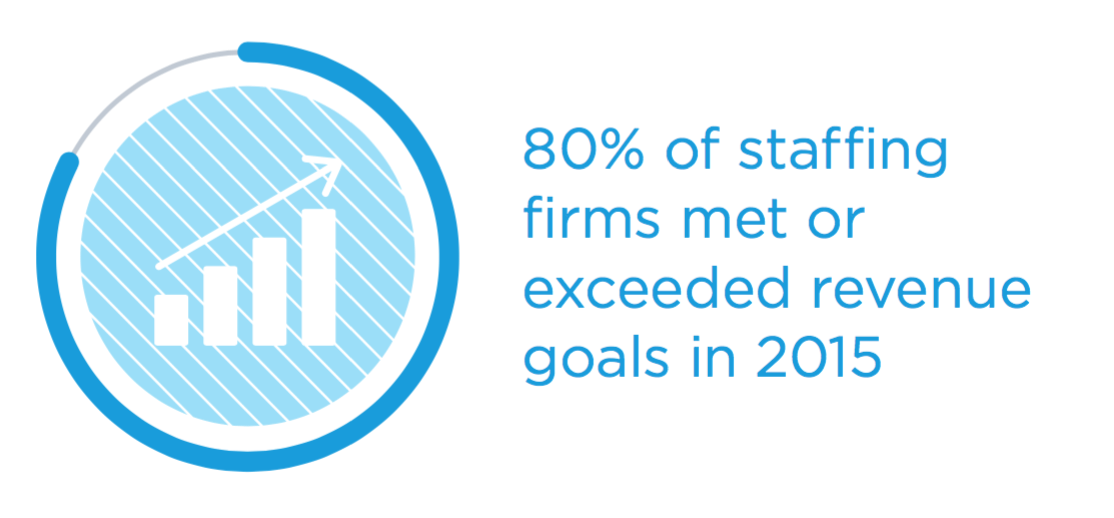 80% of staffing firms met or exceeded their revenue goals in 2015 (up three points from 2014 and the highest rate recorded over the past six years).
What you need to know: As a whole, the staffing industry is firing on all cylinders. Results have been strong in recent years and they're continuing to improve. The trend of meeting or exceeding revenue goals could be a result of a strong economy, excellent performance by firms in certain sectors, or conservative objectives, but 2016 is clearly a good time to be in the staffing industry.
Tip: Are your firm's revenue goals sized correctly for your firm's specific opportunities? Take a hard look at your firm's position in the market, and quantify exactly how much your firm could realistically achieve in the coming year. When your recruiters and salespeople have an aggressive target to strive for, they'll continuously grow and learn.
TREND 2: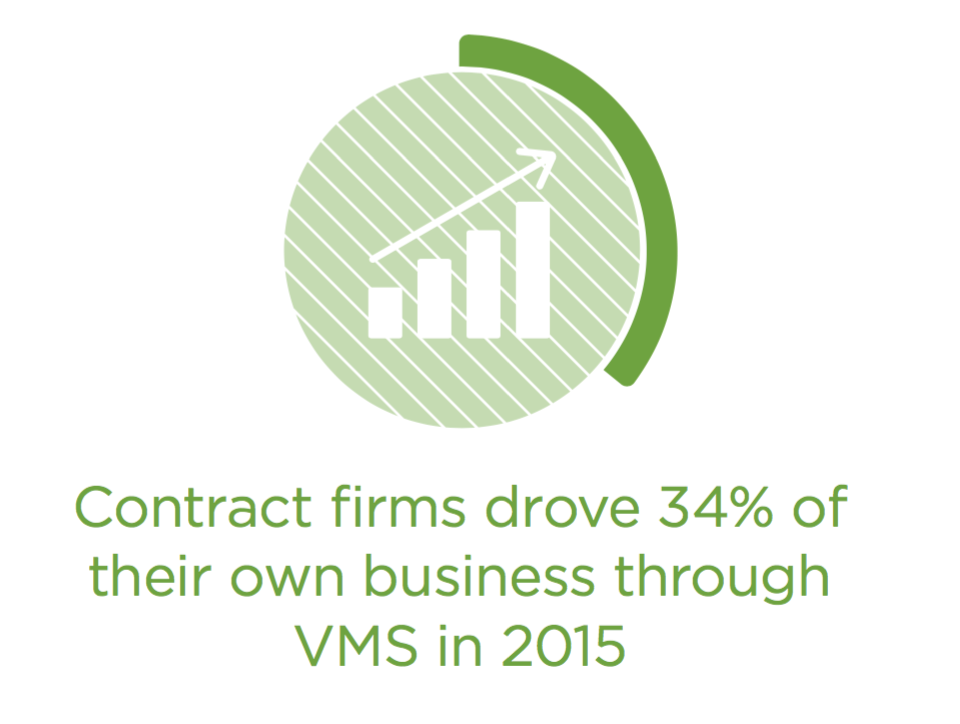 Contract firms (34%) and temporary firms (24%) used VMS to drive a much higher percentage of their business than permanent firms (19%).
What you need to know: While it's no surprise contract and temporary firms use VMS more than permanent placement firms, it's interesting to see that permanent firms use VMS to drive as much as 19 percent of their business. This relatively high use of VMS by permanent firms could represent a shift towards a more fluid firm structure, with segments of employees devoted to permanent placement and other employees set to capitalize on the opportunity VMS and other technology present to forward-thinking firms.
Tip: It's okay to identify your firm based on a specific type of recruitment. But if your firm specializes in permanent placement, consider potential opportunities to make more placements through VMS business. With a forward-thinking, opportunistic approach, your firm could open up a path to a whole new revenue stream.
TREND 3:

81% of respondents from firms with 75 or more recruiters and salespeople said they need an applicant tracking system (ATS) or customer relationship management system (CRM) to do their job effectively. 79% of respondents from small recruiting firms (those with 1-10 recruiters and salespeople) said the same.
What you need to know: It doesn't matter how big or small your staffing firm is – it needs software to support your business. And ATS is the quintessential staffing software solution, giving recruiters the ability to manage candidates and customers with the tap of a finger.
Tip: Whether you work at a large firm that puts a premium on volume, a small firm that emphasizes quality, or somewhere in between, your firm needs applicant tracking technology. Without an ATS or CRM, your team could waste precious time on manual processes. When evaluating staffing software, look for a solution that's mobile, enabled for integration, and full of deep relationship insights so your firm can find great candidates faster than your competition.
TREND 4:

70% of staffing firms use a CRM system to manage their sales process, including 74% of contract firms. This is a 10-point increase over 2014 (60%).
What you need to know: CRM software can be a huge differentiator for staffing firms. Recruiters can combine their ATS with CRM insights to simultaneously increase efficiency and gain deep insight into candidates' behaviors. And many staffing sales teams already use CRM to find advantageous relationships between their firm and potential clients.
Tip: Invest in a recruitment CRM that's been designed specifically for staffing firms. Every member of your firm needs to understand your firm's relationships. It doesn't matter whether your firm is full desk or split desk, or whether you're a manager, recruiter or salesperson. Everyone at your firm needs a comprehensive view of candidate and client relationships.
---
Interested in 2019 staffing and recruiting trends? Check out Bullhorn's Global Recruitment Insights and Data (GRID) site to explore the industry insights that matter to your business.

Subscribe to the Staffing Blog
Subscribe for trends, tips, and insights delivered straight to your inbox.